7 essential plug-ins for any Magento store
With over 125,000 stores under its wing, Magento has become the global leader in creating and operating online stores of all types. The platform gives store developers an endless number of features to implement into the store. However, when a need for a feature develops, Magnet plug-ins can be used to extend the features.
There are seven must-have Magento store plug ins which include: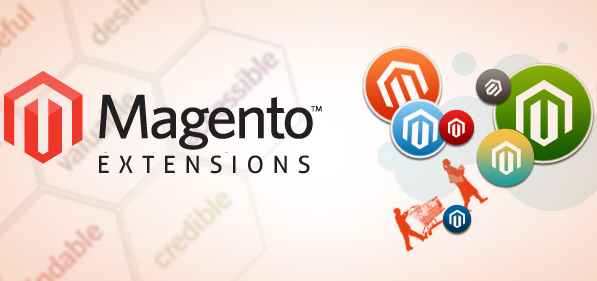 Daily Deals
The Daily Deals plug-in allows store operators to add daily deals, thus making it more attractive to the consumer. The plug-in can present a variety of deals to the consumer on a daily basis and thus attract additional customers through product discounting.
Exploded Menu
For sites with multiple products and a high number of categories to be placed on a menu, Exploded Menu improves the categorization of those products and eliminates the boring drop down menu. It also improves customer navigation by allowing visitors to browse through different categories. The best aspect of the plug-in is that it's free.
Follow Up Email
The Follow Up Email plug-in helps online store owners keep in contact with their customers as an auto-responder. It allows users to receive email promotions, new products, changes to the site and any other pertinent news while organizing customers. The cost of the plug-in is $199 but is excellent for relationship building, retention and can be integrated with the Magento Module.
Google Content API
Search engine rankings and, subsequently, sales are dependent on SEO. The Google Content API allows users to migrate the store onto Google's API which catalogues all information so it appears when a keyword is typed by the user.
Magento C3 Invoice Improver
This free extension improves the formatting of invoices and allows users to utilize the Due Data, Invoices Data and Order Data features. The plugin is simple to use and understand while improving the invoicing procedure.
Magentix
Deleting a product by mistake is one of the most time consuming and irritating mistakes that occurs on a regular basis in online stores. Luckily, the Magentix plug-in places that deleted product into a recycle bin which can be restored at a later date. The plug-in is free and holds all deleted products in the admin interface for retrieval later.
Re-Captcha
From customer to online store owner, SPAM is a part of the Internet experience and can be disastrous for an online store. Luckily, Re-captcha is a free plug-in that helps to fight SPAM by protecting important forms such as "Send to Friend," "Contact Us" and "Product Review."
These seven plug-ins cover the most critical aspects of any online store. The majority are cost effective and can significantly help with the management of the site as well as improving the consumer experience.