6 WordPress Plugins that Automatically Watermark Your Images
Your blog or website is your very own online brand, so if you are using images extensively and you want to protect your images from unauthorized use; the best option is to watermark them. It is a good thing that if you are using WordPress on your website, there is a number of plugins that you can use to automatically watermark your images. Though Windows have some desktop tools that can be used to watermark images in bulk, you have to do it manually so it can be very tasking. If you are taking time to edit or make those images for your website, you can also brand them using the WordPress plugins that automatically watermark your images easily.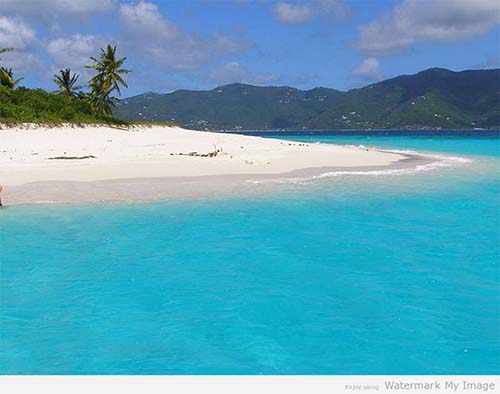 What sets this plugin from the others is that it allows you to watermark your images just by placing a simple, yet customizable watermark beneath the original images instead of making it on top of it like with other plugins. It also allows you to customize the JPEG quality of the image, its height, the image sizes to apply, and the background color of the watermark.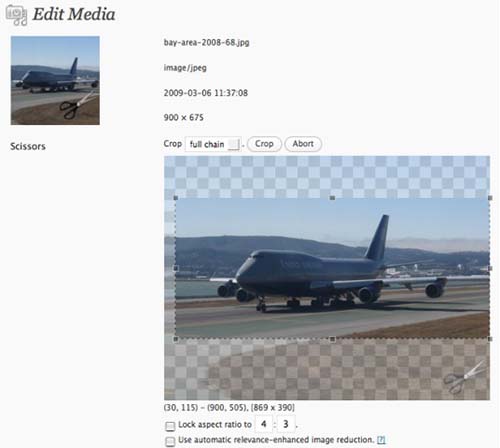 This WP plugin does not only watermark the images; but it can also add cropping, rotating and resizing functionality to the image upload and management dialogs. Besides resizing images automatically when they are uploaded to the site; it also supports manual and automatic watermarking of images, as well as resampling to the requested size with the use of bilinear filter to improve the perceived image quality.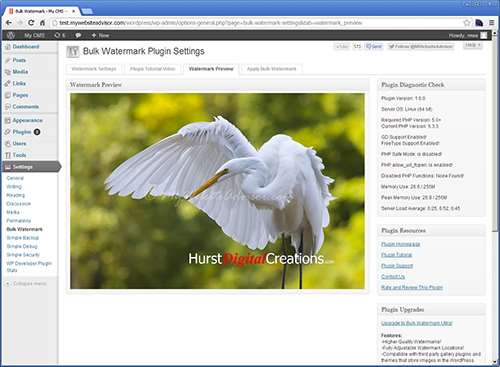 This plugin allows you to use both text and image watermarks to protect your images or use your favorite handwriting as your 'signature' in the center of the image. If you have a logo image, you can also add it to the bottom right of your image as well. Aside from adding the watermark to all of the images, you can also change the font size, text watermark, etc.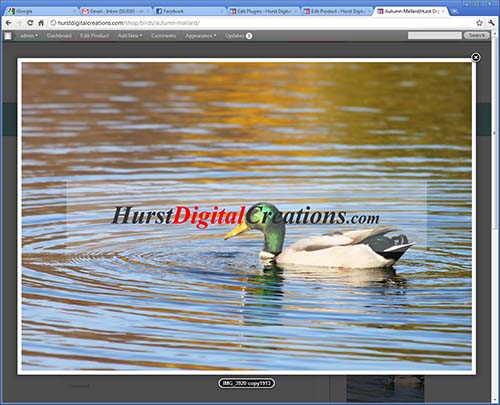 This automatically adds a watermark to all images as they are uploaded to the WP Media Library by using PNG watermark images with transparency for precise control over the appearance of the watermark. It also has a preview feature that allows for easy testing of the plugin settings and user-friendly settings to control the appearance of your watermark.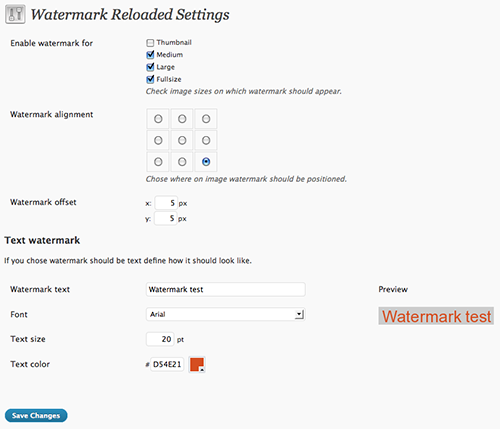 This does more that automatically watermarking all the images you upload; but also gives you the capability to create watermarks with a variety of fonts and then apply it to images of various sizes from thumbnail, full size, medium or large images just by positioning the watermark.
This plugin allows you to add image watermark to every single image or all the images from your library at once. It can also be configured to automatically watermark png.gif or jpg image, set the watermark opacity, or upload it before installing the plugin.