Important Tools Of The Trade That Every Freelancer Should Have
As a freelancer, you have to be able to work independently and be self-sufficient. This means that you need to have the necessary tools of the trade in order to do your job well. Without these, your work will be inferior and you'll waste precious time. In turn, you could lose customers and endanger your professional survival. In this article, we'll discuss some of the most important tools that every freelancer should have.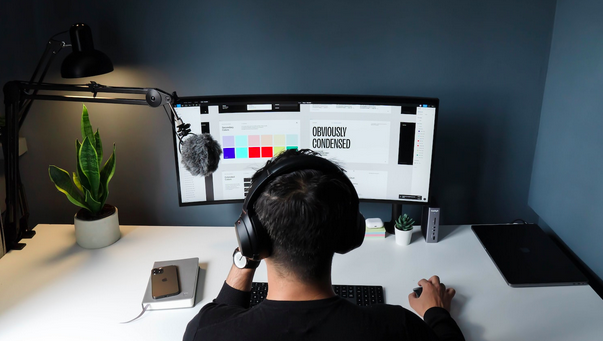 A Quality Internet Connection
If you're working from home, chances are you'll need to be online for the majority of the day. Not only do you need a fast and reliable connection, but you'll need to have a backup plan in case your primary connection goes down. You should invest in a good router that can handle multiple devices. One option is to sign up for business-class internet service, which is typically more expensive than residential service. However, it'll be worth the investment if you rely on the internet for your livelihood.
You can learn more about the various internet connections and providers online or by asking people in your social network. Specialist websites explain the difference between business and home fibre, discussing which you should use and what are the price differences. You can also learn about Fibre Contention Ratio, internet Uptime, and Fibre Service Level Agreements (SLA).
A Comfortable Workspace
Ideally, your workspace should be separate from the rest of your living area. This way you can focus on your job without being distracted. It'll be easier to unwind and switch off if your bedroom is not your home office!
If you don't have an extra room to dedicate to your working activities, however, try to create a designated area where you can set up a desk and make it feel like its own space. Your workspace doesn't need to be fancy, but it should be comfortable and conducive to productivity (e.g. seating, lighting, quietness).
A Smartphone
A smartphone is a must for freelancers as it allows you to keep in touch with your clients, manage your email and calendar, and track your finances on the go. You can also work from anywhere, which can be a huge advantage. If you need to take a break from your home office or meet with a client, you can easily do so without having to lug around a laptop.
You can also use downloadable apps to stay organized and productive. Some of the best ones for freelancers include:
Evernote: helps you capture ideas and store notes
Dropbox: lets you access files from anywhere and share them with others
Google Drive: provides online storage for your documents
Mint: helps you track your spending and budgeting
Paypal: allows you to send and receive payments electronically
A Laptop
There are still many tasks that are best completed on a laptop. For example, writing long emails or reports, working on complex spreadsheets, and designing presentations or graphics. When choosing a laptop, it's important to consider its portability, battery life, processing power, and storage capacity.
If you plan on traveling often or working in coffee shops, you'll want a laptop that's lightweight and has good battery life. If you need to do a lot of video editing or other resource-intensive tasks, you'll need a powerful processor and plenty of storage space.
A Printer And Scanner
While many documents can now be signed electronically, there are still times when a physical copy is necessary. For instance, when you need to submit paperwork to the government or mail out promotional materials to potential clients. In these cases, having a good printer at home can save you a lot of time and money. They've come a long way in recent years and there are now many affordable options that offer high-quality printing. Look for one that has wireless connectivity so you can print from anywhere in your home or office, and get one with two-sided printing to save on paper costs.
While a printer is necessary for physical documents, a scanner is just as important for digitizing paperwork. This can be helpful if you need to send documents electronically or keep digital records of important papers. There are many compact scanners on the market that are easy to use and relatively affordable.
You should also check out accounting and time-management software, as well as ergonomic office equipment. By purchasing all the things we've discussed in this article, you'll be able to work effectively each day. The task will become easier and more enjoyable, and the end result will be quality products and services.