How to Easily Create Free Ebooks to Use as a Mailing List Subscription Incentive 
Free eBooks are among the best ways to attract new mailing list subscriptions. They can also be a great way to increase sales, boost brand loyalty, and encourage referrals to other potential subscribers. They work great as incentives when thoughtfully created and provide exclusive content to the reader in exchange for signing up for your mailing list.
To help you get started, here's a brief guide on how to easily create free eBooks for use as a mailing list subscription incentive.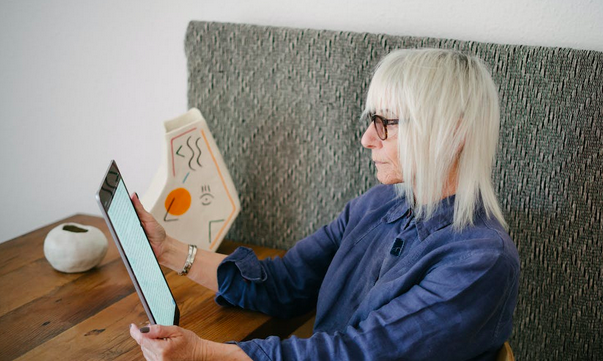 Choose a Topic
The first step to creating an eBook is to decide on a topic. Think about the interests of your mailing list members and come up with a topic that they would find useful and interesting. It could be a tutorial, a guide, or an in-depth look at a certain subject. A subject that you're knowledgeable and passionate about is always easier to work with.
Research Content
Once you've chosen a topic, start researching the subject in-depth. Use a variety of sources including books, online articles, and interviews to gather information. It's important to gather content that will offer real value to the reader. If your eBook is filled with outdated or irrelevant content, it won't be as effective at attracting new subscribers.
Choose the eBook Creation Tools
Creating an eBook can be a daunting task, but with the right tools, it doesn't have to be. Microsoft Word, for instance, is among the primary tools you'll need to create your eBook. Being one of the most popular word processing programs, MS Word has a wide range of features, including the ability to add visuals, tables, and graphs. It also allows you to save your final draft in several formats, including DOC, PDF, RTFF, and more.
Other equally helpful tools include Adobe InDesign, Canva, Caliber, and Adobe Acrobat. All in all, some of these tools are more expensive than others, whereas some have more advanced features. This makes it important to choose one depending on your needs and budget.
How to Merge Together Multiple PDFs into One EBook
If you already have pre existing content in PDF, you may not need to do everything afresh. Instead, merging them into one eBook can be a smart idea. All you may need is a reliable online tool to merge PDF files and even convert them into the file format of your choice. Your eBook can be as good as done in just a couple of minutes.
Make an Outline
After gathering content and having your tools ready, it's time to create an outline for your eBook. A good eBook outline will help you structure your thoughts and ideas while also making the writing process much smoother.
Here's a quick example of an eBook Outline.
Basically, your outline should start with an introduction explaining what the eBook will cover and how readers can benefit from it.
Next, highlight the chapters covered, using main subtopics and headings. Each chapter can be broken down into various key points using sub-headers.
Finally, have a conclusion that sums up the main points alongside a call to action.
Writing and Editing
Start writing your eBook with your outline as a guide. As you write, make sure to include relevant examples, case studies, and statistics to back up your points. Remember, people will be more likely to sign up if they know they are getting access to something that not everyone else is getting.
Once you've finished writing, it's time to edit. Read through your eBook and look for any typos, grammar mistakes, and areas that need more clarification. You should also make sure that the eBook is easy to understand and provides actionable advice that can be implemented.
Design and Publishing
Using one or more tools mentioned earlier, design your eBook with visuals, illustrations, and other elements to make it more attractive and engaging. For a professional-looking design, consider free tools like Canva when creating your eBook cover.
Once your eBook is ready, you can publish it on your website, free eBook sites, and eBook stores. You can also promote the link to your eBook on social media and email campaigns. The rule of thumb is to make you include an effective call to action encouraging readers to download it.
Free eBooks are great mailing list subscription incentives. With a little bit of time, effort, and creativity, you can easily create professional eBooks that will help balloon your mailing list subscriptions, boost sales, and improve your brand recognition.