15 education school responsive mobile web templates from W3layouts
The days are long gone when the customers rush towards the stores and malls to buy their products. Nowadays, they are upgrading to Internet Giant, and even if a person wants to know "How to Open a Soda Can" he would Google it. So, Internet has greatly influenced the customer behavior, and if they need any service, information or product, they search online. This also attracted many vendors and Bloggers like you who provide them with the desired information, product or service they are searching for. So, you as a business owner should be focused on your products, services and information that you provide to the consumers/users.
However, the core factor is the layout of your website that shows how much trusted business you are and what the user can expect from you.  The word "Layout" depends on the type of template you are using. For this reason we are here with Education School Responsive Mobile web Templates from W3LAYOUTS. If you are running a School business online, you would definitely need to display information to the students, and this should be presented in an elegant way. Of course it would serve as a great and free marketing tool that will grow your business both through online and offline means.
Why should you use W3LAYOUTS Education School Responsive templates? As you know that setting up your professional business online has become quite difficult, especially nowadays when there is too much competition in the market. So, to remain on top of all responsive and multi-purpose designs that can entice your users will definitely me a plus point. W3LAYOUTS templates make it possible for you. Here are 15 Education School Responsive Mobile Web Templates from W3LAYOUTS. Have a look at them!
1)      Educator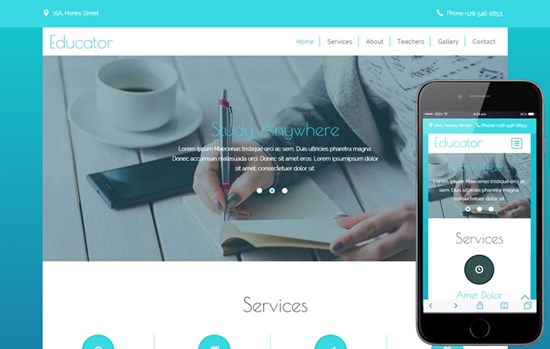 Educator gives a crystal clear and neat layout with a multi-responsive design. The template is ideal for Universities, colleges and school. You can also customize the template in the way you want. It is based on flat bootstrap technology and a grid layout that is compatible with all web browsers. The color scheme makes it more enticing for the users.
2) School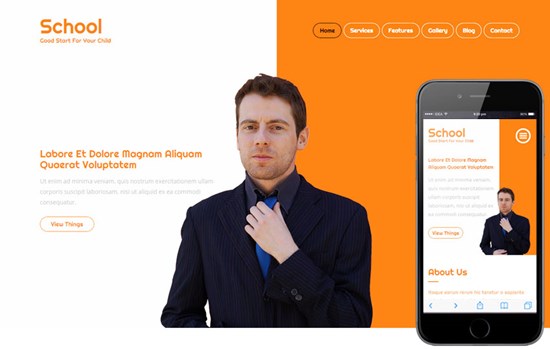 School is a great and responsive education theme built for universities, schools and colleges businesses. The site has drag and drop features that makes it user friendly. You can showcase your institution services, programs and other activities in a stunning way. This website has a high resolution, works on mobile, compatible with all browsers and based on Flat Bootstrap.
3) University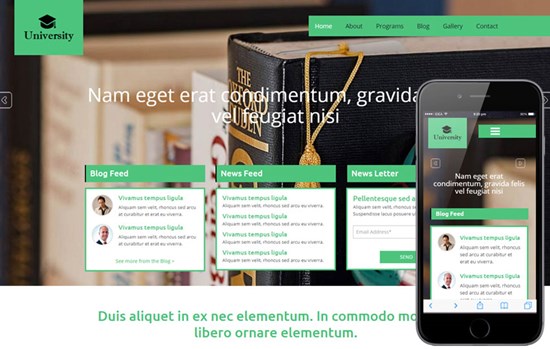 As the name suggest, this template is perfect for university based institutions. This is a flat bootstrap responsive template that has a fancy design with great customizable features that will make the showcase more appealing for users. It is a high resolution website, built on HTML5 and CSS3 technologies, compatible with all web browsers and a perfect solution for you.
4) Tutoring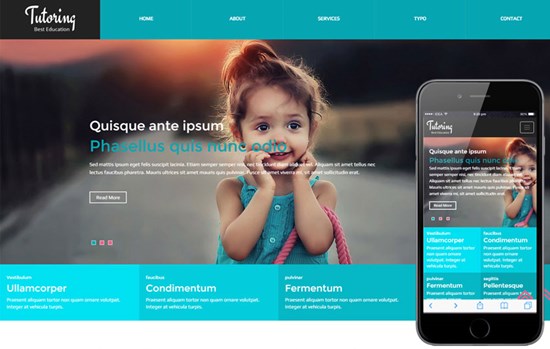 Tutoring gives you an appealing interfaces and is an educational multi-purpose and responsive website for educational institutions. You may use this template for any type of website. It features a beautiful background image and a front panel with enticing features. Tutoring is a high resolution, responsive and compatible with all web browsers.
5) Edification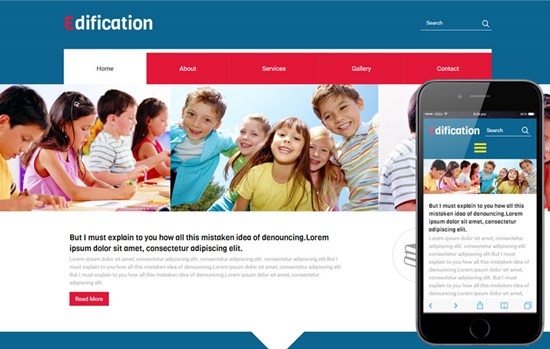 Boost up the user engagement on your website with edification template. It is a responsive template with flat bootstrap design and a grid layout that meets all your requirements. It is also compatible with all types of web browsers and runs both on mobile and desktop devices. It offers high resolution and great animations.
6) Educate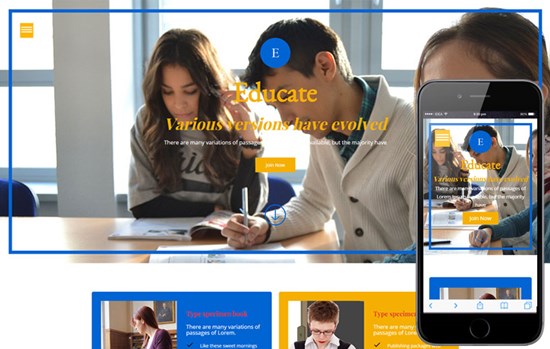 With Educate attract more students to your high standard educational institute business. This template is perfect for universities, colleges and schools. It features a flat bootstrap responsive design and is a multi-purpose website that can be used for different websites. Educate is a high resolution, compatible with all web browsers and offers a great experience.
7) Online School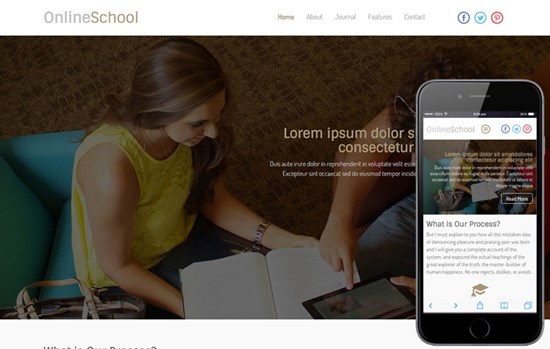 Online School comes with social media icons, pages, slider and a great hover effect and a responsive layout that serves with multi-purposes. It has been built with flat bootstrap responsive style. The template is perfect to use for schools, colleges and universities. Enjoy a high resolution, mobile web template with great features.
8) Primary School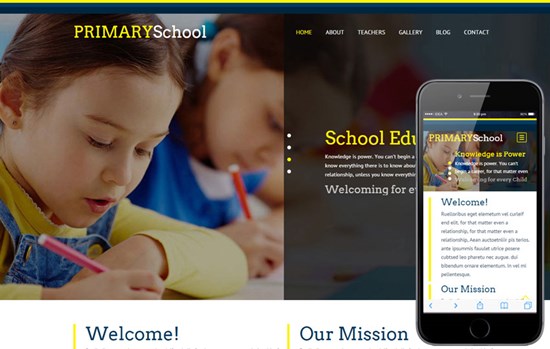 With primary school you can grow your education based business to the optimum level. It is perfect for universities, schools and colleges. You can customize it as per your needs of the business and setup support pages and add different post to menus. It offers a high resolution, all web browsers compatibility and a responsive design.
9) Military Education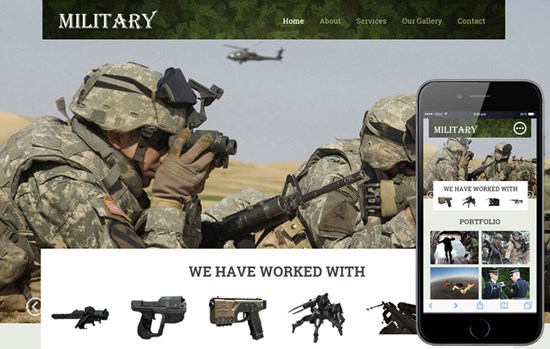 Military Education is a clean, flat and responsive website with Bootstrap and a user friendly interface. This template can be used for all types of website that want to showcase their services in a stylish way. It features about, services, gallery and contact form. Moreover, the animation makes it more enticing.
10) Black and White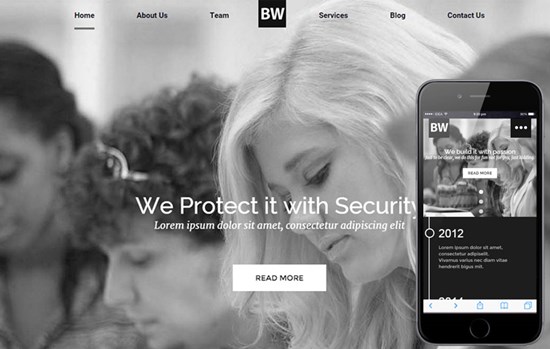 The template actually gives a black and white effect, but is enhanced and produces a professional layout for your business. It has a flat bootstrap responsive design and is compatible with all web browsers. You will enjoy the high resolution and responsiveness.
11) Learn Center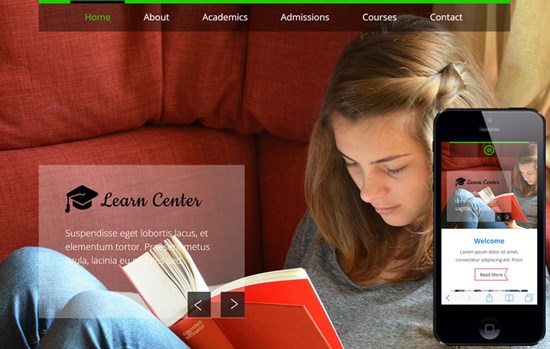 It is a clean and minimal flat bootstrap responsive web mobile template and can be used for different type of websites. It has a fancy style and a grid layout with high resolution that is supported by all web browsers.
12) Ability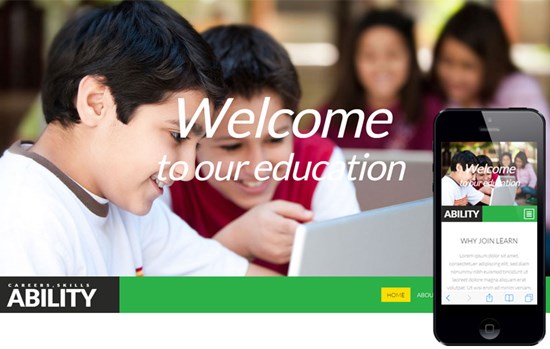 Ability is a beautiful educational website that serves multiple purposes for institutions. You can customize the website as per your requirements, and showcase the information through a grid layout with high resolution.
13) Kids Corner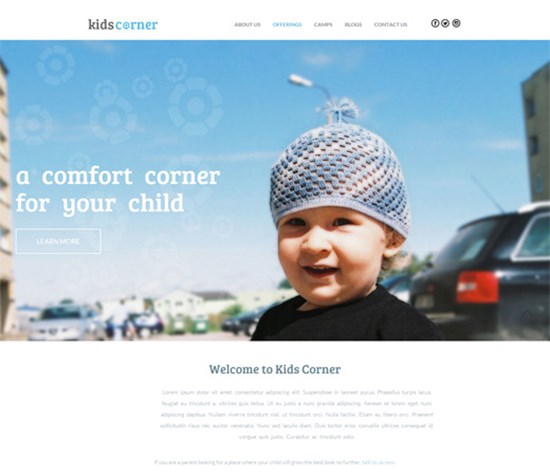 Another great, yet a multipurpose flat bootstrap responsive web mobile template with great customizable features. You can easily drag and drop different things with a user friendly interface. Enjoy the high resolution and all web browsers compatibility.
14) Learner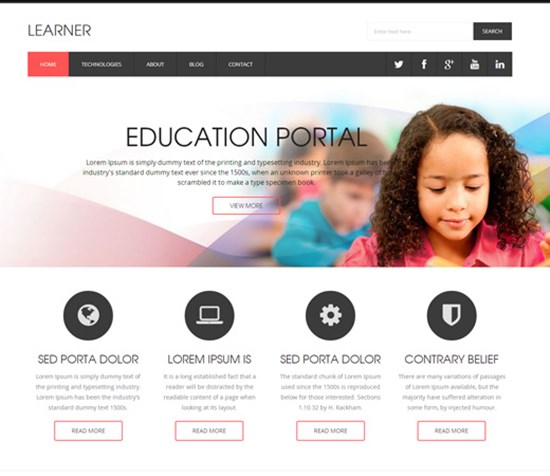 Learner is a flat CSS3 and HTML5 based web template for educational institutions, but you can use it for any types of website. However, basically it is best for small kid educational institutions.
15) Education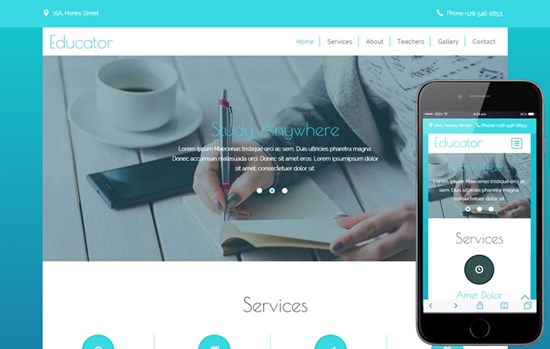 This template can be used to setup a website for schools, colleges, universities or any educational service that you want to run. It has a slider and a responsive design that offers multiple purposes.