30 Best Love Tattoo Quotes
Quotations are those useful and beautiful sayings by someone else which describe our feelings and the moments perfectly. We use them when our words fail, thus they are an important part of our lives. Quotes not only explain our thoughts in a few lines, but also do so in a charming manner. They describe those important memories of our lives that hold a place close to our hearts, so a quote could mean so much more to a person if it is related to their life in one way or the other. Quote are what people have been through, what they are going through and what they want their life to be. Thus they we feel and what our personality is all about – it's our philosophy of life.
There was a time when quotes were only written on notebooks and diaries, but now times have changed and people like to get quotes tattooed on their bodies. These tattoos signify the important moments or memories in their life, thus they tattoo it their bodies. Tattoos can be made in stylish and cool designs, thus you can get your favorite quotes carved on your body in a voguish and stylish fonts.
Tattooed quotes usually include favorite song lyrics, lines from poetry or your favorite book etc; sometimes along with pictures and other designs. People get tattoos made on various body parts such as arms, back and fingers etc. Various Tattoo Quotes have been collected by us to show all the possibilities of them. So check them out and tell us what you think of them.
One Life One Chance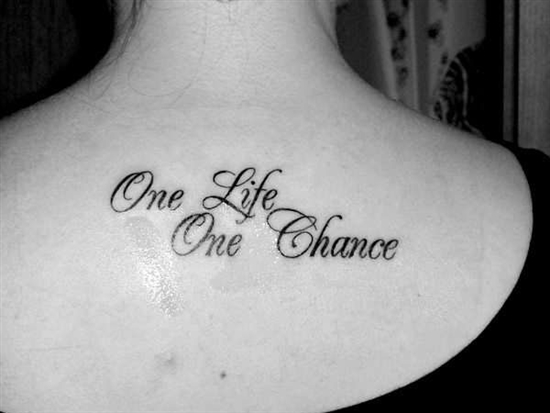 Hand Tattoo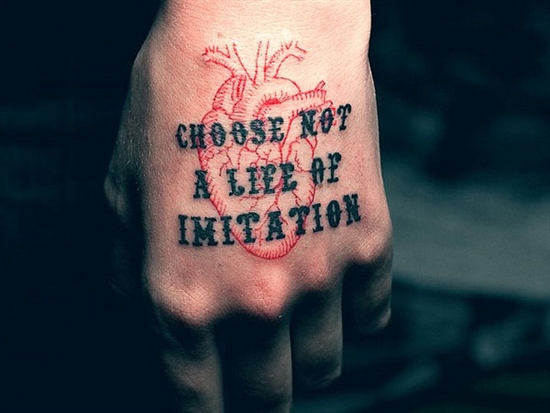 Banner Quote Tattoo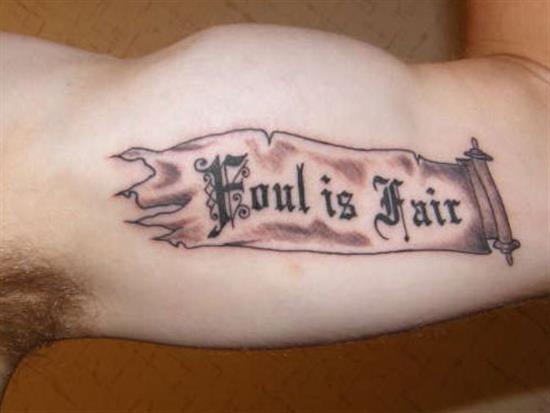 Song Quote Tattoo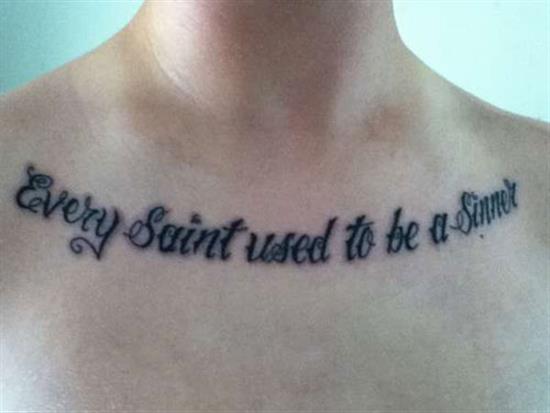 Love Hurts Also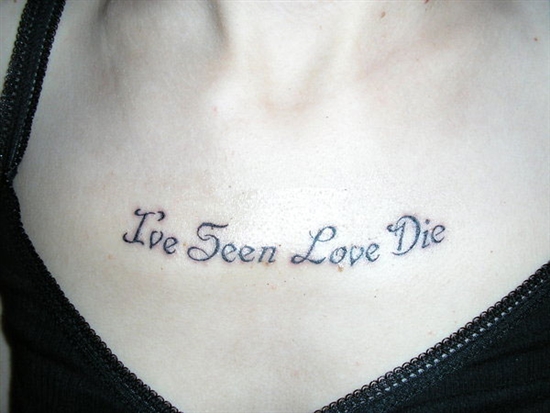 Labyrinth Quote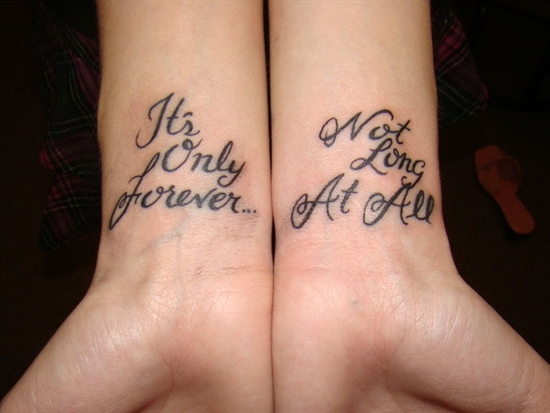 Friendship Quote Tattoo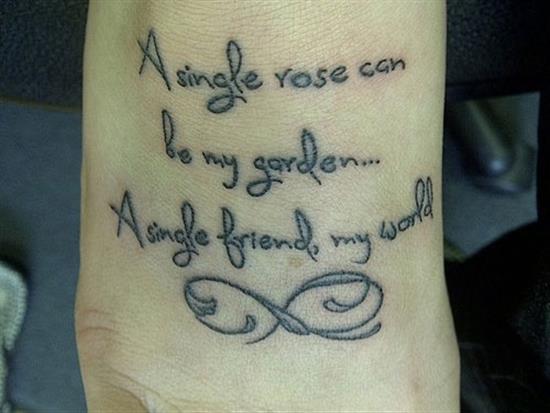 Cute & Witty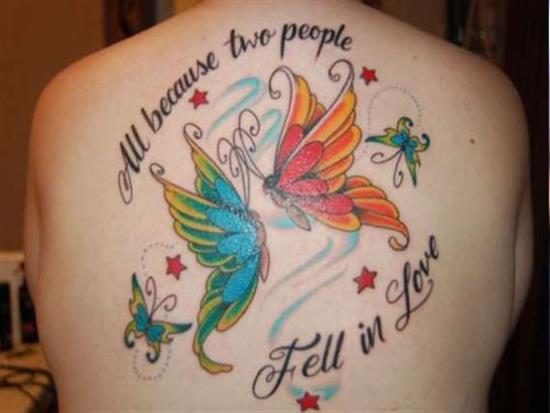 Moving On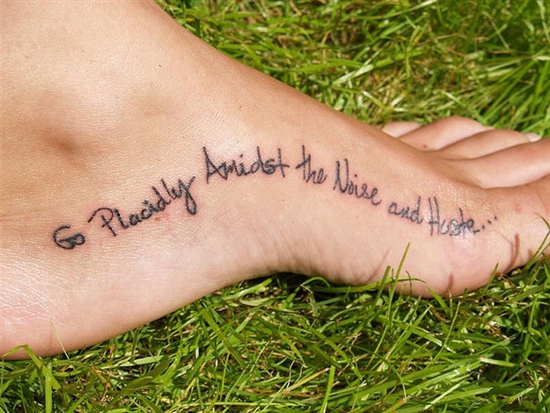 Bob Marley Quote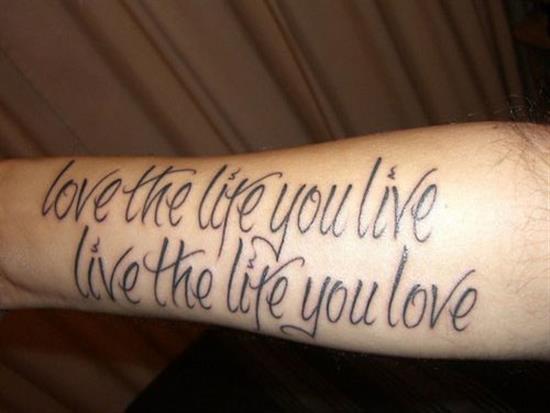 Albert Einstein Quote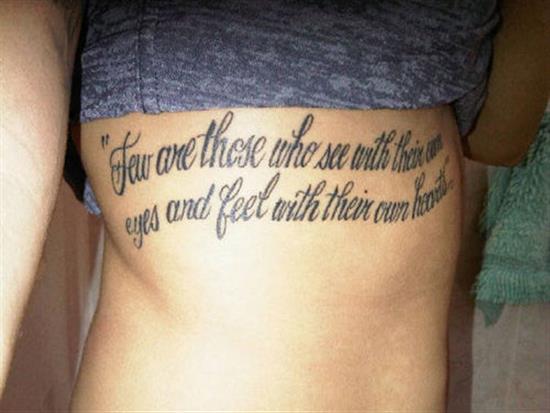 Novel Quote Tattoo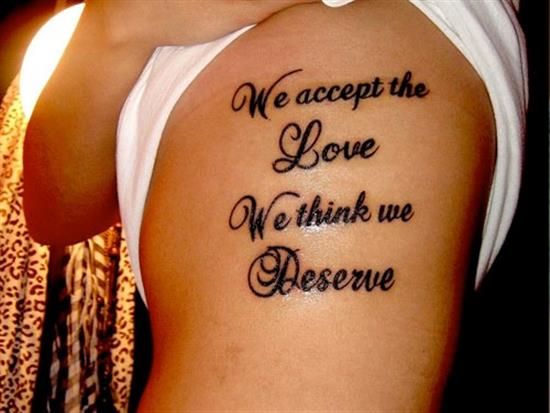 Go Ahead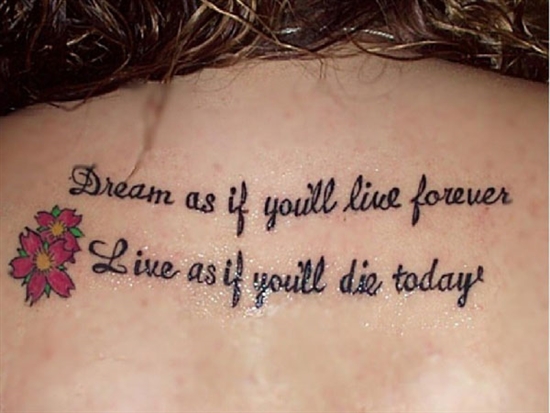 Do What You Love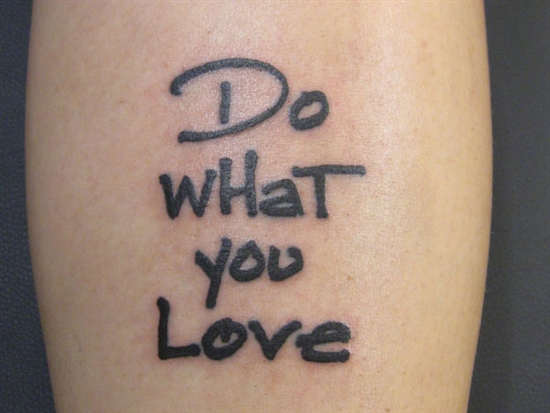 Labyrinth Quote Tattoo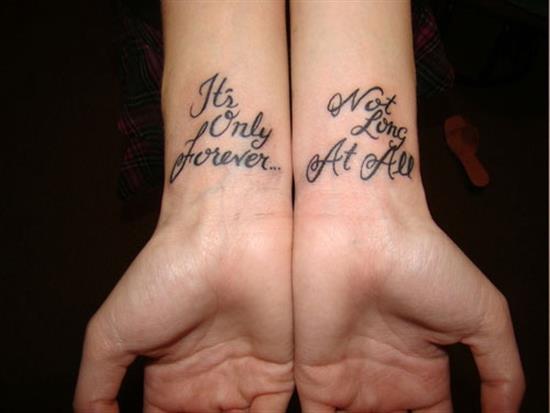 Touching Tattoo Quote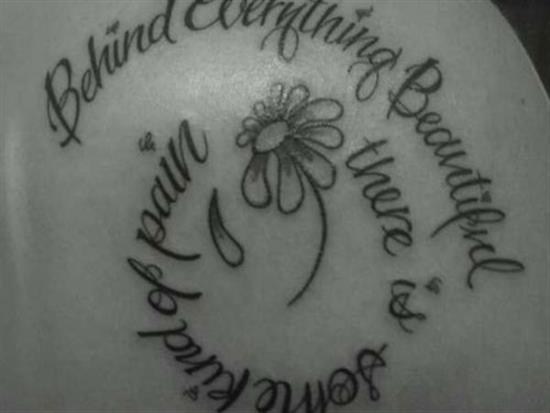 Confucius Quote Tattoo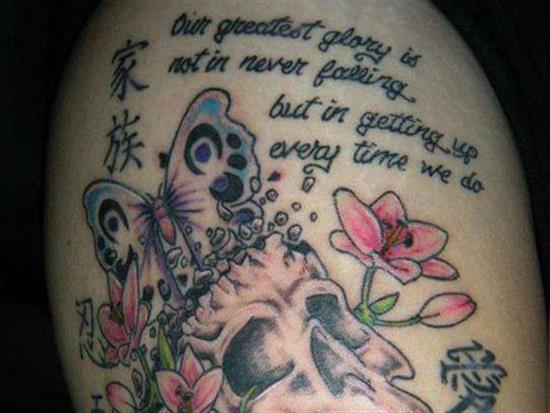 Woeful & Witty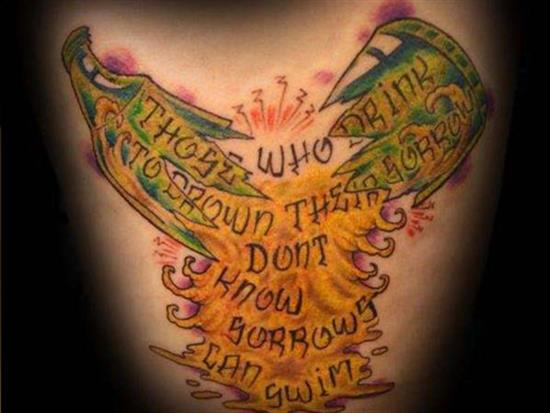 Mother's Chest Tattoo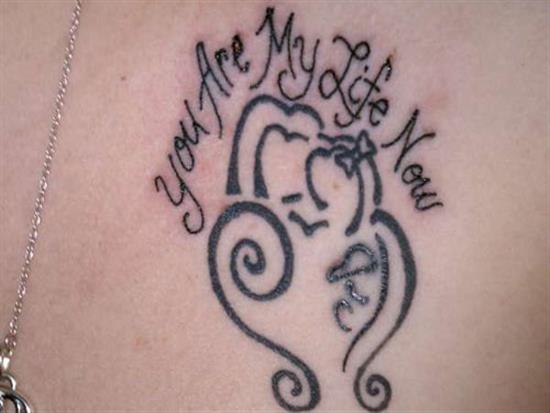 Rib Tattoo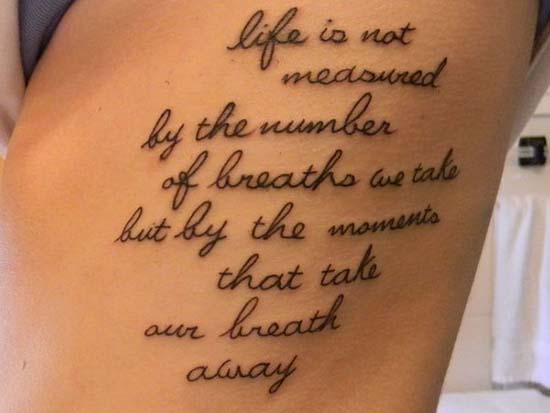 Side Quote Tattoo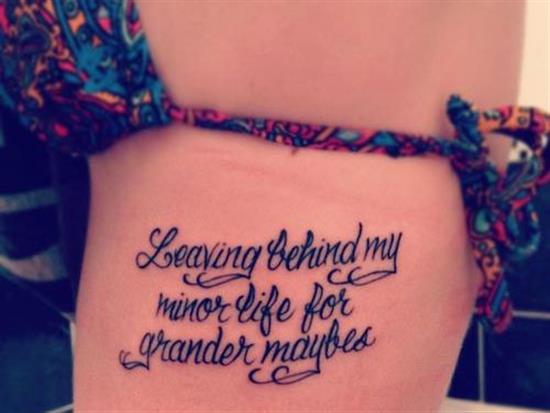 Tim Burton Quote Tattoo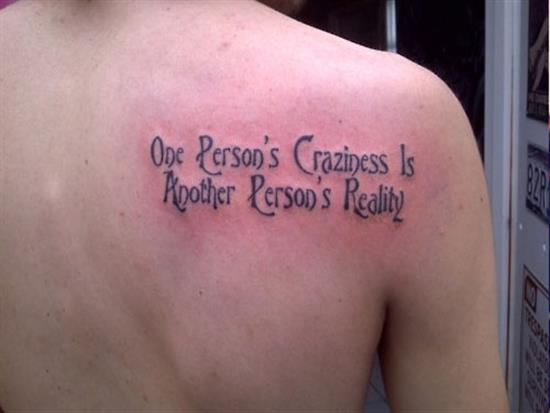 Wordsworth Quote Tattoo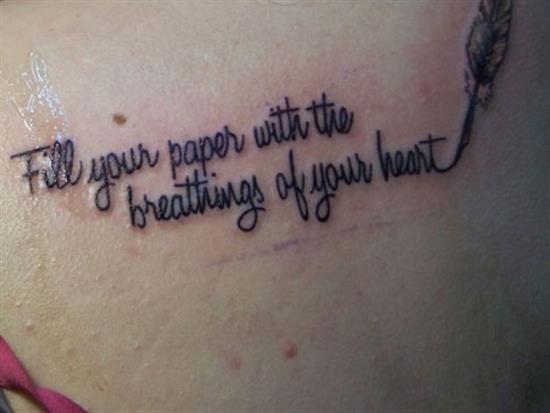 Cool Quote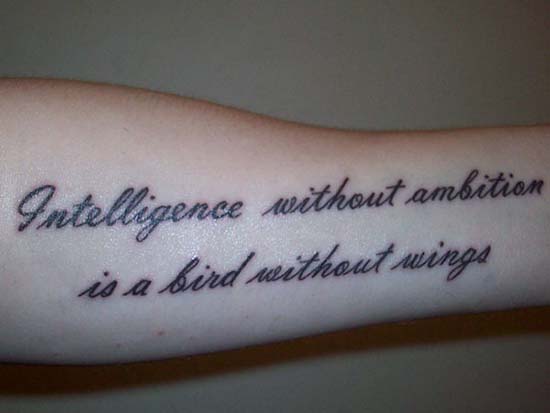 Show Guts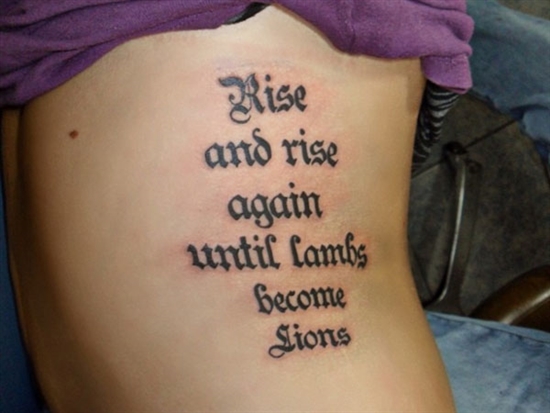 Eternal Love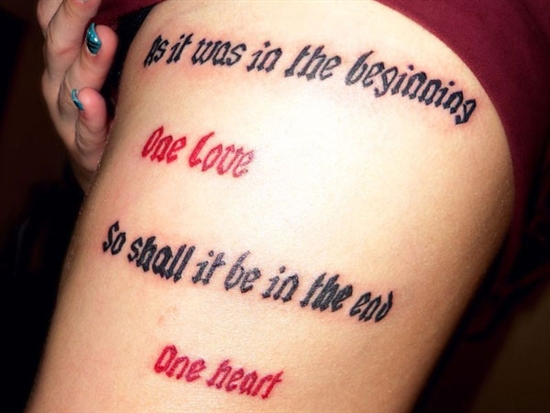 Ribs Tattoo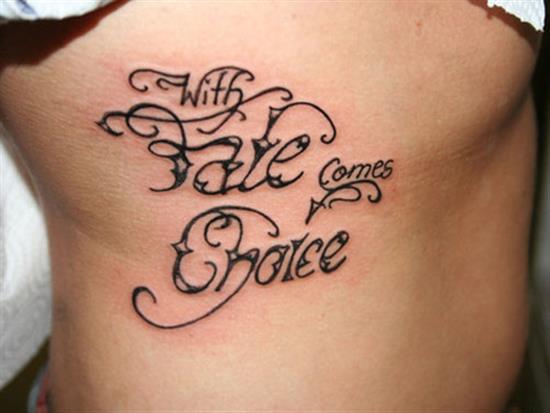 Jim Morrison Quote Tattoo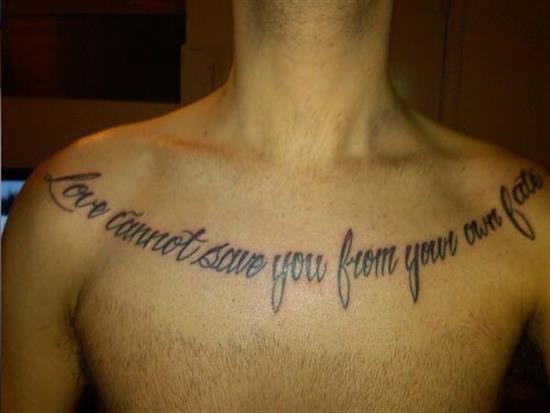 Inspiring Arm Quote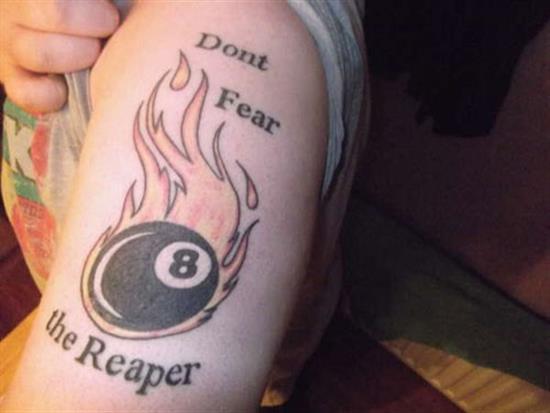 Forearm Quote Tattoo