10 web site design mistakes that reduce your traffic from Google
When we talk about getting traffic from Google, most of us will know about Search Engine Optimisation, or SEO or short. Most folks who have some knowledge about SEO will know that content and links are two primary factors that influence how much traffic your site can get from Google.  However, website design also plays an important role. Indeed, most forget that the codes which the website design are written in are also crawled and indexed by Google. If your code is not properly structure to maximize the SEO effects, you will missing out on potential a lot more traffic than you currently have.
Here are the 10 most common website design mistakes with regards to SEO.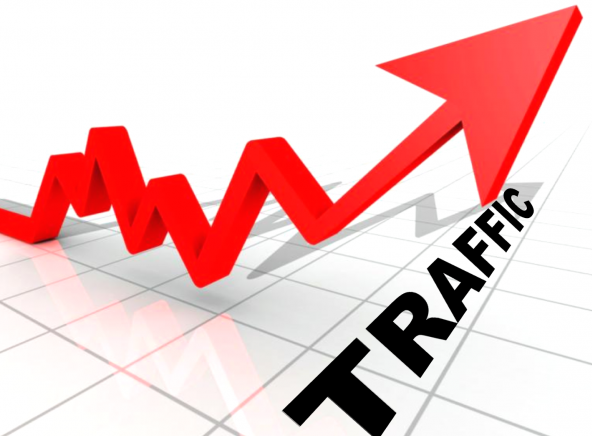 Mistake 1: Too much Flash/Ajax effects
Some website designers tend to go overboard with Ajax or Flash to create lots of  effects. While they might interesting to view, they tend to:
slow down your website's loading time, which is a factor in your Google ranking
reduce the amount of text that Google can index and therefore rank you for
So, if you like using these effects in your website design, don't overdo it. Replace some of these effects with text and you will soon see a rise in your Google traffic.
Mistake 2: No labels for your images
Image search is now a huge source of traffic for many websites. These traffic is especially important for businesses who rely on images to sell such as restaurants, interior design, real estate etc. Hence, it is important for us to use a file name that uses the right keywords to describe the image. Don't label them as picture1 etc. Use proper terms that people will search for such as Gourmet Hamburgers, Washington real estate, or bamboo flooring. By doing this simple change, you will see an increase in the traffic from Google image.
Mistake 3:  Too many sidebar links
One of the most important concept in SEO is pagerank or PR for short. PR determines how often Google crawls your website and how much content will be indexed. You cannot see PR but every website will have its own score. In terms of control we cannot hoardPR but we can channel them, using links, to the page where we want the most traffic. If your sidebar has too many links, you are effectively spreading your PR across too many web pages. This resultd in a large of pages that don't get much search traffic, in contrast to a few strong pages that get lots of traffic.
Mistake 4: Keywords missing in navigation menu
Love it or hate it, SEO is about using the right keywords in your website. Most website designers don't suggest good keywords in the navigaton menu, which is wasting another opportunity for the website to get more traffic related to these keywords. It is an art to choosing the right terms for your navigation. If you picked terms that are too competitive, the traffic from Google for these terms will be minimal. However, if you picked terms that have search volume but are not competitive, there is a chance for you to get more traffic from Google.
For example, if you create a website for a restaurant owner, using competitive keywords such as steak or hamburgers in the navigation menu might not lead to any increase in website traffic. However, if you used less competitive terms such as best burger new york etc, you will see more traffic from people searching for burgers in new york.
Mistake 5: Too little text
Google is a text machine, period. If your website design does not include sufficient space for lots of words to be included, you are missing your chance of getting more traffic from Google. I have seen some websites where there is literally no space for words. For example, portfolio wordpress themes tend to focus too much on the picture and have little space for words, especially on the homepage.
Mistake 6: Orphan your pages
I have seen some website design whereby it is almost impossible to locate a particular page because the website design has orphan the page by not linking it from any other pages. A common way of making this mistake is with a wordpress page. Unlike article posts, which tend to automatically appear on the front page of the blog section, a wordpress page will not be automatically linked to, unless there is a section in your website (such as your navigation) which automatically displays any new pages created. Once a page is orphaned, it will be difficult for Google to crawl and indexed that page.
Mistake 7: Flat architecture design
A flat architecture design means that all your links can be accessed via a central place like your home place. This runs into similar problems as mistake 3 i.e. too many links on one page. What your should do is to create navigational pages and then link to these pages through the homepage. Navigation pages are nothing more than a listing of all similar articles in one page. Such a solution is more elegant than trying to cramp every link into the homepage.
Mistake 8: Ineffective site description
Site description is the line of words that will appear beside your website in the search results. An ineffective copy will lead to less people wanting to click on that link and visit your website. I have seen cases where websites which are ranked second getting more traffic than websites ranking number one. This is simply because the site description of the number one site does not convey anything that draws people in.  When designing a website, pay attention to how you describe your site so that it is appealing for others to want to check it out.
Mistake 9:  Keyword stuff your pages
This is the opposite of mistake 4. Instead of using too little keywords, you keyword stuff your pages to the point where they appear everywhere i.e. navigation, sidebar, footer. Worst of all, your navigation links read like a spam list such as the example below
real estate in Washinton
real estate in New York City
real estate in Portland
real estate n XX city number
If you do this, there is a strong chance that the website will receive a penalty from Google that will reduce the amount of search traffic you will get from them.
Mistake 10: Updating your website design
This is a mistake made by many including myself. We tend to stick with the initial design because there is little incentive to change anything. However, it is important to note that as a site growing in both traffic and content, there is a need to update our website to improve its navigation and/or to update content and links. Failure to do so can result in Google giving your site a lower score.
For example, many sites that you were linking to in the past might no longer be around. Keeping these links alive is not only bad for your visitor's experience, it is also bad for Google because their crawlers will end up with dead ends. If your website does this enough times, I believe the quality score of your website will be downgraded.
Many of the mistakes mentioned here can be removed with a little bit of effort. So, if you think your traffic from Google is not growing, go through this checklist to see if things can be improved.