10 Excellent Photography Apps for iPhone Users
There are hundreds of thousands of applications in Apple iTunes Store for iPhone, iPod Touch and iPad. You can find variety of games, utilities, photo editing apps and many more. For all those photo editing fans, we have gathered a list of the some excellent iPhone apps which can be used to add different effects to your photos on your iphone.
Adobe Photoshop Express is one of the best applications to edit and share photos from your iPhone or iPod Touch. With Adobe Photoshop Express, users can easily add different effects, filters, borders and much more to their photos. You can even create an account on photoshop.com and upload the edited photos and videos online without wasting your device's storage space.
Features:
Basics: Crop, Straighten, Rotate, and Flip
Color: Exposure, Saturation, Tint, Black and White, and Contrast
Filters: Sketch, Soft Focus, and Sharpen
Effects: Vibrant, Pop, Border, Vignette Blur, Warm Vintage, Rainbow, White Glow, and Soft Black and White
Borders: Rectangle, Rounded, Oval, Soft Edge, Vignette, Rough Edge, Halftone, and Film Emulsion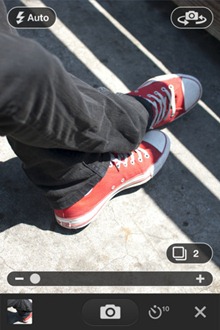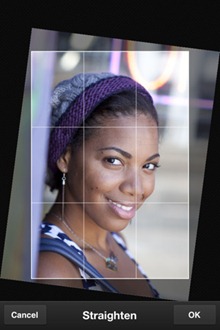 Instagram is an excellent photo editing apps for iPhone which can help users add lively effects to their photos. Just take photos wherever you go and share them with your friends on Instagram and other social networks including Facebook, Twitter and many more. With few taps, transform your photos into pieces of art. You May like our article on 25 Useful Tools for Instagram
Features:
100% free custom designed filters and borders such as XPro-II, Earlybird and many others.
Instant sharing to Facebook, Twitter, Flickr, Tumblr, Foursquare, and Posterous
Unlimited uploads
Interact with friends through giving & receiving likes and comments
Full iPhone 4 front & back camera support
And much much more..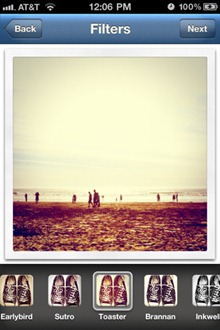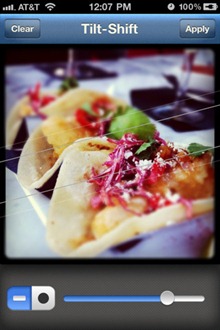 Fitler Mania is another excellent iOS application which enable users add different filters to their photos. Other than filters you can add different frames and borders to your images.
Features:
It is Free
Browse filters by categories
Create different frames and borders for your images
New Filters are added to the application every week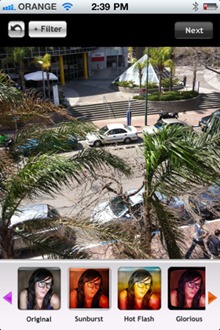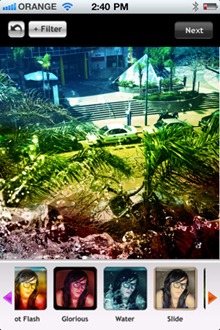 Dash of Color is another excellent application for iPhone, iPod Touch and iPad which can be used to add different colors and effects to photos.
Features:
Simple, yet refined user interface
NEW Zoom feature!
Undo (saves your every move from the very beginning)
Paint in color
Paint in black & white (to erase)
Twitter and email integration
Post your photos to our public gallery to share your work and see others!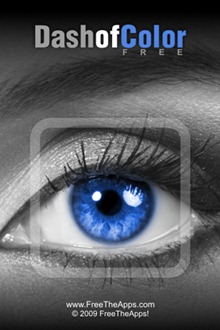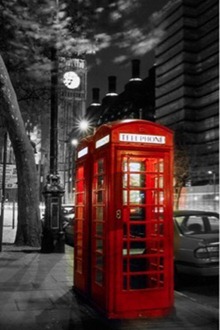 FilterFX is another application which can be used to add different filters like vivid, sepia, black and white, warm and many more to your photos. And the best thing about this app is that its totally free and can be download from iTunes store.
Features:
Free of Cost
Add 9 different effects to your images

Photosynth is another excellent application for iPhone which enable users create panoramic photos and capture 360 degrees in all directions to create spectacular images. Later, you can share these images on different social networks like Facebook, Twitter, MySpace and many more.
Features:
See your panorama take shape as you capture them
Look and capture in all directions with Full-Sphere Panoramas
Sharp, high-resolution results with the Advanced Image Stitching Engine
Panoramas are always available to view and share from the On-Device Library
Zoom, pan, stretch, and view in landscape or portrait with our Immersive Viewer
Save as many panoramas as you want and view them online at PHOTOSYNTH.NET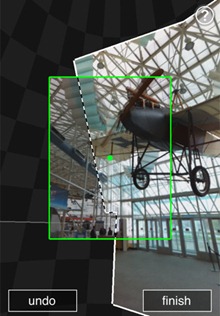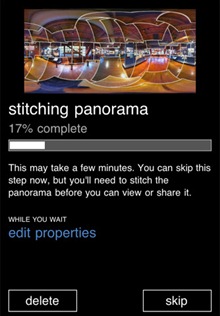 Befunky Photo Editor is another useful application for iOS devices which can be used to add different effects to photos and edit them as well. You may find beautiful photography articles here. With BeFunky Photo Editor, you can edit photos, apply effects, add frames, save and share them on different social networks.
Features:
More than 20 different filters and effects
Editing: Crop, Rotate, Adjust Brightness, Contrast, Saturation, Hue and Sharpness
Real-time preview thumbs: Instantly see what an effect will look like on your photo.
Saving & Sharing: Save to your camera roll, share on Facebook, Flickr and BeFunky.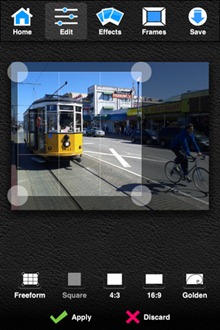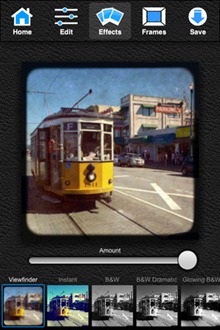 Like all other applications, Picture Effects Magic can be used to add different effects to photos on iPhone. You can easily add effects to your photos, save them and share them with your friends via email, Facebook and other social networks.
Features
Add different effects
Full screen support
Save and Share images with friends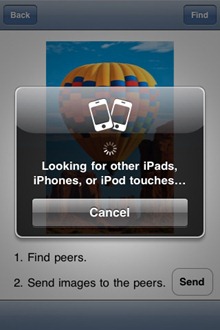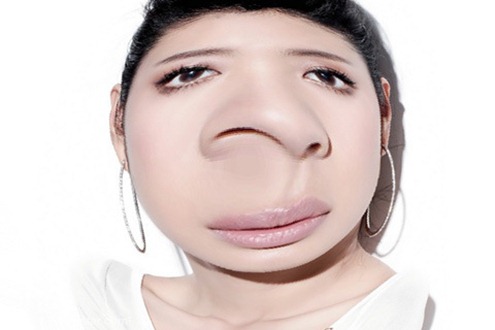 iQuicksplash is a fun app for iPhone which can be used to splash different colors to your images and convert other colors in the photo to black and white. All you have to do is open the image, select colors you want to splash and you are done.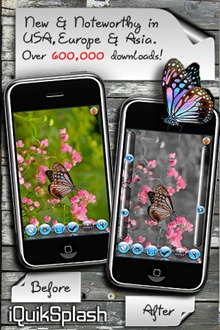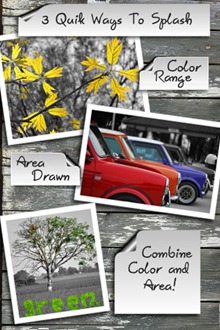 With PhotoTouch, you can easily edit photos, resize them, apply effects, crop and rotate images, and much more.
Features
Edit Photos
Resize Images
Crop Images
Add different Effects
Share them on Twitter
Password Lock
You can check out rest of the features of PhotoTouch here.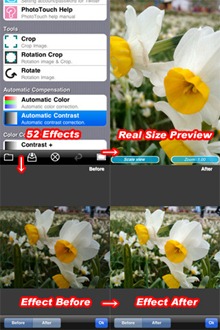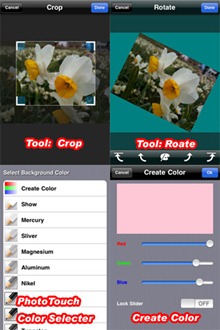 Feel free to share any other photography app which you think is good and here are some nice crunch of iphone wallpapers.