10 Awesome Social Sharing WordPress Plugins
WordPress is the most popular and most widely used platform for blogging. It is used by millions of bloggers all over the world. The reason for this is its ease of use and ease of modification — thanks to plugins. A plethora of plugins are present out there, which let you do almost everything you can think of. If you have a blog you know that content is the king, but after you have created great content you obviously want people to be able to share it easily. This is where social sharing plugins come to help. Many social sharing plugins are available, but not all of them are good. So today we have a list of 10 Awesome Social Sharing WordPress Plugins. Check them out and pick the ones you like the best!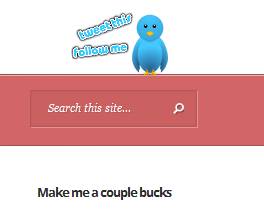 This plugin allows people to connect with you outside of your website. Many people won't comment in your comment section, but they would comment on Twitter.

Respond is a great advertising and social sharing with Facebook, Twitter and LinkedIn plugin. You are required to spend some money on your website, even if its just on hosting. So you have to earn money from somewhere. This is where Respond can help you. It is a two in one social sharing plugin that can earn you a possible revenue. But you will have to sign up for an account with them and first allow them to check your website before you can start earning.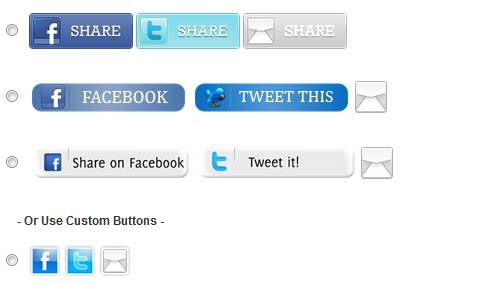 As the name suggests, this plugin allows tracking how people are sharing your website. A great feature for those who want to get this information. One of the best thing about this plugin which makes it stand out from the rest is that it links to Google Analytics.

Everyday more and more people are joining Google+, so you should not underestimate the power of Google + and overlook the potential audience there. This Add Google +1 plugin allows adding the +1 button to the place of your choice with a little code, or by determining the default place and size.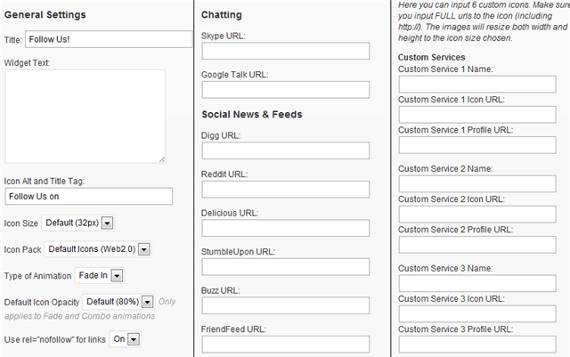 Social Media Widget is a sidebar widget that allows having various social icons in your WordPress Sidebar. It is a great one to have as you can add many social sites, so people can find the site of their choice just in a glance.

This is one of those plugins that places icons at the side of the page and those icons remain at the same spot, even when you scroll up and down the page. There are about 43 social sites that you can ask people to follow you on. Some of the sites are not the usual ones, such as Blip.fm and Mahalo.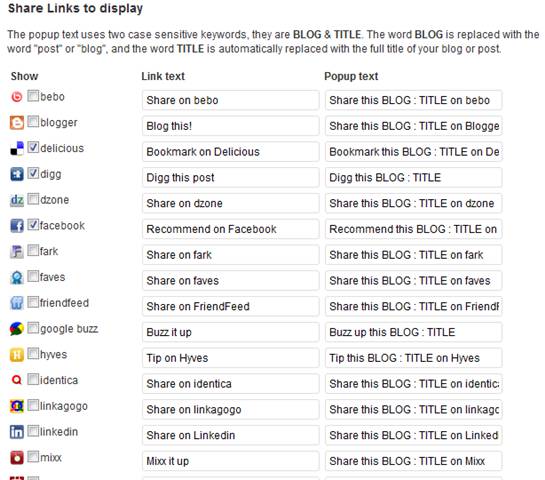 As the name suggests, this plugin is a two in one plugin. It allows people to share and follow both. Both the icons are placed at the bottom of each post/page and the sticky tab that remains at one place at the side of every page. It is a great plugin and is quite customizable too, when compared to its rivals.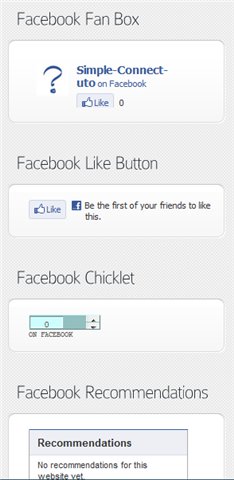 This plugin covers all the social sharing aspects related to Facebook. It is one of the quickest way of adding various Facebook specific sharing options to your website. It allows adding everything, from sharing buttons to fan box to the ability of accessing your page from your WordPress admin dashboard. Similar plugins for Twitter and Google+ are also available.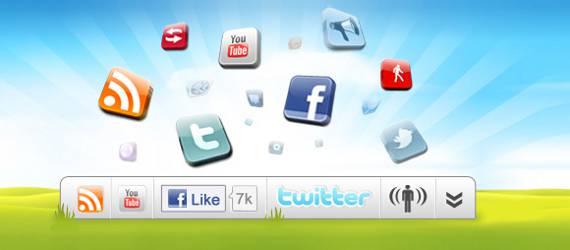 This one is a great plugin that places a toolbar at the bottom of the page on your website. Toolbars are quite an unobtrusive way of adding options to your website. In this toolbar you have the ability of adding links to sharing on Facebook and Twitter, a link to YouTube channel, Facebook page and Twitter feed etc. You can also add your latest blog post to the toolbar.

Tracking your social networks shares is really important. It lets you know your strenghts and weaknesses on social networking websites. This one is a great plugin that tracks your reach on these websites. It allows viewing how many people shared your content and who they are! Awesome, right?!