Who should use what: WordPress vs CMSMS
CMS Made Simple (CMSMS) is a free, open source (GPL) content management system (CMS) created to provide developers, programmers and site owners a web-based development and administration area. It is a up and coming alternative CMS to the popular WordPress CMS. In this article, we will see what are the main differences between these two types of CMS and which one is a better fit for your need.
If you have any experiences, I would love to read about them.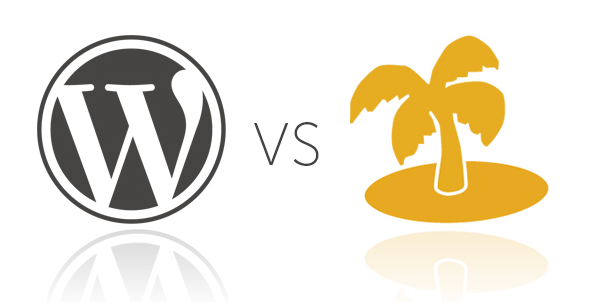 Flexible Development – CMSMS
If you are a developer who desires flexibility, then CMSMS is a better choice as you need to jump through less hoops imposed by other CMSs. CMS Made Simple is intended to offer easy development and customization with themes, add-on modules, dynamic menus, tags and translations. However, to get the best out of CMSMS, you need to learn some of the best practices instead of the usual practice of just slapping codes together.
WordPress has a more rigid structure that constraints the kind of things you can do without going through a lot of effort to fit into the framework.
Less learning curve – WordPress
It goes without saying that WordPress has definitely a less steep learning curve, especially for a designer. If you want to use CMSMS, you need to overcome a new templating language called Twig. This can be time consuming, depending on how fast you  can usually pick up stuff.
Light weight site – CMSMS
If you want a light weight site without all the necessary codes for functions you will never use, CMSMS is definitely a better choice. It compliments your front end pretty well so that there is no unnecessary code to slow down the loading or performance of the site.
Plugin community – WordPress
One of the major downside of CMSMS is the lack of a strong plugin community like what WordPress has. This means you probably need to code more stuff yourself since there is no existing plugin to do the job for you.  One reason of this difference is that CMSMS is pretty new relative to WordPress so it is lacking behind. It might catch up in the future as more developers desired the benefits of CMSMS and start to develop more plugins for it.
Handing different content types -CMSMS
The default content type in WordPress is either pages or posts. You can always customize the template using custom post but it is adding a lot of unnecessary codes to your base. CMSMS, on the other hand, has clearly thought out how different content should be handled and more importantly, how one type of content relates to one another. It is hard to put this into words until you have tried out how CMSMS actually handles the management of different content types.
Free – WordPress
WordPress has one powerful thing going for it which is the fact that it is free to download and installed. In contrast, CMSMS will cost you $299. Free is a pretty tough thing to beat especially for designers or developers who don't usually like to spend so much on tools.  (I know this because I run a blog that lists out free resources LOL).
Through this, I know you will be more able to understand which particular CMS is more suited for your needs.