6 tools to improve your ecommerce site's security
If you operate a small business, security should be one of your main concerns as you set up a website. There are many ways to sell your products online, from individual auction sites to blogs to using ecommerce software. Fight hackers and protect your customers' credit card information by using the following tools.
Vulnerability Scanner
No matter how big or small your website is, you can get started by detecting any weak spots on it by running a scan on the network. Scanning tools like FreeScan from Qualys allow you to find out if there is any vulnerability in your site, such as malware infections or misconfigurations that could jeopardize your business. FreeScan allows you to run up to five free scans, so that you can check it periodically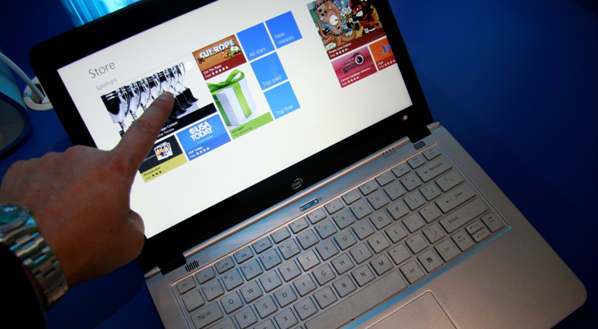 Image Source: Intel Free Press/Wikimedia Commons
Firewalls
Another good way to protect yourself before you buy or sell anything online is by protecting all computers in the network with a firewall as well as some form of antivirus software. All computers now come equipped with basic firewalls, but you can upgrade these with antivirus protection such as AVG or Microsoft Security Essentials. Upgrade your security with a firewall that's also capable of monitoring inbound and outbound traffic from your computer, such as ZoneAlarm from Check Point Software. Update your software regularly to reduce vulnerability.
SSL Certificates
With security attacks on the rise, if you want to sell products online you have several options. One is to sell them piece-by-piece on auction sites like eBay or localized listings sites like Quicksales, which host your listings for you. Another is to set up your own ecommerce site, but to do this you must be able to prove to customers that your site is safe. An SSL certificate can help authenticate your business and encrypt customer's sensitive credit card data.
Encryption Software
It's also a good idea to use full disk encryption software to help make customer data unreadable to intruders. Software like TrueCrypt is free to download, and can be used to encrypt customer data on your storage devices.
Real-Time Analytics
Keep an eye on who is visiting your website by downloading tools like Clicky or Woopra. These tools keep track of what visitors are doing on your website, giving you a log of any suspicious behaviour. If a visitor is interacting with your site in an odd or malicious way, you'll receive an alert which allows you to shut it down quickly. Both of these tools send alerts to your phone so that you can act quickly, because speed matters when it comes to internet shopping security.
Cloud Storage
Finally, no matter how big or small your business, you'll want to back up all of your data frequently. It's a good idea to use both a physical location for backup as well as cloud storage. You can back up your files using tools like Dropbox or Mozy, giving you several options if you need to retrieve lost data.
Keep customers happy and decrease your chances of falling prey to hackers by enhancing your ecommerce site with these handy tools. As an online shopper, you should also only buy from sites that have proper security, or from private vendors on legitimate listings sites.