What is Technical SEO and Why Your Business Needs It?
Technical SEO ensures that a website meets the technical requirements of search engines. It refers to the process of optimizing a website by inspecting, categorizing, and improving its architecture. This helps you increase your site's rankings and make browsers acknowledge you as a credible source. Technical SEO should be part of every effective SEO strategy.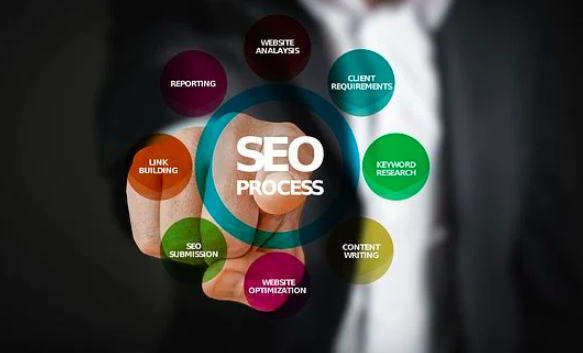 Business owners create websites to reach out to a huge number of people. They try to tailor them according to their target audience's preferences. However, even if you create great content and provide high-quality products, you still may not be successful online. That's why you need technical SEO. We've already established that it provides your website with the essential technical requirements your business needs to thrive, but let's look at that in more detail
Better Performance
Most people's schedules are tight, so they won't waste time waiting for a link to open. Instead, they will immediately close the website and look for another one. That's why your website's performance and speed are critical. You will attract more traffic if all pages open smoothly without any delay. Moreover, Google will prioritize your quick-loading webpage and rank it high on the search results page.
Identify Dead Links
The one thing that is more irritating than browsing a slow website is being redirected to a link that doesn't open. A broken link is not only frustrating, but it also makes you seem less professional because it shows that you are not working on improving your users' experience. Search engines notice that as well and they track those dead links, which is not good for your business because your website will get pushed further down on the results page.
To prevent that, you need to remove the old links and replace them with new ones. Unfortunately, it's a tiring process, but technical SEO can help you with it. If you already tried it and failed, it could be because you didn't pick the right SEO provider. That's why the Kansas City-based marketing gurus at Unravel SEO recommend doing thorough research before choosing an agency to ensure that it can deliver the best SEO experience. SEO has gained a bad reputation because of the number of companies that don't know how to optimize it. However, if used correctly, it can automatically replace dead links without the help of an outside source.
Improve Crawling
You may have identical information on different pages of your website or, coincidentally, you can find identical content on other sites. This will hurt your search engine results page (SERP) ranking because search engines get confused by duplicate content. That's why you should add a canonical tag to help browsers know that yours is the authentic content.
If you want to keep the duplicate content because you need it on two different pages, technical SEO will be of help. It improves crawling by providing the website with an internal linking system to identify the content. That way, the search engines will better understand the process and will be able to rank you high on their results pages.
You should make sure your website is performing well without any lags. Regular maintenance will help you spot and replace any dead links before your audience notices them, which will help preserve your SERP ranking and reputation. Technical SEO can also help increase your websites' traffic. As a result, search engines will label you as an authentic source. A fast and well-organized website can land on the first results page in no time.