15 Free VPN Services For Secure Web Browsing
Internet boasts a humongous amount of data and information on it which can be accessed from anywhere on the planet at any time. So with the excess of information, some websites may be banned in a country or organization or institute for various reasons. Policies are different for each country or organization, so restrictions are accordingly made. Sometimes the service you wish to avail is only available for selected countries such as UK or USA. So if you are facing any of these irksome issues and wish to get rid of them, then VPN services are available to help you out. What is VPN? Well, VPN stands for Virtual Private Network and is a network technology that can create a secure network connection over a public network such as the Internet. It allows the host computer sending and receiving data across shared or public networks just as if they were a part of the private network with all the functionality, security and management policies of the private network.
VPN allows browsing the web anonymously and securely to help you get rid of all restrictions. We have for you a list of 15 best Free VPN Services For Secure Web Browsing that will help you access banned websites.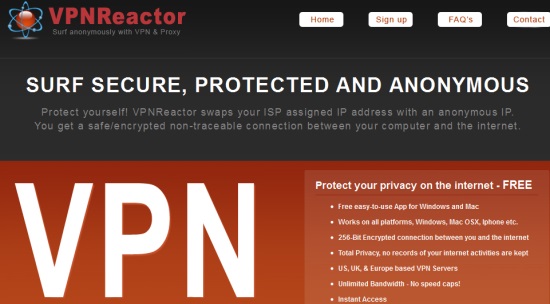 This great VPN service is free of cost and offers instant access without the need to install anything. It is compatible with all platforms such as Windows, Mac OSX, iPhone/iPod, iPad and Unix etc.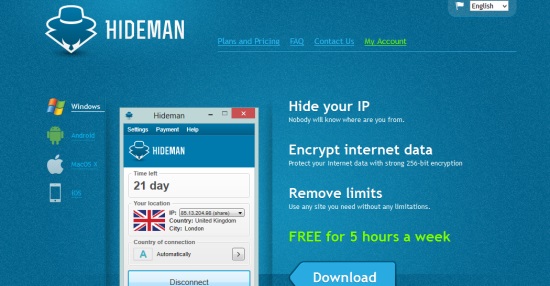 This handy VPN solution for Windows is free of cost. It has the ability of allocating an IP address to you from various different countries such as Australia, Canada, Czech Republic, France, Germany, Netherlands, Panama, Russia, Singapore, Ukraine, UK, US; and thus allows bypassing location-based restrictions and banned websites.

This one is a VPN implementation established on OpenVPN. The best thing about this service is that it is very easy to use and does not require any registration to work.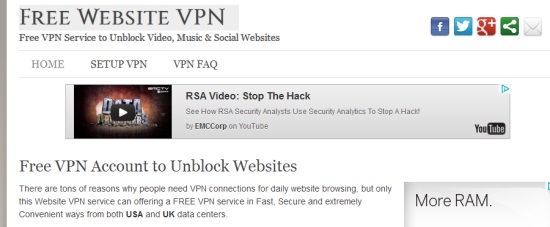 This service provides you with US PPTP VPN in Windows, OSX, iOS (iPhone, iPad) Android Phones, Tablets and Routers that allows visiting blocked websites anonymously.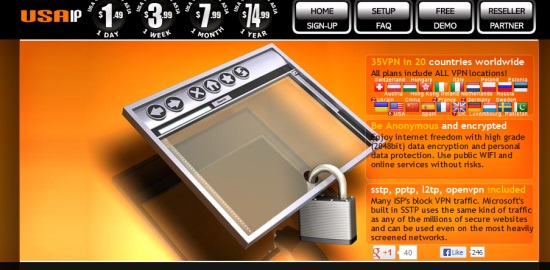 USA IP offers free PPTP, L2TP and OpenVPN testing account that can run with Mac OS, Windows 7, Vista, XP, and Linux from USA IP.
It is a really good and premium VPN service that boasts VPN for US, UK and other countries. It offers two kinds of VPN services- OpenVPN and L2TP/IPSec protocol.

This one is one of the nicest VPN services that offer the quickest and most dependable free VPN service. It allows selecting from three data centers situated in USA, Canada and UK to provide the best VPN connection for your ISP or Wi-Fi hotspot locations.

This one is a great VPN solution that boasts free VPN access and a fast web proxy that can be used right in your browser for accessing any blocked website.

This VPN service has both, a free and paid service; and both of them are quite good.  The paid service is obviously better than the free one as it offers fewer users per server, professional support and dedicated IP addresses etc.
HideIPVPN provides free VPN accounts on servers situated in US and UK, thus allowing you to access banned and restricted websites.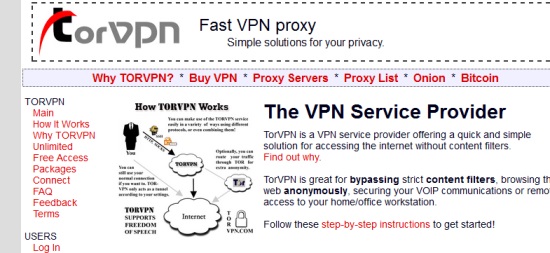 This service provides you access to OpenVPN server, SSH access, PPTP & TOR proxy. The free version of it is restricted to 1GB/month and is compatible with Windows and other mobile and tablet platforms too.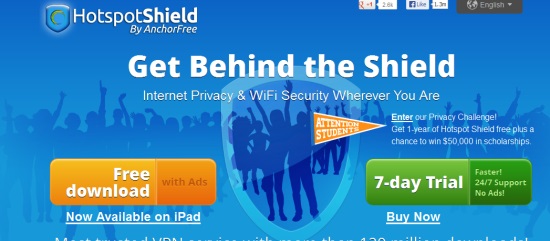 Hotspot Shield is a really cool free VPN service for Windows, Mac and iPhone which offers unlimited bandwidth.

The free version of this service offers VPN access for 1 hour daily and does not allow accessing https and SMTP and other as they are not available on the free account.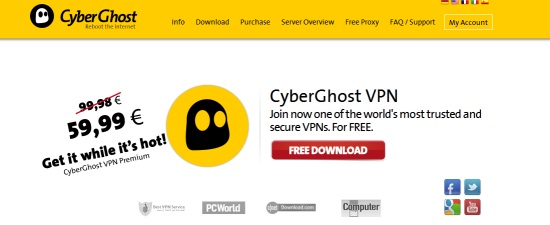 This nice VPN service is for Windows only and offers 1GB/per month in the free version. To take advantage of this service registration for a free account is needed.
This VPN service lets you surf the internet anonymously and without being tracked; thus allowing you to access any website. Every single program installed on your PC will automatically work through VPN providing you the highest security and anonymity.