Efficient Marketing Strategies for Long-term Results
When it comes to digital marketing, there are two strategies you can apply. The short-term strategy or the long-term strategy. The first one is meant to give immediate results and boost your conversion rates, but it's not good for the long haul. The latter is supposed to ensure consistent and steady traffic, income, and, eventually, a good return on investment (ROI).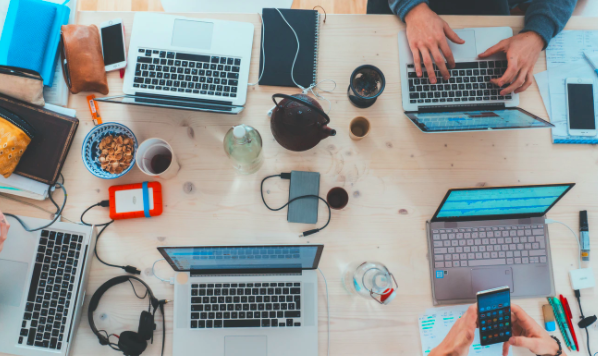 If you plan on improving your company and reaching wider audiences, the long-term strategy is the way to go. However, creating a good and efficient digital marketing strategy that will bring long-term results is not a simple task. It's safe to say that it will be rather frustrating from time to time and there probably won't be immediate results.
However, as you probably know, there are no shortcuts to success. A good digital marketing strategy is a marathon, not a sprint. It takes time, but when you reach the finish line, it definitely pays off.
There are many long-term digital marketing strategies you can apply to improve your company. Let's see what are the most efficient ones.
Paid Marketing Or PPC
As we said in the introduction, most long-term strategies won't give immediate results. Paid marketing or pay per click (PPC) is one of the rare ones that will. Paid marketing is one of the best and safest ways to generate more traffic on your website. Digital marketing agencies like Falcondigitalmarketing.com claim that paid marketing will not only boost your traffic, but it will also improve your conversion rates. Sounds like a good way to attract customers.
But, how is it done?
It's very simple. All you have to do is pay Google (Google Ads) or Facebook (Facebook Lead Ads) to promote your website. You pay them a certain amount of money and they place your website on the top of Google's Search Engine Results Page (SERP). This is the quickest way to generate traffic on your website. However, there is a catch.
You will have to pay Google every time someone clicks on your ad. It's safe to assume that you will be paying for some clicks that won't lead to conversion. Certain people will be intrigued by your ad, but they won't have a real intent on buying your product. This is the risk you will have to take.
Search Engine Optimization
Unlike paid marketing, search engine optimization takes time to produce results. However, it is much cheaper than PPC. Digital marketing experts recommend this strategy because it is one of the best ways to generate traffic, reach your audience, and convert them into customers.
How exactly can SEO help you achieve those goals?
Well, this strategy is all about predicting what your target audience will search for. It sounds rather simple, but it actually requires a lot of work. You have to do thorough market research and see what your target audience is searching for on the internet. Once you do that, you have to do keyword research. This means you have to find keywords and key phrases with big volume and low difficulty and target them in your content. This is the cheapest and most organic way to reach your target audience.
All you have to do is hire creative and hard-working people. If you can't afford to have an SEO department, you can always pay a digital marketing agency to do your SEO for you.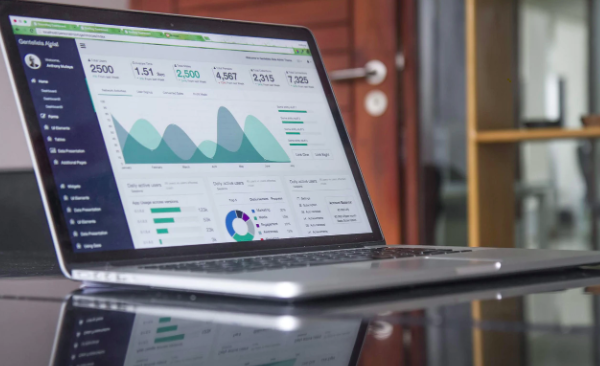 Social Media Marketing
As you probably know, social media is a very important part of everyone's life. Especially for those people who do their job online or those individuals who are trying to promote their company on the internet. Almost everything interesting is happening on social media networks like Facebook, Instagram, and Twitter. This means you have to target your audience there.
The best way to establish your presence on social media is to share original content. By sharing original, informative, and engaging content, you will attract a lot of followers. Especially those who are already interested in your product. This can be really exciting and you might be tempted to conquer all those three networks we mentioned, but you should know this is not a good strategy. At least not straight away.
Battling for popularity on those three fronts may bring you success only if you have thousands of followers. If you are a new player, you should target only one social media network until you attract your audience.
However, becoming popular on social media today is not an easy thing to do. Especially if your product is not something entertaining. But, you have to try nonetheless. One of the ways you can reach your potential customers is by collaborating with social media influencers. These guys know how to engage people on social media, and they have a lot of followers. You can pay them, and they will promote your product on their show.
This is a very common practice and in some cases, you will be able to establish a lasting relationship with an influencer. This will bring you a lot of audiences and paying customers down the line. It's safe to say this is one of the best long-term marketing strategies.
Email Marketing
Email marketing is one of those strategies people underestimate the most. However, it can be very efficient and it can bring you a lot of success. When it comes to email marketing, the most important thing is patience. Nothing happens overnight and you have to be ready for months of hard work. First of all, in order to create an email marketing list, you have to create and promote engaging content on a daily basis. This will attract the readers and once they visit your website, you simply offer them an option to subscribe to your newsletter.
As you probably know from your own experience, they won't subscribe to your newsletter if you don't offer them something different, something that has value. Therefore, make your call to action intriguing. Make sure to show your readers they will get a special treatment if they subscribe.
Offer them exclusive content or PDF versions of the post, for example. Do this consistently and after a few months, you will have a long list of subscribers to your newsletter.
Also, make sure to put your CTA's at the bottom of the page. You want people to notice it, but you definitely don't want to be too aggressive. Be subtle and people will like you for it.
Testimonials And Success Stories
It doesn't matter what you are selling, you want your customers to trust your product. A good name, logo, and marketing campaign will convince a lot of people to buy your product, but it won't convince all of your potential customers. There will always be people who don't trust ads, photos, and blog posts. For those people, you have to have better proof. A social proof, to be specific.
The best social proof is publishing testimonials and success stories. There are a lot of visitors who won't believe your product is good until they hear it from someone else. They also won't believe anyone else except fellow customers. This is exactly why testimonials and success stories are your best options.
Provide your customers with honest and authentic stories told by other customers. This way, when they hear a satisfied customer talk about your product, they will be more comfortable buying it. You can publish those stories in different formats. Blog posts and videos are the most popular ones. Of course, you will have to find someone to share their story. You should know that this won't be simple and from time to time you will have to sweeten the deal. Trust us, it will pay off.
Video Marketing On YouTube
Other than social media, YouTube is probably the best network for you to promote your product. The best thing about YouTube is that it allows you to visually present your product and your company's service. You can make commercials, short instructional videos, or even post interviews with satisfied customers.
This kind of visual content will help your potential customers to familiarize themselves with your product. This is very important, especially for those untrustworthy customers who need a little bit more convincing. You can make your videos entertaining and you can show viewers how to use your product properly. The videos don't always have to be about the product or service you are offering. You can talk about interesting things from your industry. This is a good way to engage your viewers and attract more audience.
You can also invite experts from your niche to share their insights. Your viewers would definitely want to hear from someone who has a good reputation in your line of work. You can achieve this by utilizing video marketing.
Podcast
As you probably know, podcasts are rather popular today. Therefore, it's only logical to use this opportunity to promote your company and yourself. Even though podcasts may seem like a simple media form, creating one is not a simple task. Especially if you are not in the entertainment business. You have to find equipment and connections in the media, and that's not a simple and easy thing to do.
This is why, if you can't create your own podcast, it's better to be a guest on someone else's. Being a guest on a popular podcast can help your website a lot. You can show the viewers your product, but you can also talk about your niche. If your performance is entertaining and engaging enough, you will definitely reach a wider audience. This will boost your visits, organic traffic, and conversion rates.
How is this possible?
Well, the host will display your name, the name of your company, and your website address. Therefore, if you are compelling enough, the viewers will use this information to find you online. It's a very simple, but effective way to promote yourself.
Mobile Optimization
Desktop computers and laptops are still the two main options in workplaces and offices, but most users browse the web on their smartphones and tablets. It's safe to say that we have seen a transition from big to small screens when it comes to devices that have internet access. This is exactly why you must make your website mobile-friendly.
When people are not working, they are using their smartphones and tablets. They even watch movies and TV shows on those devices. This just goes to show that, when they are trying to Google something, they are most likely using the devices we mentioned. What does this mean for your website?
Well, let's put it this way. If a person comes across your ad, sees your product in a YouTube video, or hears about it on a podcast, they will probably want to Google it and find out more about it. This is a good thing for you, no question about it. However, if a person Googles your website on their smartphone and your site takes too long to load, they will lose interest. This is an unfortunate way to lose a customer, for sure.
In order to prevent this from happening, make sure your website is optimized for mobile devices. It's an investment you simply must make. If you don't have employees who can do this, try your best to hire someone for this job.
Also, make sure your links to social media accounts are clickable and visible. This is very important for users, especially younger ones. Considering the fact that people are spending a lot of their time staring at screens, make sure your web design is easy on the eye. Your visitors will appreciate this detail, trust us.
It doesn't matter what line of work you are in, you won't get far without a good digital marketing strategy. The long-term strategies we talked about today will help you to get a return on investment, but only after a certain amount of time has passed. Therefore, make sure to be patient and believe in your cause. This is the only way you can make it in this market.