6 Websites to Search for Free e-books on the Web
A lot of free ebook sites are present out there and you can find almost any book you want online. So here is a list of 6 best ebook sites, that every book lover must check out.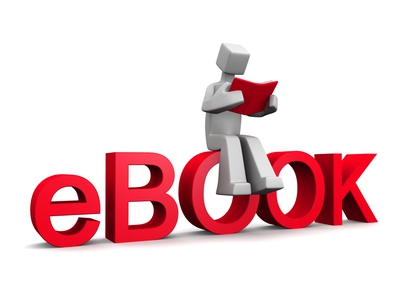 You may like this : jQuery ebook, ebooks for developers etc
1. Ebook Search Engines
Well where do you start your ebook search from? From Ebook Search Engines of course! They are search engines similar to Google but for PDF files only. All you have to do is to type the title of the document or book name and then click the search button. Then simply look for your book in the search results and click on the download link. Voila! You have downloaded your ebook.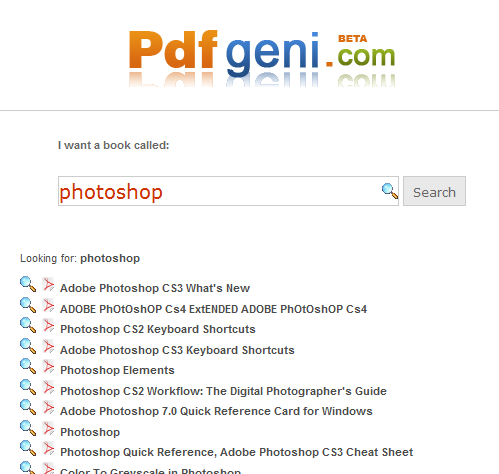 Best Ebook Search Engines:
www.pdfgeni.com
www.pdf-search-engine.com
www.data-sheet.net
2. Scribd.com
Well in simple words, Scribd is the Youtube for documents. Users can upload whatever text documents they want and then share them with other users easily.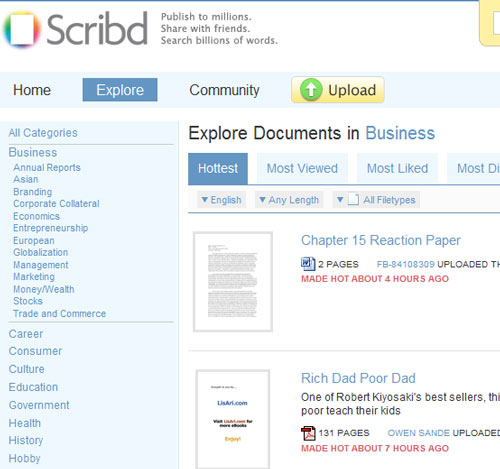 A lot of ebooks can be found here but you have to know what to look for. For example search for George Orwell, Leo Tolstoi, etc.
Like Youtube has copyrighted videos, it has copyrighted ebooks, so you can find many of them on Scribd. Scribd is also a great resource for free document templates.
PG boasts the biggest collection of public domain books. Many books are out of copyright and can be used for any purpose. Books from great authors like Dickens, Joyce, Shakespeare, Mark Twain, Anton Chekov and Edgar Allan Poe are in this category.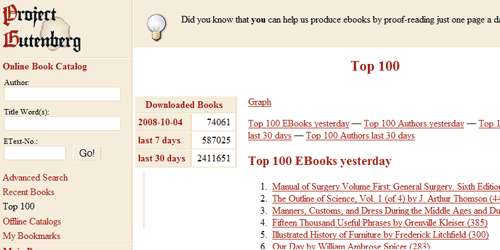 It is one of the most popular and oldest free ebooks site out there and has more than 20,000 books. Check out their Top 100 page if you don't know where to start from.
4. Free Ebooks For Your iPod, PDA, Smartphone, Blackberry etc.
If you are one of those people who want ebooks on their portabe device, then you should definitely check out these websites:
For iPhone users: There is a site named TextOnPhne which has more than 30,000 free books and also has its own ebook reader app. Check out the demo video given here.
5. Free Tech Ebooks
If you want to get free tech books from computer science, engineering and mathematics books to programming and web development books then you should definitely check out these websites given below:
www.freecomputerbooks.com
www.freetechbooks.com
www.onlinecomputerbooks.com
6. DailyLit
This website is a bit different. It delivers a small excerpt from the book of your choice to your email everyday, till the book finishes. It takes about 3-5 minutes to read each excerpt, and if you want to read more you can always request a next excerpt with a click of a button.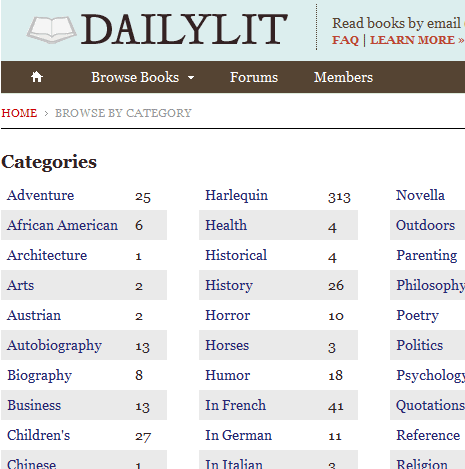 Which ebooks website do you use? Share them with us in comments.