How Do VoIP Resellers Work?
VoIP resellers are third-party businesses that sell white label VoIP services to consumers on behalf of other VoIP providers. In many cases, VoIP resellers act as an intermediary between the client and the VoIP provider, providing the needed assistance and billing services. Some VoIP resellers also provide their own branded VoIP services, which they may resell to customers on behalf of other VoIP providers. In either case, the ultimate goal of the reseller is to provide a cost-efficient and reliable VoIP solution that meets the demands of the consumer.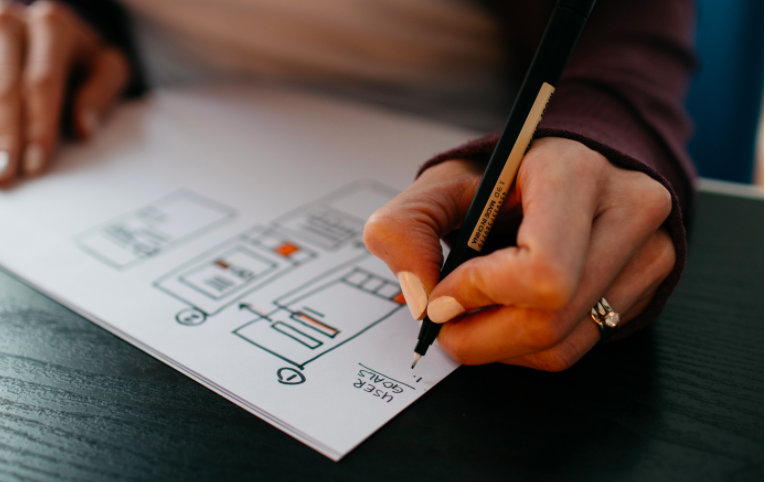 If you're interested in becoming a VoIP reseller, there are a few things you need to know. First, what exactly is VoIP? VoIP, or Voice over Internet Protocol, is a way to make phone calls using the internet instead of a typical phone line. This only implies that you have the ability to conduct calls anywhere there is an internet connection, including on your computer, smartphone, or tablet. And because VoIP uses the internet, it's often cheaper than the so-called legacy phone service. That's why a significant number of businesses across the world are making the switch to VoIP.
Now that you're already aware of what VoIP is, you might be asking now how you can be a reseller? The first step is to find a VoIP provider that offers reselling plans. Once you've found a provider you're happy with, sign up for an account and purchase some minutes. Once you have minutes in your account, then you may begin selling them to your customers. You can set your own prices and sell as many or as few minutes as you want. And because VoIP is so easy to use, there's no need for customers to invest in new hardware or software; they can use their existing computers and phones. That is what makes becoming a VoIP reseller a viable way to get started in the business.
How to Become a VoIP Reseller
Becoming a VoIP reseller is a smart way to enter the telecommunications industry with minimal investment. But how does it work? In a nutshell, VoIP resellers purchase service from a wholesale provider at a discounted rate and then sell it to their customers at a markup. Of course, there's a bit more to it than that. Here's a closer look at how VoIP resellers work:
First, you'll need to find a wholesale VoIP provider that proposes reseller plans. Once you've signed up for a reseller account, you'll be able to access the provider's online portal. This is where you'll manage your account and service offerings. Next, you'll need to set your prices and create marketing materials. Once you've done that, you're ready to start signing up customers!
Of course, becoming a successful VoIP reseller takes more than just setting up an account with a wholesale provider. You'll need to invest time in learning about the VoIP industry and keeping up with changes in technology. But if you're willing to put in the work, becoming a VoIP reseller can be a lucrative way to start your own telecom business.
What are the requirements to become a VoIP Reseller?
These are the steps you will need to take.
1. Fully grasp VoIP
Extensive technical knowledge is not required to market VoIP phone systems. However, it is crucial that you and your staff have a comprehensive understanding of VoIP and are familiar with its terminology, capabilities, and acronyms. This will make it easier for you to organize your customer service.
Two types of VoIP services are available for sale:
a) Reselling Hosted PBX System: When reselling a hosted PBX system, you provide your client with an entire phone system. The client is not necessarily required to have a Private Branch Exchange (PBX) on-site; instead, they can use a fully-featured, web-manageable cloud/hosted phone system.
b) Reselling SIP Trunk Service: SIP Trunk services are sold to businesses that have on-premises PBX systems that require phone numbers to be provisioned by a SIP Trunk Provider. You must be aware of their PBX and ensure that it is compatible with your service provider.
2. Selecting the ideal VoIP service provider
There are a lot of VoIP service providers on the market. But before you approach them, you must conduct some research.
a) Do you understand the market you want to serve and its needs?
b) Perform preliminary financial analysis to determine how much you should pay your service provider while still profiting.
Now that you understand the project's scope and finances, you may begin communicating with service providers. Compare what you are receiving with how you can fulfill your client while still making a profit. We propose that you consider the following:
A white label system lets you manage your clients, sell to them, help them, and bill them.
Your provider's network should be reliable, scalable, and flexible.
When using SIP Trunk services, make sure that the SIP Trunk is compatible with a wide range of IP PBX and phone systems.
For Hosted PBX, examine the phone system features to which you have access and ensure that you have everything necessary for your clients.
3. Setting goals that are attainable
Observe your surroundings and you will notice that opportunities are abundant and potential is vast. However, if you do not channel your efforts in the proper direction, they will be in vain. We suggest that you start by making a plan for how to scale your efforts by focusing on clients in a certain geographic area or industry.
Geographic targeting: Start with your local city. This allows you to gain the benefits of meeting your client in person. As your confidence grows, begin expanding to neighboring cities, then counties then state, etc.
Targeting by Industry: If you choose to target a certain industry, you will learn about its requirements. Features that are relevant to that industry, who the competitors are, and what communication tools can give your clients an edge.
4. Start promoting and selling
Once you've successfully registered with a VoIP service provider that fulfills your requirements, you can start constructing your brand. Begin your advertising campaign and sell your VoIP phone services utilizing your brand.
Final words
As a VoIP reseller, you have the opportunity to provide businesses with cutting-edge communications solutions that can help them save money and improve efficiency. However, with so many businesses migrating their communications to the cloud, it can be tough to stand out from the competition. That's why it's imperative to narrow your target market and focus on cultivating a core clientele. By providing your services on a local or regional scale, you can build up a strong reputation and establish yourself as an expert in your field. Once you've gained a solid footing in your chosen market, you can then begin to expand your operations and reach a wider audience. If you take the time to focus on quality instead of quantity, you can make sure your business will be successful for a long time.
BetaCompany provides various virtual telephony services for more than 90 countries across the globe. If you want to become a successful VoIP reseller, we encourage you to partner with us. Rest assured that your VoIP reselling business is heading in the right way.