The 30 Fresh FireFox Themes Worth Checking Out
Monotony is never a favorable option. And when it comes down to customizing your favortie PC tools, its simply no exception. Below are 30 of the hottest and in-demand FireFox theme that are certainly going to blow away your mind with some specially attractive color patterns, icons and designs. Check these artistic masterpieces and opt for the one that best suits your taste and preference.
1. Oskar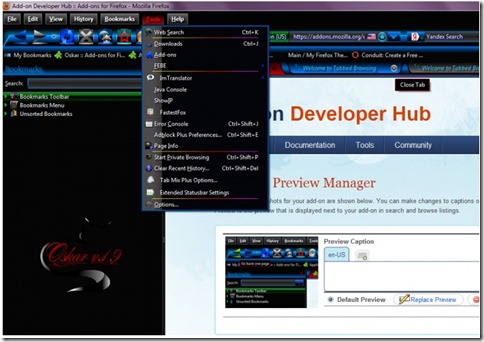 An eye-catching animated theme for FireFox that comes with blend of dark shades. Best suited to desktops with a murky and appealing look. Tested successfully with Firefox 3.0 – 3.7a5pre. Highly acclaimed among addicted theme-manaics.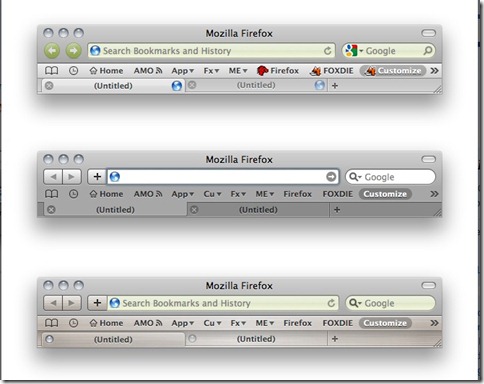 A mac-inspired smooth-looking FireFox theme full of finesse and calm look. Works well with FireFox 3.6
3. Black Steel

As the name suggests, this glossy FireFox theme is a perfect illustration of the mix of lustrous spectacle with state-of-the art solid design aimed at those who like a strong yet serene working interface.
4. Aeon Colors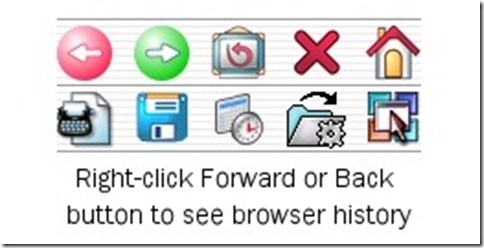 Aeon colors is a colorful theme for fun loving and jolly people. This effort has to be appreciated by gals and ebullient-natured alike although guys are also likely to have their fair share of interest in it. Supported on Firefox 3.6a1pre – 3.6.*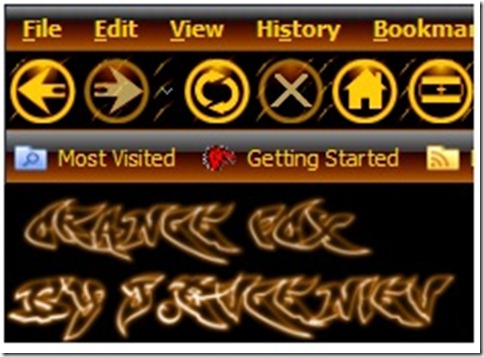 Nice, bright and attractive FireFox theme with a burning glow feel that can attract any eye. Available in as many as 6 other equally striking color schemes to meet your retina's exact needs.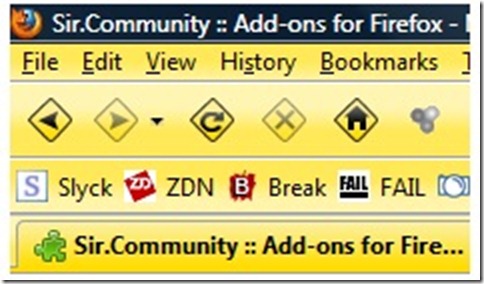 Designed specifically for Sir.community, this bright and attractive FireFox theme holds its own for those who love perky and shady colors. From the outset, this one seems to have inspired by the yellow page…….. I bet you agree!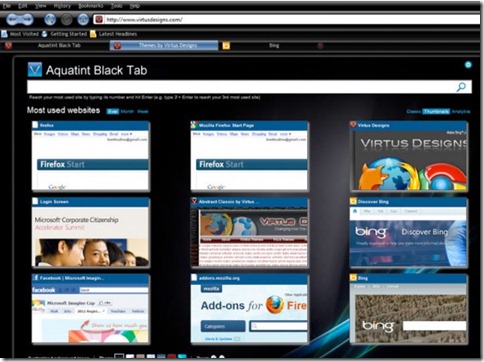 From the deep dark Oceans, comes this Firefox theme inspired by a watery-style graphics that is surely going to sink you in. With a glossy black toolbar and a new king tab, Aquantit Black is ever so appealing to the eyes.
8. Ecology

Ecology clearly adds life to your FireFox theme. This theme is best known to work well with Firefox 3.0 – 4.0.* For those who want to feel color-rich, Ecology beckons to be owned!

ScribbliesKids a FireFox theme made to keep your toddler busy looking at the eye-catching and vibrant icons and shapes while you are busy surfing internet. So while you respond to your boss's e-mail, be rest assured that your infant gets a taste of web world too (atleast graphically)!
10. Flaminglow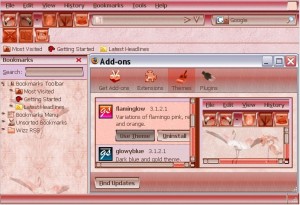 Flaminglow is yet another flamboyant but very colorful sapphire-colored theme for Firefox that is surely going to attract of eveyone. This good-looking theme has been tested across various top-rated platforms.
11. Arctic Glow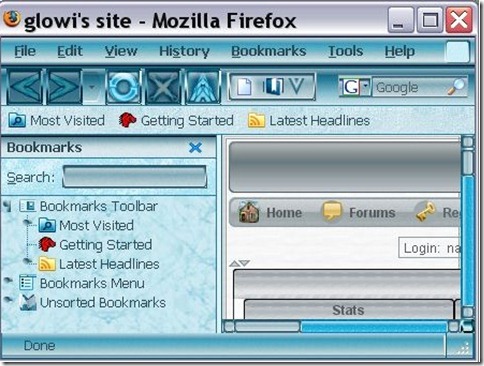 From the freezy ice-berg's of Arctic comes this lustrous and frozen Firefox theme that adds an icy cool look to your web-browser. Time to CHILL out with Arctic Glow Theme.
12. Chromifox Basic

With Chromifox Basic, its time to disguise your FireFox into the colors of famous foil of Google Chrome. Right from the navigation menu, to the refresh button and even the tab bar, the designer hasn't missed a trick to give it a close-to-reality look of Chrome.
13. NativeXP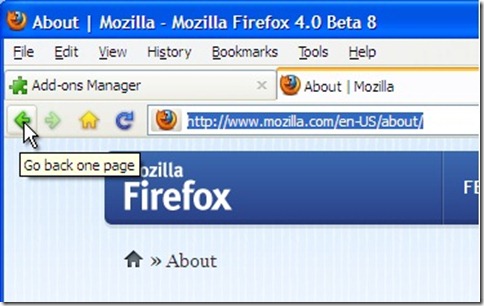 Although Microsoft has forced its users to step up a level and advance to Window7, NativeXP gives the most nostalgic of Windows XP users to revisit the good old days of their belove operating system, especially the ever-so-ignored but yet persistent Internet Explorer is not missed anymore with NativeXP theme.
14. AzertyIII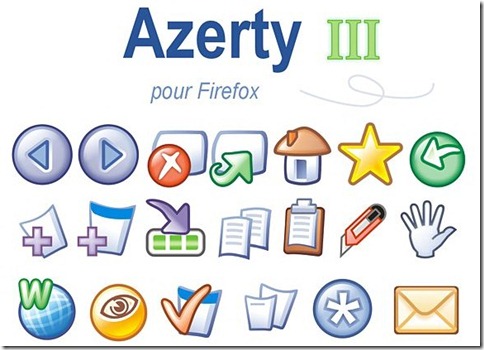 AzertyIII theme for FireFox comes with perky and well-rounded icons and buttons that is specifically designed to complement ThunderBird Ad-Ons especially Azrty Mail. Supported on Firefox 3.0b5 – 3.5.*
15. Vista Red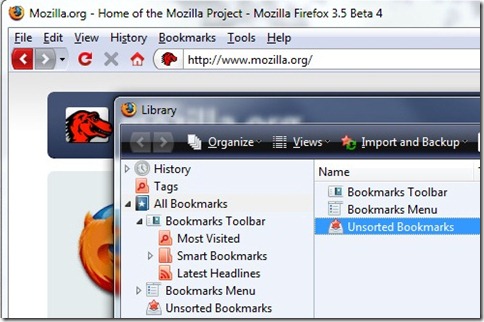 With Vista Red, its time to give your FireFox a ruby accent. Vista Red is a fine mixture of Windows Vista and XP Strata Themes for Firefox 3.0 and that too in bloody red shade.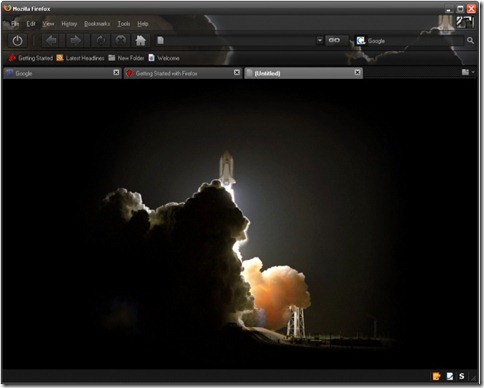 Argualby the best and most downloaded FireFox theme that comes wrapped in the sheer obscurity of mid-night. This theme works well with Firefox 3.6 – 3.6.* and gives you an option of choosing from various NASA toolbar images that can be customized according to your wish.
17. Gnome Human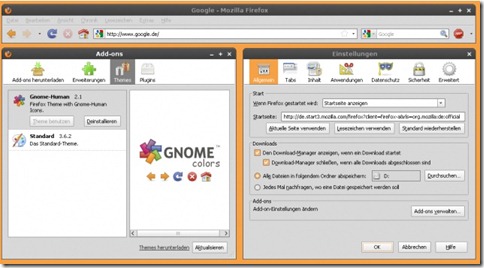 The recently updated version of Gnome Human has some breath-taking innovative features to offer such as AdBlock Plus, DownThemAll, UpdateScanner, Video Download Helper, lget and  Upload Capture.
18. Minty Green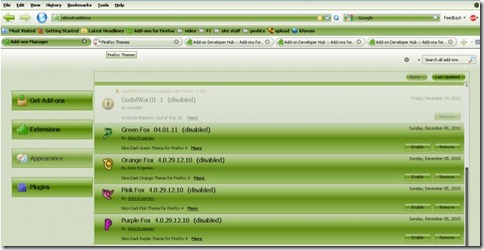 Minty Green has a perfect blend of menthol-green and a bright white in its shade. With wide-open icons and buttons, this ice cool theme is going to sweep you off your feet. Minty Green works perfect with Firefox 4.0b7 – 4.0.* and is already heading the top of the charts.
19. Orbital For Mozilla Firebird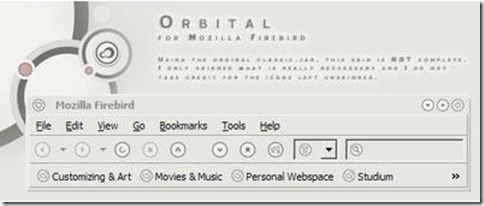 A little bit unusual for a theme but still worth having a try, Orbital theme has got trifling embedded buttons all dipped into a fine gray accent.

Meow! Let your kitty love show up on even the browser window of your computer with Red Cats Firefox theme. Its time to fox the Mozilla thing by converting it to Fire'cat' and transform the web-browser into a true pussy flavor. Truly vibrant and cool-looking buttons and styles lie at the very heart of this interesting theme.
21. QSQ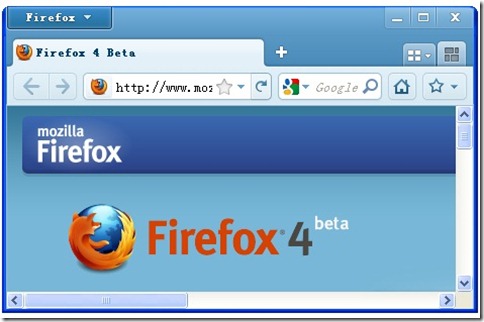 QSQ is among the latest of the eye-catching attractions of the FireFox themes. With a cool blue look and a composed feel to the entire theme, QSQ is termed by many as the "Best FireFox Theme available right now".
22. Purple Fox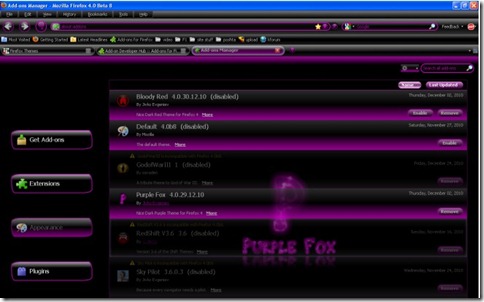 Have a look at this for a theme! For those who love to have maximum working space with the compactest of the icons and buttons, Purple Fox is the right choice. There won't be a better glowing theme with superb shade of purple anywhere on the web.
23. Strata Reloaded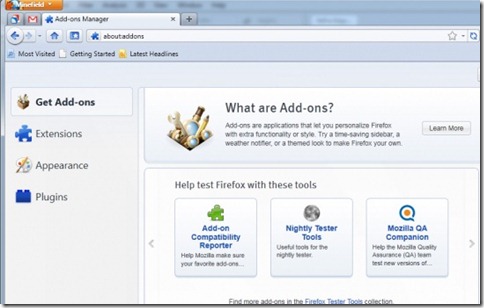 Strata Reloaded is the continuation of the popular Strata series that has had plenty of success in the past when it comes to themes designing. Strata Reloaded is no exception. This theme is multi-Supported and adds hover effects, new icons, redesigned dialogue windows and more to Firefox's Strata theme.
24. New Wave

New Wave is a strong-looking dynamic Firefox theme that has the popular GTK theme integrated into Firefox version. Works fine with Firefox 3.0 – 3.7a5pre version.
25. NY Yankees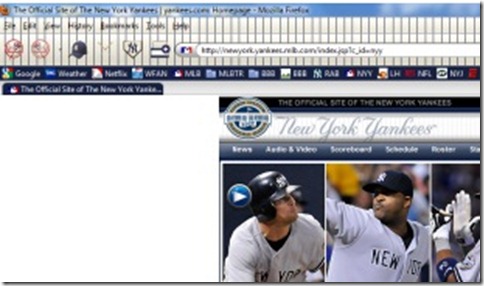 Get into the Yankee groove with this Firefox theme based on the famous baseball team New York Yankees. Homeplate, the Yankee cap, team logo, bats and even the othodox pinstripes…… You can't help cheering your team while surfing web.
26. Simple Green

Simple Dreen is a refreshingly nice looking FireFox theme designed by a subtle infusion of Netscape web browser with the icons resembling those of Thunderbird. Green is the theme's call although a sapphire version would be equally welcome.
27. iFox Metal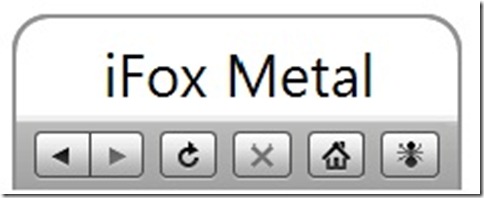 iFox seems to have been inspired by Apple masterpiece iPhone with solid looking yet ably attractive icons and buttons. The whole theme has a steely feel to it that brings a sense of solidity to your web browser. iFox Metal is a fast growing popular theme that is supported well on Firefox 3.0b5 – 3.5.*
28. Office Black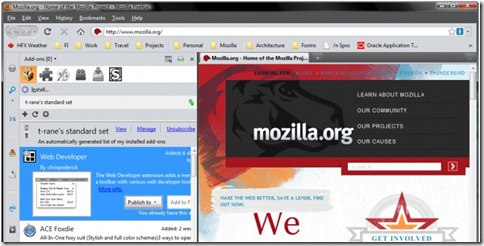 A well-designed and colorful theme for everyone, with a relatively new style. With latest release of Office Black theme, you'll never feel away from your favorite Office environment. Be rest assured to be working in Office while checking surfing through websites or scrolling through your FaceBook contacts.
29. Charamel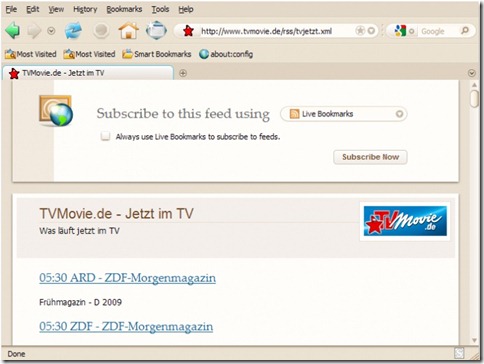 Charamel means simplicity personified. A wonderful blend of glossy buttons all very well placed in a wide-spaced toolbar. This FireFox theme is surely worth a try. With recent updated add-ons and extensions, Charamel offers you a truly roller-coaster web surfing experience.
30. Revelation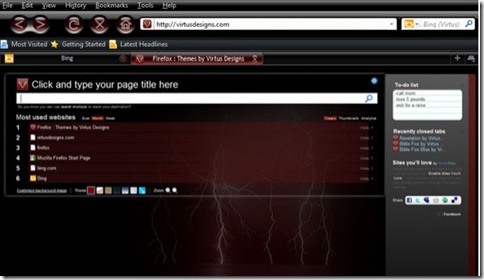 As the name suggests, this Firefox theme has a unique revelation written all over it. Smart, compact and sharp-edged buttons with a very light-mood color scheme on top of it makes this theme a desirable commodity.
Before continuing reading this post did you already join our Twitter and subscribe to our RSS feed? If not, rush and join us now to receive updates of new posts and free inspiration.