Outsourcing Your Web Design Can Be Beneficial to Your Business, Here's Why
Technology is ever-evolving, which means that entrepreneurs and business owners need to be consistent with branding their website according to the current feature-filled trends. After all, websites are one of the main essences that can help your business thrive. However, to do that, you must have someone skilled to take over the whole process. Luckily, you do not need to have your own website development team. In fact, these days numerous businesses are taking advantage of outsourcing talented people to do their tasks.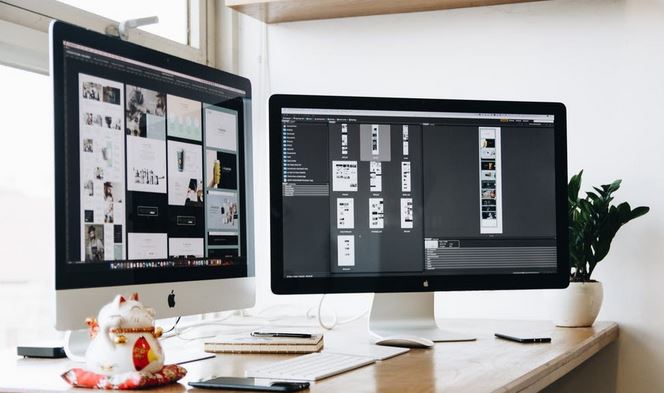 For startups, this is a good choice as not anyone can have a team of fully-skilled candidates as soon as they start. Before we look at the benefits of outsourcing your web design, Let us look at what things you can outsource:
What Can You Outsource?
For many businesses, outsourcing is a prompt, cost-effective, and scalable solution. Tasks that can be outsourced include website development and maintenance, remote diagnostics and adding new features. Other tasks can include security monitoring, usage of new technologies or database development. In many ways, outsourcing IT-related tasks can be beneficial. Here are the reasons why companies should outsource:
What are the Benefits?
It Saves Time
It is well-known that managing a website can be very time-consuming; especially if there are other deadlines that you need to make. By outsourcing, you will have less burden and do not have to juggle multiple tasks. Moreover, you do not have to stay up nights trying to complete that business proposal. Your online workers can do it for you.
When you partner with a software developer, you do not have to spend money on training in-house employees. Instead, you will use trusted experts for your website and even make a team of these experts. Meanwhile, the in-house team can focus on tackling other important issues that can help your business thrive more. Which is why outsourcing can save your business time.
It is Cost-Effective
For businesses, the best thing that can happen is finding cost-effective solutions that can simultaneously help their business thrive. Compared to in-house employees, outsourcing a team can be more cost-effective. Mainly because for an in-house team, you might have to pay for a training session and provide them with paid tools. However, when you outsource a team for the same task, you will not have to spend money on training them or purchasing any software.
Get Access to Talent from Across the Globe
One of the best reasons for outsourcing is that it allows businesses to connect to professionals from around the globe. These experts can offer more interesting and diverse ways to brand your website for the better. None of what your competitor will ever think about.
Staff Flexibility
It is easier to scale your website with outsourced development. One of the reasons why is, when you have an idea that needs to be developed, you first try to carefully work it out. You may collect customer feedback forms and scale the length and resources needed to make a project happen. All of which requires a whole new team of designers, developers and project managers. This is why it is always best to let the online experts handle your work within days.
Your in-house team can take a lot of time to complete the same task, as a new project will require recruitment, training sessions and introductions. All of which can be easily avoided through outsourcing.
Working Around the Clock
It is not only your in-house employees that can help your business to thrive. In fact, online freelancers have years of expert experience in the field of your project. This means that you can increase your business' efficiency by having your workers work around the clock.
Since professionals can be located in any country of the world, it is beneficial to pick experts from the opposite time zone as you. You can use this time zone difference as an advantage by allowing them to work during the hours when your employees are off work.
Contrary to the belief, it is actually a great idea to enhance the company's profitability margin.  In short, while your in-house workers will work during the day, your freelancers can take over during the night. This will provide an uninterrupted workflow in your company.
Outsourcing work can be a great option for small or big businesses as this method is not only time saving but also cost-effective. For better profitability, companies shouldn't be afraid to outsource some work to online workers. This way, they might even be surprised by how much they could gain from this decision.