16 Beautiful Minimal WordPress Themes
Searching the right minimal WordPress theme for your blog or website and even for client's sites is not an easy task. You might know about the huge availability across the web. Before finding the right theme, you have some exact things in mind for your website you may search that it's hard to locate a theme that would be perfect match. In this situation time is money and you may be favorable to start with a minimal theme or a framework theme and customize it through the use of a child theme to meet your needs.
In this WordPress themes collection, we have collected 16 beautiful and worthy minimal WordPress themes.
Gridlocked is a grid-based, post-format supporting, layout-shuffling, minimalistic theme for creatives. It is both a classic portfolio for showcasing your work and a modern tumblr-style blogging system.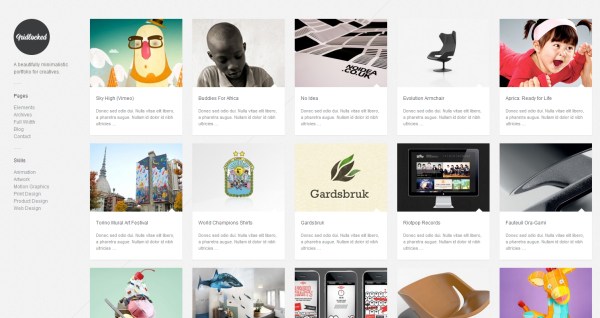 Classica is a beautifully minimalistic portfolio theme, free from gimmick and trend, making your talent the focal point of your portfolio – the way it should be.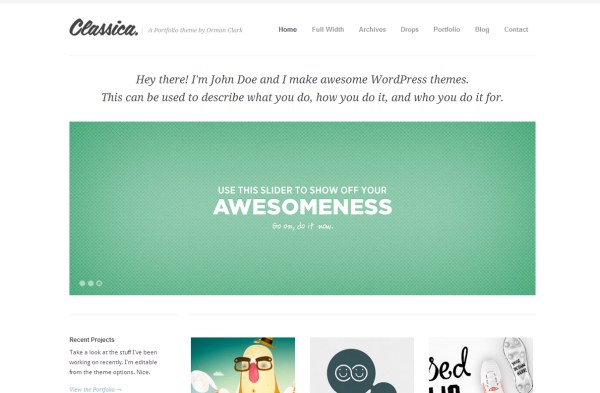 Good Space Good Space is a WordPress theme especially for creative agency. It's very clean, minimal with modern design. This theme is also has a responsive ability.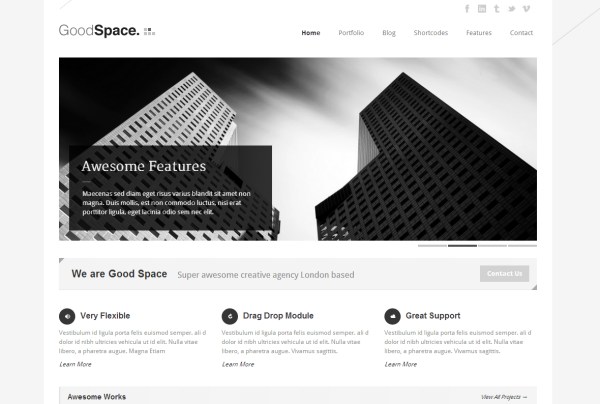 Aware is an interactive, responsive portfolio theme perfect for freelancers, web designers, photographers and videographers alike. Its user interactive interface delightfully enhances your most loved portfolio pieces.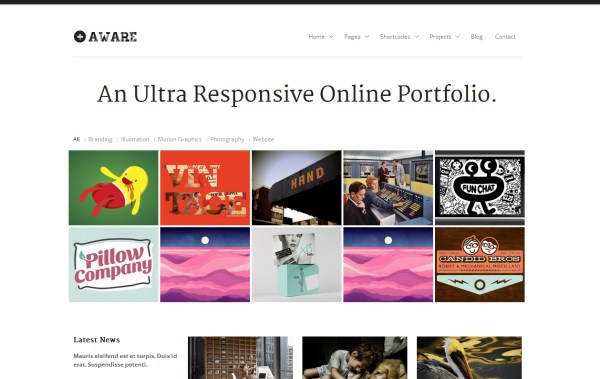 Purity is a Clean, Minimal and Responsive WordPress Theme with a 'BOLD' feel that can be easily used as a personal portfolio or a business website. With an Extensive Documentation and a Demo Content it's a matter of minutes to set your page up.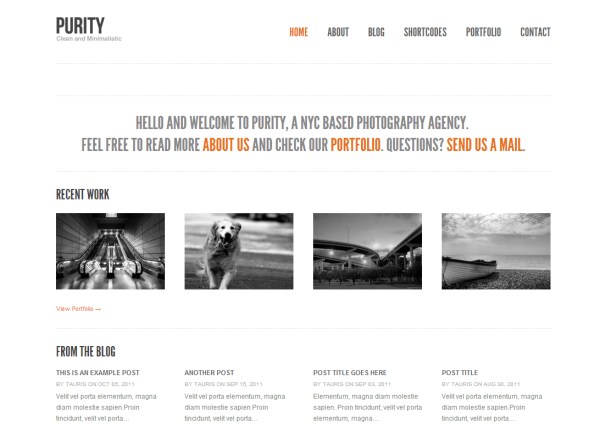 Garnish is a clean-cut, straight to the point, simple to use portfolio theme. The uncluttered, one-page, ajax-powered portfolio is perfect for placing your most important work directly in front of your potential clients.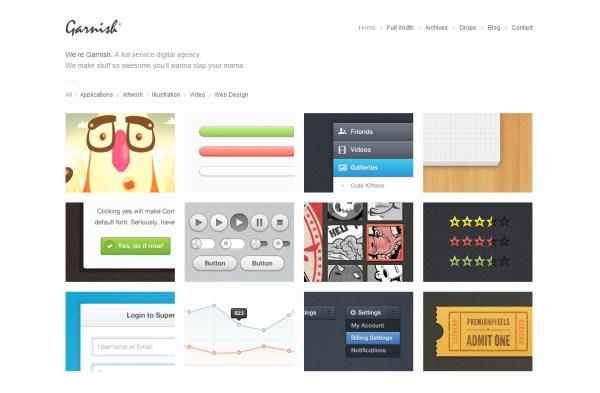 TheCotten themes consists of unlimited skins, powerful admin, easy customization and 3 featured sliders.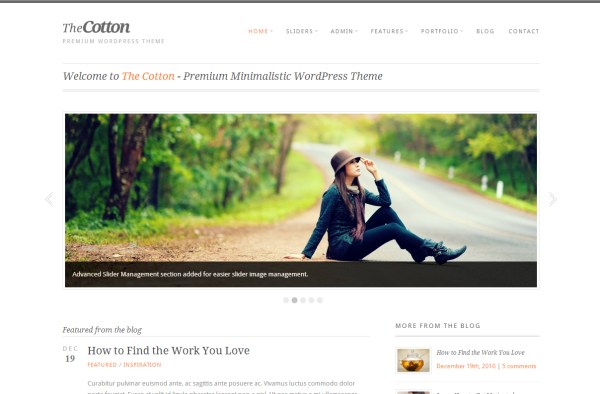 Artiste is an "all-about-the-work" WordPress portfolio theme for the professional creative. It's clean yet functional, and concentrates on showcasing your work to potential clients and employers with little distraction. Go get hired more.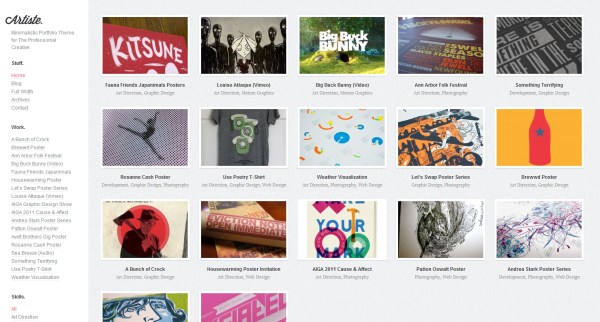 Sideshow is a funktastic portfolio theme for the artsy fartsy with a built-in Tumblr style blogging system. It's simple, to the point, and does little to distract viewers away from your work but everything to showcase it – exactly how a portfolio should function.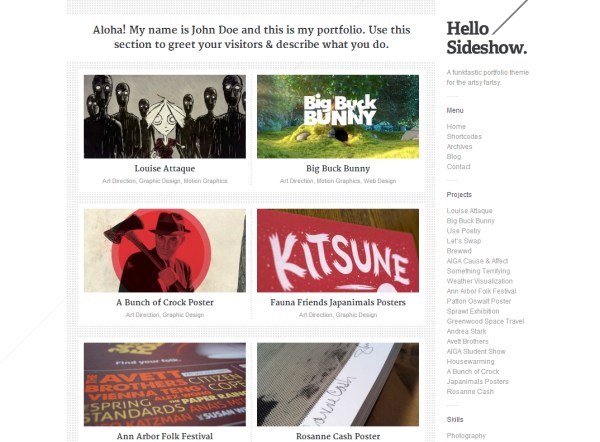 Spacing is a Minimalistc and Bold Responsive WordPress Theme. It may be used both as a personal and agency portfolio and a business website.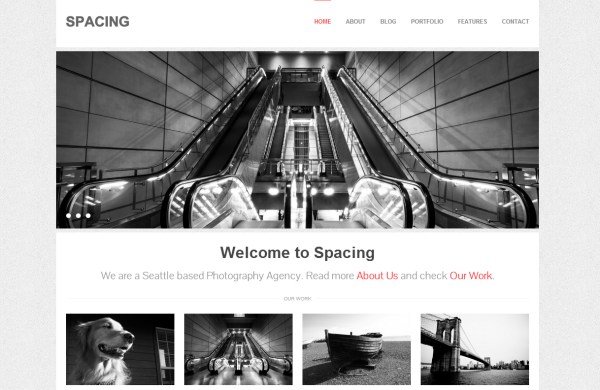 Skyfashion is a project for everyone who likes minimalism and clarity. It will perfectly work out as a corporate website but also as a portfolio.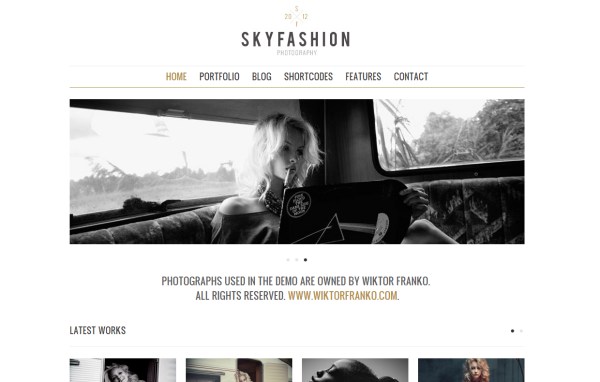 Lucid is a sleek and modern magazine theme that does a great job displaying tons of content while at the same time avoiding the feeling of clutter. Clean design elements and a strict grid give the theme an organized layout that is a pleasure to read. Lucid is also fully responsive, meaning that the design will adapt to mobile phones and tablets for a more intuitive browsing experience.
Flexible is a sleek and minimal portfolio theme packed full of some awesome features. The theme puts your work first, keeping the design elements to a minimum while still maintaining a definitive modern style. With its filterable, ajax-powered multi-media gallery, Flexible is perhaps our most feature-rich gallery theme yet.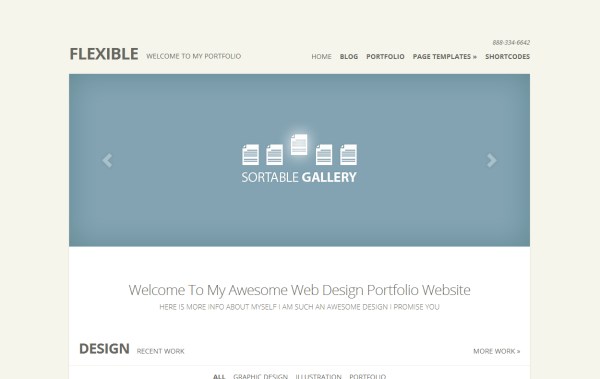 Evolution is our first fully responsive design. What makes the theme so special is its ability to adapt to various screen sizes. Evolution come with 4 distinct layouts, each meant to improve your user's experience when browsing on mobile phones and tablets.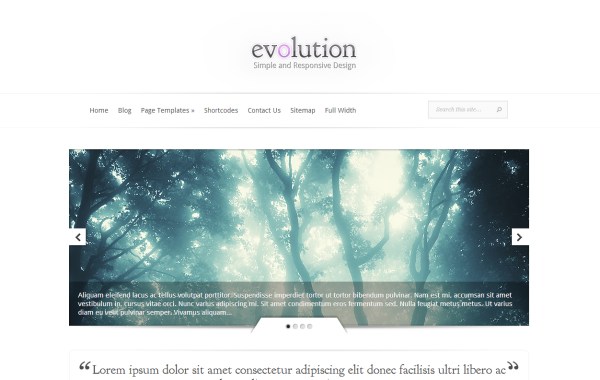 Modest is a truly elegant and simple design that doesn't sacrifice character or style. With this theme I really wanted to strip down all extraneous detail and give people some lightweight and pure. It was hard to resist my natural instict to add additional design elements, but I think this exercise in restraint has yielded a theme that will serve many people well.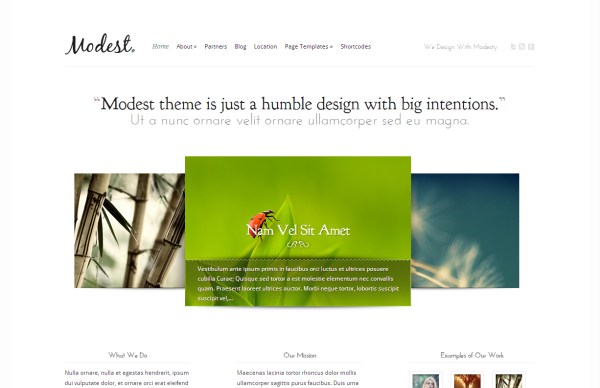 Minimal is a great theme for those who want to give their blog a truly simple and elegant feel without sacrificing any of the advanced features you have come to expect from ElegantThemes. The colors are easy on the eye, and the overall minimalist approach to the design makes for a relaxing and userfriendly experience for your visitors.