Invoicing Software: Making Accounting and Invoicing Easy
Any company in the business world needs proper financial and accounting plans. Your billing and payroll processes might fall apart without having a proper system in place. Having professional accountants that know what they're doing is great, but you also need special software that can increase your productivity and minimize any mistakes. Having templates can save you such a hassle too. So here's a list of reasons why you need a software program with good templates to make accounting and invoicing easy for you.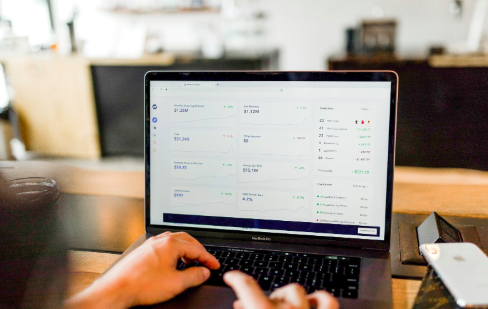 You Can Track Every Invoice and Transaction
It's always nice to have the tools and means of tracking your invoices and all of your transactions. Every business goes through audits annually, so having everything easily accessible can make the whole ordeal go smoothly. It's also better for you when you want to make sure every aspect of your billing process goes well without any mistakes. When you have a template that is in place, it lowers the chances of amending any mistakes because you have already chosen one that suits your needs and works well with your business model. The tracking process takes time, but it should be a piece of cake when you use a software system that makes your accountant's life a lot easier. The system would track every expense and time stamp for every transaction effectively.
Increase Your Productivity
There is no doubt that increased productivity levels are essential for your company's success. You can achieve this by having a system that simplifies your procedures with templates and automation capabilities. Numerous accountants and creative professionals use FreshBooks to make the billing process painless and easy, having templates that allow you to create invoices immediately, so you can even get paid faster too. You will spend less time on outdated and unnecessary paperwork and focusing on doing every other aspect of your job effectively. This means more productivity levels, and your accountants can use the system to manage and monitor everything accordingly. With everything being automated through software and customizable templates, your accounting and invoicing procedures would be hassle-free.
It's Cost-Effective
You will be happy to know that a cost-effective system with templates that make your billing process easier can save you a lot of money, but it's not just because it's affordable compared to other billing methods. The system would have automation solutions, and the software can notify your accountants if any irregularities need to be changed quickly before it's too late. Minimizing any possible mistake means less money spent and less time wasted on fixing them. The benefits of the software's features and the templates that come with it are worth every penny spent on it because it will make your cash flow and other financial processes run smoothly.
It's Suitable for Any Industry
Every business needs an accountant and a billing system, but which system should you get for your type of industry? The good news is that these accounting and invoicing systems are customizable and can have templates ready for every industry in the business world. Whether you're in the law field, construction business, hotel work, retail, or even web design. You can rest assured knowing that you will have a special template that can be generated to fit your business and that the billing process won't be an issue. Your customers would get billed correctly and have the right information on their invoice, evading any mistakes that can halt the process and stall your payments. Every transaction would be invoiced and the customer or supplier would pay faster than you expect.
You Can Avoid Any Legal Disputes 
Numerous businesses can face legal disputes randomly and unexpectedly when it comes to invoicing. Having a system that allows you to generate and send the correct invoice with proper data written in it will protect your company from any fraudulent cases. You have solid proof that would negate the need for lawsuits or court hearings. Every invoice would have the right signature, timestamp, names, company logo, product type, and billing information. You would have proper records that prove the legitimacy of every transaction and sale, proving that your system is essential for preventing any possible legal disputes. Conflicts would be avoided, and you will have all the ironclad proof that shows that a mutual agreement had taken place between your company and whoever got billed by you.
Prevents Delays
Many businesses suffer delays when it comes to billing and invoices. In this case, your accounting department would go crazy because it disrupts your cash flow significantly. It's a big problem too if you rely on these payments to carry out the rest of your business activities. But if you have a system that makes everyone pay you on time, then the payment process can be over and done correctly. You won't waste time or worry about invoices still not reaching the recipients. You will get your money before due dates and rest assured that you're getting paid in full. This is all thanks to a proper invoicing system that streamlines and automates every aspect efficiently.
Preparing Proper Financial Reports
Every accountant needs to prepare financial reports every quarter. Some companies need a report within 45 days of the quarter's end and a report within 90 days of the end of the year. Accountants can rely on the system you have to ensure that every detail is accurate, using double-entry accounting tools that can help your accountants prepare clear and precise financial reports. You will have all the data needed for your income, balance sheets, journal entries, cost of goods sold, account charts, invoices, and a lot more thanks to your automated software system.
It's always great to utilize technology and software systems that help make your daily activities at work easier. Your financing, accounting, and invoicing duties need a user-friendly and customizable system that allows your employees to work much more efficiently and have better results. The growth of your business depends on a good invoicing and accounting system because managing your cash flow and transactions is an ongoing process that needs constant attention. You can achieve a lot with a decent software and template system.