HTML5 apps to enhance your marketing efforts
Over the past couple of years, HTML5 has become more and more prominent. For those of you who don't know, HTML is the code in which website are written. HTML5 is the latest iteration of it, and it offered some great improvements over the past versions. With more people accessing the internet through mobile devices, it has become essential that companies have an adequate way to reach that market. Some companies have chosen to develop their own apps for the different operating systems, while others have chosen to go with HTML5 apps. These apps make it easy for people to access their services via their mobile devices. Many companies are now using HTML5, and there are some great apps out there that can really help with your marketing efforts. In that vein, here are 5 HTML5 based apps that can help you to enhance your marketing efforts.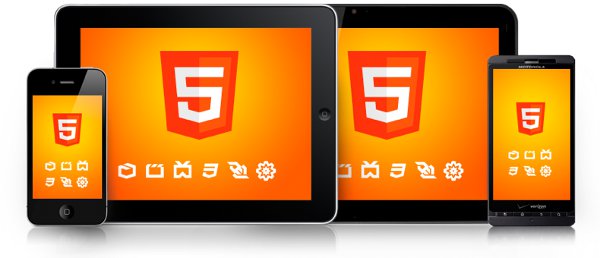 YouTube – Like many companies, YouTube offers both a mobile app and an HTML5 version of their site. There are several ways that you can use YouTube to market to your customers. First, you can create your own videos and share them with the world. Another option is to run ads on pre-existing videos, so that people will hear about your company when watching certain videos. Millions of people are on YouTube everyday, so getting your brand in front of them is a great marketing strategy.

Instagram – This service is similar to YouTube. Instead of sharing videos with people however, you will be sharing photos. You can post pictures of your products, events, or services, and let people know about them. This is another site will millions of people active on it, so it is a great tool for engaging with them.

Scoop.it – This HTML5 app is used to read all of your favorite blogs and news articles in one location. Users select which blogs, magazines, and newspapers that they like, and the content can be seen all through one site. If you have a blog with your website, you can promote it through Scoop.it. That way, when people are reading about their other interests, they will also be kept up to date about what is going on with your business.

Box – A good marketing campaign relies on communicating with your team. You need to share not only information, but documents as well. An HTML5 app called Box allows you to do just that. Box allows you to "Access, manage, and share your files securely from anywhere." There are a ton of tools included on this site, so if you are looking for a way to easily collaborate with the other members of your team, you should check out Box.
Twitter – Lastly, we have Twitter. Twitter is one of the largest social media sites out there, with billions of users. According to WebitMD, a local SEO company from Los Angeles, if you are a business in today's world, Twitter needs to be a part of your marketing campaign. While there is a mobile app to use Twitter, there is also an HTML5 one for users that don't have it. This means you can reach anyone, no matter what kind of device they are using. Using Twitter allows you to instantly connect with your customer base, to inform them about deals, new products, the latest news in your niche, and so much more.