IM-Creator: How to Build a HTML5 Website for Free?
A website is very important for those who want to embark on an online business. With a number of free website builder tools today, you can do it without incurring costs. Aside from being convenient, these tools will also make the process easier since they do not require professional skills or knowledge of PHP or HTML coding language. Once you identify the traffic that you wish to target, you must make a comprehensive research on the companies offering free website builder tools to find the right one that meets your needs. It is now easier to create a professional-looking website without using complex coding with the use of website builders, which provide free templates that you can choose from regardless of your field of expertise.
One of the best options that you can use if you need to build a simple site is IMcreator, the first website builder created with HTML5. Besides being free, you can choose from the 100 designer templates that they offer. These templates are so flexible that you can easily customize them for your needs. You can now have a professional-looking website that is modern and stylish as well because IMcreator does not play safe, but takes risks to explore where designers never tread before.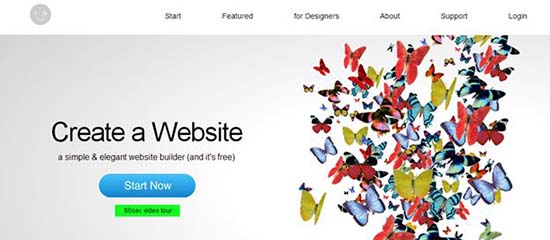 To build your own website, all you have to do is log in and sign up for a basic free account. Log in and then click the on-site building editor. If you need some information or have some questions, there is the help section to guide you. You can now choose from the 100 templates offered, which can be easily customized using the drag-and-drop editor with no programming required. New templates are also loaded each month with content that you can edit, delete, keep or replace if you want to. Since most of them are in 'almost done' condition, you can just insert your text, images, and videos and you are good to go.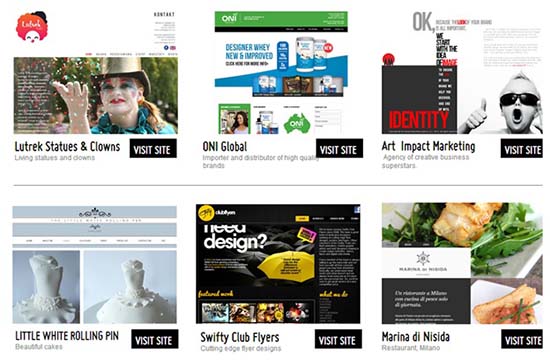 (featured websites that were built using IMcreator)
Check the contextual menu and click on the element that you want to edit, and whatever changes you will make will be automatically adapted to the existing design. Once you are done with all the customizations needed, you can now publish your brand new website to a new or existing domain. With IMcreator, building your own website is hassle-free as it helps you update, promote and maintain it well, once it became live.

The I-M basic free account allows you to have a free i-m.co sub-domain with 50Mb of web hosting services that will give you access to all the templates available. Premium accounts are also available for those who want to upgrade at a low price of $5.95 to $9.95 per month. The Premium accounts come with your very own domain name, customized email account and unlimited hosting, which is very competitive with companies offering website building services. For professional web developers and resellers that are working with multiple domains, there are also the Pro accounts. Need some mobile templates? IMcreator also offers IXM, a new mobile site creator, to help you get started.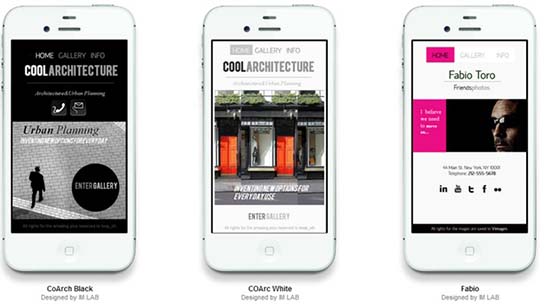 (Some of the mobile website templates on IMcreator).