Creating your First Blog for Your Business – 3 Invaluable Tips
A website is something that just about any company in any industry can benefit from. Where it used to be that websites were really only being created for large companies or online retailers, today it has become an integral part of staying competitive within your market space. With that said, businesses have also come to the realization that they need to do more than just offer a website for consumers and clients; they need to take things further and also create a blog.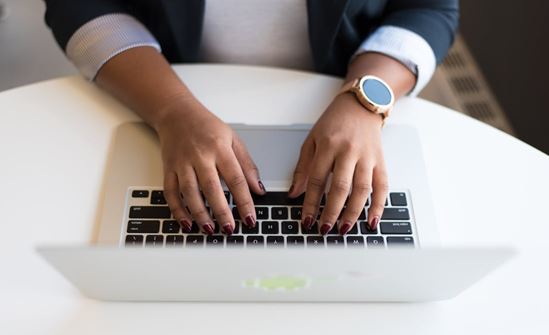 Blogs offer a way for companies to pass along information, tips, statistics, set themselves apart from the competition, carve out a niche for themselves, and create the image of being an industry expert. So, if you're thinking of creating your first blog for your business, here are three invaluable tips to use.
Choose a User-Friendly Blogging Platform
The first tip is to make sure you choose a user-friendly blogging platform that is ideal for beginners such as yourself. If you don't have experience in blogging and HTML coding, then you want to make the task as simple as possible.
While there are all kinds of platforms out there today, one of the most popular is WordPress. WordPress is not only designed to be user-friendly but it is free, contains a number of key features and tools, and makes publishing a blog incredibly easy. With that said, it certainly doesn't hurt to do a little advance research and find and discover who would benefit most from WordPress. This is a question that is answered by a blog posted on WP Blog Tips.
Your Blog Needs to Have a Purpose
Next, it's time to start thinking about the purpose of your blog. Each and every blog you publish needs to have a purpose, as well as useful content that is unique and that makes it worthwhile to share. Blogging just for the sake of blogging isn't going to be enough to attract readers and keep them coming back.
So, what are examples of a blog's purpose? Well, it could be to share product information, it could be a way to engage and connect with your readers, maybe you want to grow your following, or perhaps you want to start setting yourself up as an industry expert.
Always Keep Your Audience in Mind
The final tip is to always keep your audience in mind. This means you need to start by identifying who your audience is. Once that is done, you need to ask yourself what do they care about, what would be of relevance and interest to them, and how can you share that information in a way that is engaging and encourages them to click on your blog?
You're Well on Your Way to a Successful Blog
Each of these tips will help you to craft your blogging goals and game plan, which in turn will help to ensure that your blog is nothing short of a huge success. Just be sure to stay consistent in your efforts, and deliver fresh and unique content on a regular basis.