10 Great HTML5 Web Based Apps For Designers
HTML5 is a popular among developers and designer. It is a new web technology lead by Apple. It is weapon for designer in creating new innovative web based apps. There are many tools out there for designers and developers, but getting by free and good ones is not that easy. I tried to get 10 best web based html5 tools for all developers. Hope you will like it.
This is a HTML5 based app that works in all modern browsers, and you can dive in and start drawing on a blank canvas, all without Flash or any other plug-in. There are several brushes available to everyone, but to access the more advanced features, you'll need to create a DeviantArt account and log in.
*****
A threshold filter converts grayscale or color images into high contrast, black and white images. This threshold filter has been created with canvas.
*****
X-world is another interesting app for all. You can play yourself fun with your photos using X-world. You need to upload your picture and watch it transform into an awesome illustration.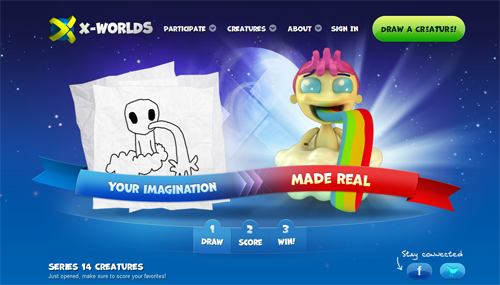 *****
CSSWarp is a tool for "warping" HTML text directly in the browser. It will apply text transforms to your CSS in a way that you will have in a circular shape or a random elliptical one. You do not need any single line to write in CSS and HTML.
*****
CSS3.0 Maker is purly for designer that gives experiment with CSS properties and generates automatically code for your stylesheet.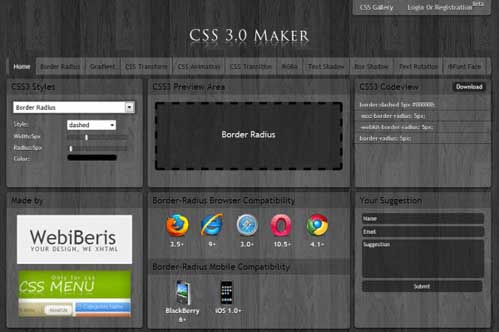 *****
It is a cool and interesting app for designer that based on HTML5. Designer can use the features online like Basic tools, layers, sketching tool and other features.
*****
Sketchpad by Mugtug is a Pixelmator-like application that has desktop-like tools, color selection, patterns, swatches and much more.
*****
it is a powerful free html5 based cloud image editor. This is a fully featured online image editor that allows you to create and save digital media. All content saved will be in PNG and XML format and stored in Google Documents.
*****
Body Browser is a detailed 3D model of the human body. This online web based app powered with WebGL. it is a 3D graphics API that can be run directly within the browser. It is used in all modern web browsers.
*****
VintageJS is a simple and free to use web service that adds a vintage effect to your digital images. You start by providing the site with an image stored on your computer; the upload progress is indicated by a bar on the site. After being uploaded, the image is displayed with effect controls underneath. These controls let you modify the darkness of edges, the lightness of the center, curves, screen layers, desaturation, and blurring.