Benefits of building WordPress websites
Nowadays, there are countless options that are available for absolutely all people that want to build a website. It is not at all difficult to find something that best suits a business and one of the really great opportunities that are available is using WordPress. This is practically a CMS system that is open-source and that can be utilized to create a website with ease and minimal effort.
If you take a look at basically all the sites that are run by professional designers, you will notice that WordPress is currently recommended by most specialists. It is easy to understand why that is when you take a look at the advantages associated with building WordPress websites. Here are the most important ones that can be mentioned and that should be understood by everyone.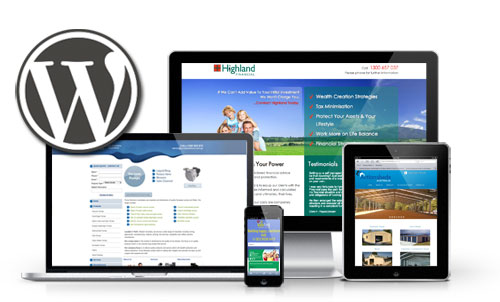 Minimum Design Knowledge Necessary
This is, most likely, the most important advantage that you have to remember. The platform was created in order to help those that do not know much about web development to gain a web presence. In the past we had to rely on the professional web developers because there was no other option that was available. Nowadays, this changed and we can take advantage of CMS systems like WordPress that make site design much easier and faster.
Complete Customization
The most important thing that you need to remember about creating a site is that you have to make it unique. While at first glance you will not be able to do that because of the use of themes and plugins, if you conduct a better research, you automatically notice that customization options are practically limitless. This means that you can truly make the site look exactly as you want it to look, which is not a possibility with most of the other CMS systems currently available.
Low Resource Use
One thing that can easily destroy a site is if it loads too slowly. WordPress stands out as one of the CMS systems that have the lowest system resource requirements on the market. This practically means that you can expect the site to load really fast if you know what you are doing. Modern sites do need to load as fast as possible or they would end up not being attractive for the visitors. Remember that you do want the site to load really fast as you just have a few seconds to catch the attention of the visitor.
Easy Management
Creating a modern site is not enough. It is necessary to keep publishing content and to refresh everything that is offered so that content remains relevant as time passes. That is not easy to do with the regular web design approach. WordPress includes a really easy-to-use management system that allows changes to be done in a really short period of time and with minimum technical knowledge. That practically means that you can easily have a site created and then manage it without worrying too much about how to do this. In just a few minutes you can alter a page or add a completely new one from scratch.