10 metro style wordpress themes
Ever since MicroSoft launched its Windows 8 platform, its metro style UI has inspired wordpress themes to be developed. People liked the metro design and wants their blogs or websites to have a similar appearance.  <!–more–>The central characteristics of metro style wordpress themes is their 'block' designs. Each block can represent a category or a section of the blog and is identified through the different colors that each block will have. It is an interesting UI innovative and I am not surprised that most folks are loving such a change in their interface.
If you are a fan of such a design, here are 10 metro inspired wordpress themes that you can consider:
---
10 metro UI wordpress themes
Nemo metro wordpress theme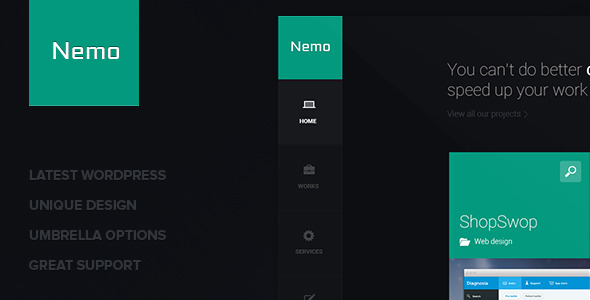 Nemo is metro inspired responsive wordpress themes. Yesterday, we covered a list of beautiful responsive wordpress theme for 2013.  This responsive trend continues even in new UI designs such as those seen in metro wp themes.  With Nemo, the dark background works really well for artists, designers, photographers etc who want to showcase their work.
Argo one page metro style wordpress theme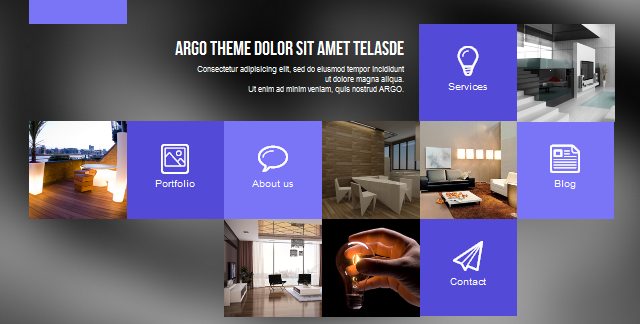 Argo is an interesting choice. It is the only metro inspired wordpress theme that has only a single page. There are a couple of single page themes but this is the only one I know of that is inspired by metro UI. Very very cool concept.
Matrix metro wp theme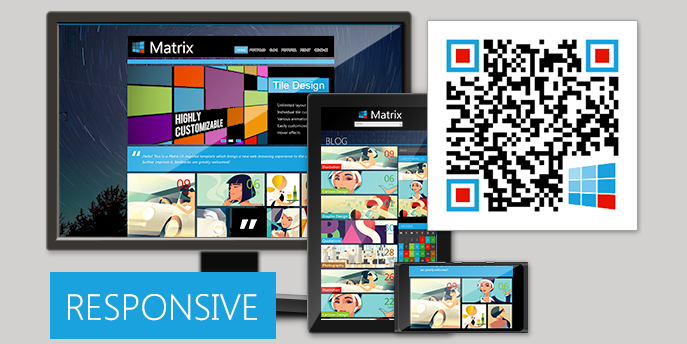 A very well done metro theme. Titles comes with 'live' functions, meaning it can display real time information without affecting the rest of the website. You can even embedded video within any of the tiles.  There is also plenty of layout options for you to choose from.
One touch wordpress theme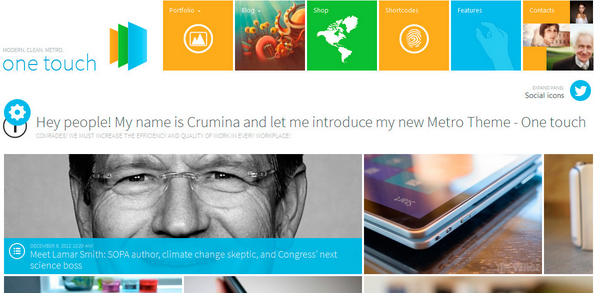 One touch employ the same color scheme as the original Windows  8 template. Perfect for those who want an exact look and feel as the original design.  The one touch theme comes with a tile generator shown below. This generator makes it easy for you to add or remove tiles into your page design.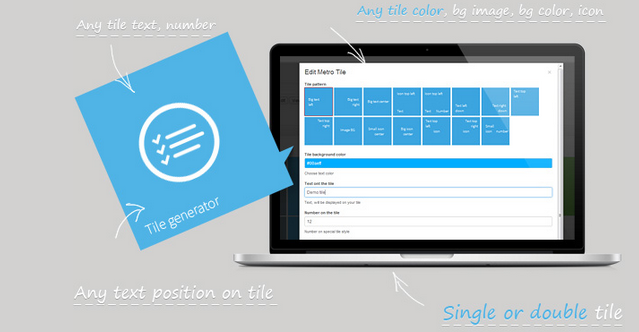 OneCommunity – metro style for buddypress wp theme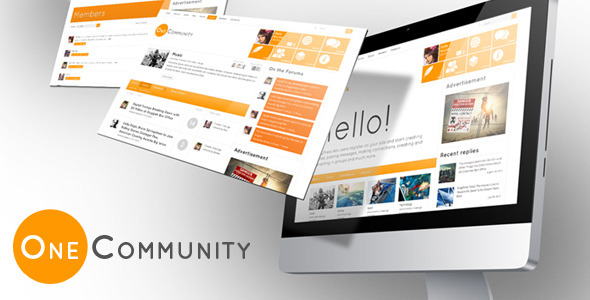 OneCommunity is the one buddypress wordpress theme that has some UI design inspired by metro. If you look at the upper right corner, you will see the famous tile design being displayed there.  Comes with all the community features you will expect from a buddypress theme.
MetroStyle responsive wordpress theme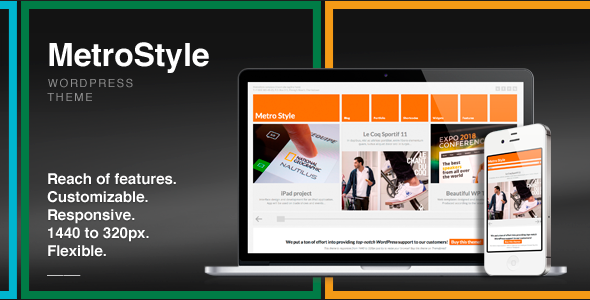 A fully featured metro style wordpress theme. It is also a pretty fast loading theme, whether the user is using computers or mobile devices.  For those who prefer choices, there is 25 skin presets for you to choose from.
Modern Metro theme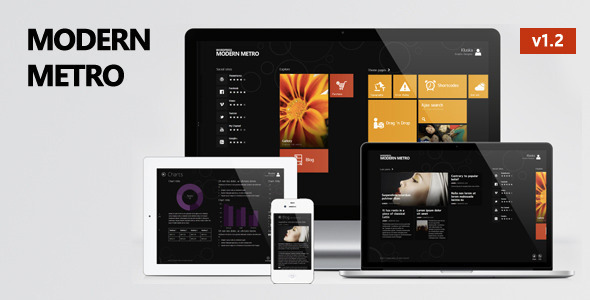 Another dark color metro style theme. You can of course change the colors as the theme provides unlimited color change.  100% responsive as well so you have no problem catering to tablet users.
MetroPress wordpress theme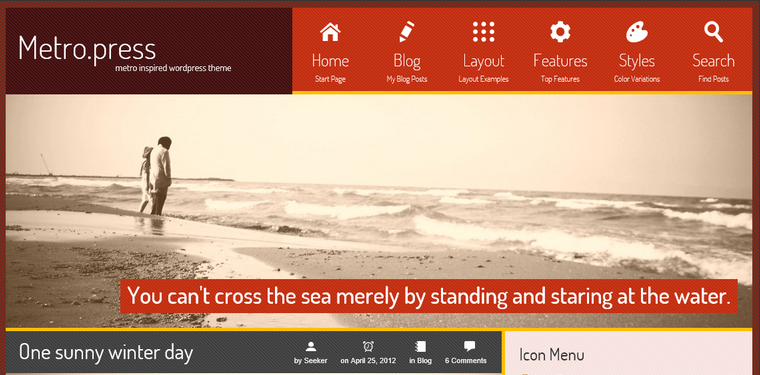 A very well built metro style wordpress theme. Comes with child support, meaning you can create different child themes that suit your needs. There is 9 preset themes for you to get a quick start on your web site building.
Metro Rox wordpress theme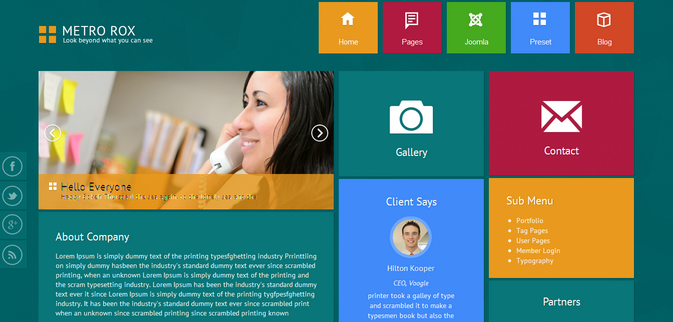 A very new piece of design. This metro wordpress theme was created in 2013 so the design is really new. Comes with a really nice admin interface for you to manage your content and design settings.
Metrofy wp theme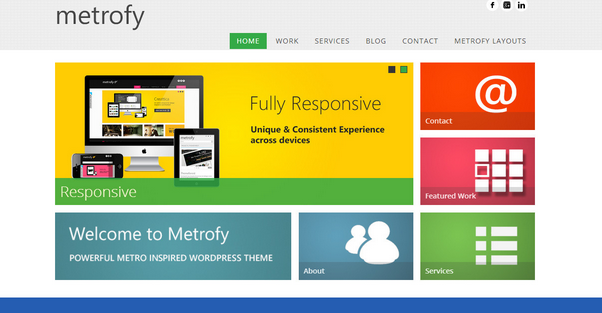 Biggest feature is that it can work as a multi page website as well as a single page like the Argo theme featured above.  Again, a very new creation but comes loaded with full functions. Recommended.
Hope you like these metro wordpress themes created in 2012 and 2013. We will probably see more metro inspired themes in 2014!