Beautiful Wall Drawings with Black Marker
Charlotte Mann is a British artist known for her wall drawings and drawn room installations. These densely detailed 1:1 scale drawings of rooms in rooms are invariably made with thick black marker pen on a white ground.
Her work is mainly made to commission, recent works have included large pieces in Milan and Basel. In 2009 she was selected for the final shortlist of the British Surface Design Awards. In 2008 she made the wall drawings for the School of Life class room. She has collaborated several times with fashion designer Peter Jensen, to make room installations for his shows and presentations. Most recently for a presentation in Milk Studios during New York fashion week Fall/Winter 2010.
Charlotte studied Fashion desisn at Central St Martins. For four years she worked for Russell Sage, for whom she designed and made show pieces, including the dress made from money now in the archive collection at the V and A and animal skin pieces featured in an exhibition in the Met museum, New York.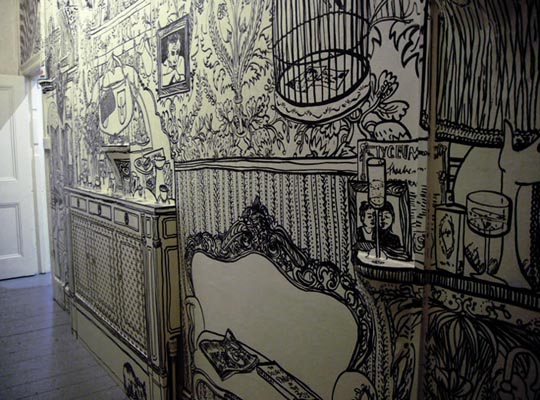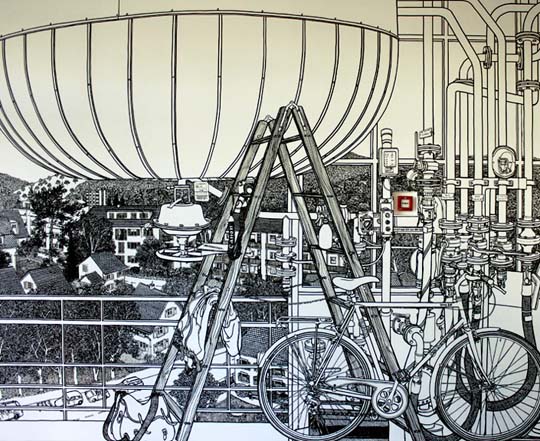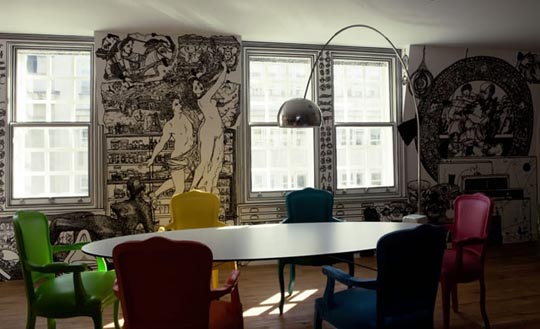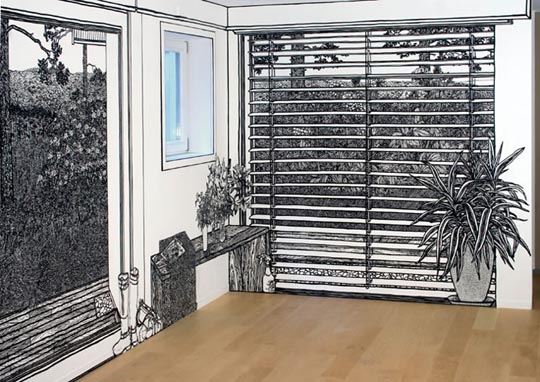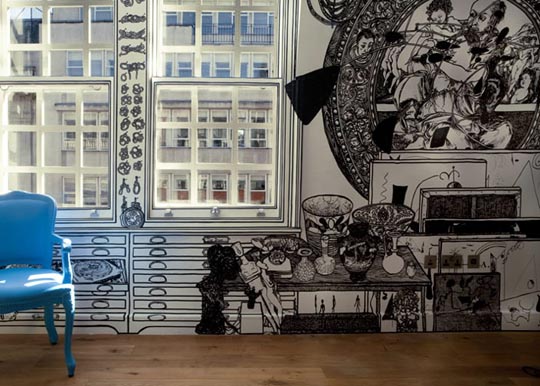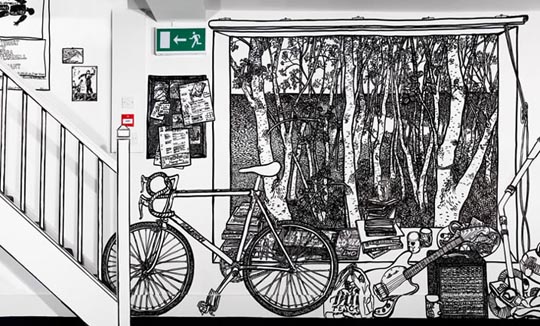 Link via Designaside