11 Flat UI bootstrap themes and templates
Flat UI design and bootstrap framework are two of the most common trends in web design 2013.  Combining the two however does take some effort as the bootstrap framework doesn't come with all the necessary flat UI resources that one needs for website development. Fortunately, there are available flat ui bootstrap themes and templates that have been created. Using these themes and templates will save our development time since we can modify from the base code, instead of starting fro scratch. There are currently not many of such themes around so I have gathered what I can.  Some are free while others are paid. If you know of anymore flat ui bootstrap themes, please drop a comment.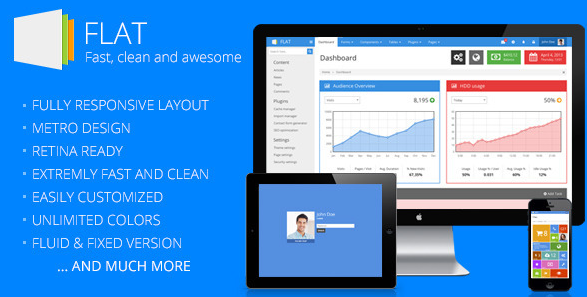 FLAT is a great template for making admin interfaces with flat UI. It comes with different template types including login screens, dashboards, forms etc. The template also has plenty of customization options for those who like to modify or change a lot of things.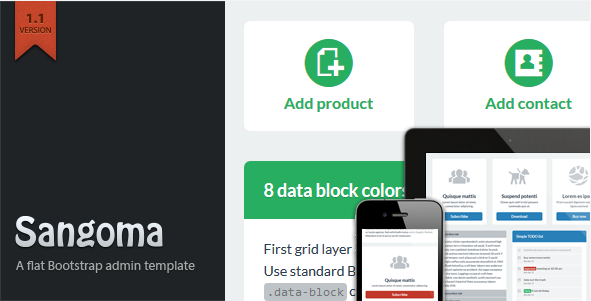 Here is another alternative to FLAT if you are looking for a bootstrap admin template with flat UI design. The backend is of course powered by Twitter Bootstrap and LESS, which means you need to code less to achieve the result that you want.
If you want a real estate premium theme with a Flat UI and powered by bootstrap, Realia is your choice.  It comes with forms for users to submit listings as well as being retina ready and responsive.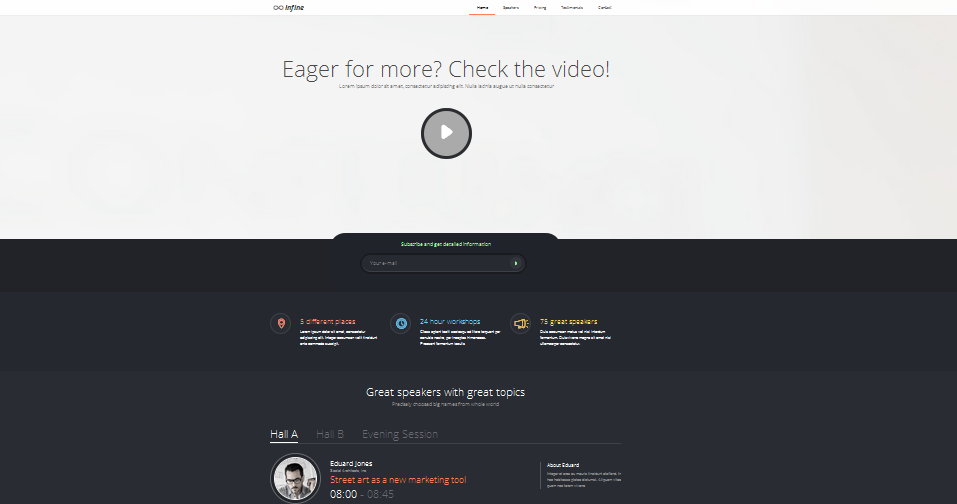 Infine is a fine template for folks who are building a conference or event website. It is built on the twitter bootstrap framework and uses lot of modern Flat UI design elements. There are so many features that be required by any conference website such as speaker profile, video uploader etc.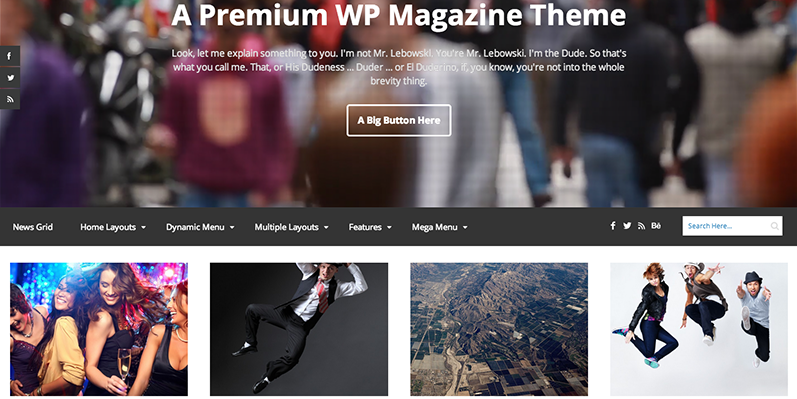 New Gird is a sleek and modern  wordpress magazine theme that is built on Bootstrap 3 framework. Its design follows the flat UI style and looks very clean and sharp.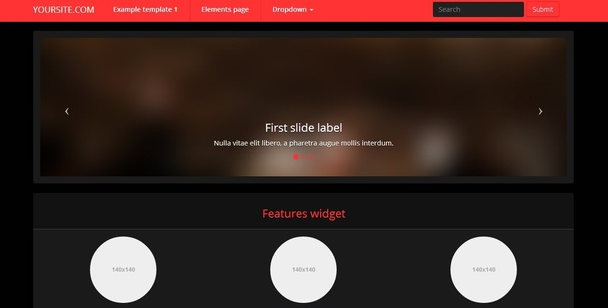 Here is a free flat ui bootstrap 3 theme. This is one of the latest theme built on bootstrap 3 and uses flat ui elements in the design.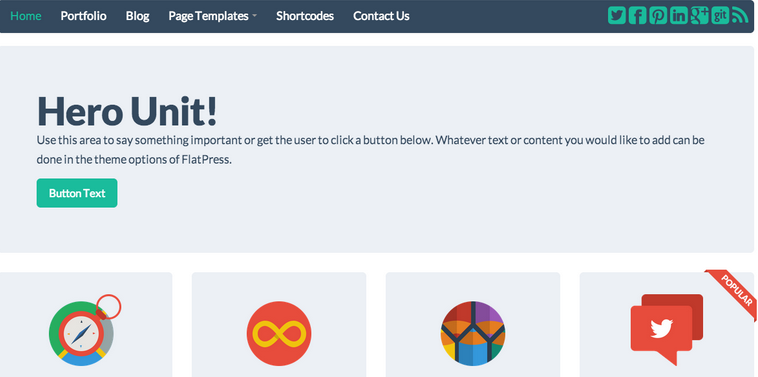 A very flexible theme that can allow you to customize the homepage and several page templates. It uses the flat UI kit from designmodo and is meant for wordpress.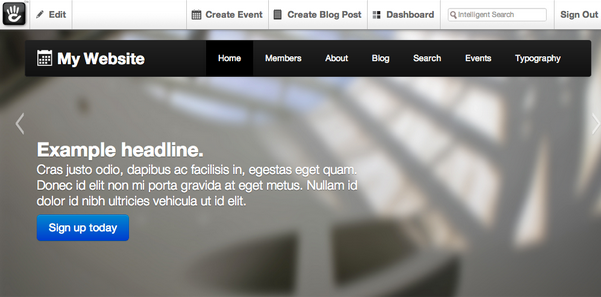 For beginners who try to try their hands at using a flat UI bootstrap theme, flatstrap is an ideal choice. The features are basic but everything you need to get a website up and coming is here.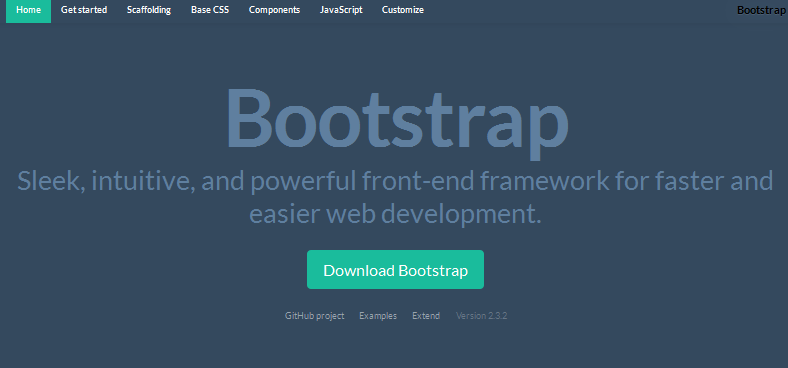 This is another free bootstrap theme that is sleek due to the use of flat UI elements. You can download this at Github as the developer has kindly made it free for everyone.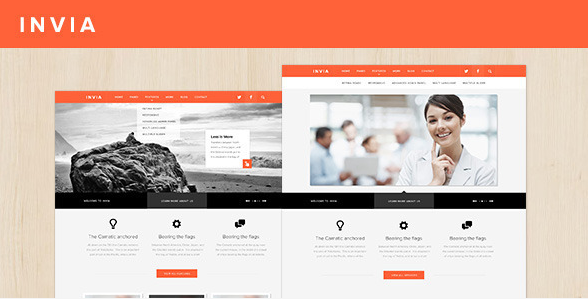 Invia is a elegant corporate wordpress theme that is built on Bootstrap 2.2, with plenty of flat UI designs being used. The end result is a modern corporate website that will delight anyone that sees it.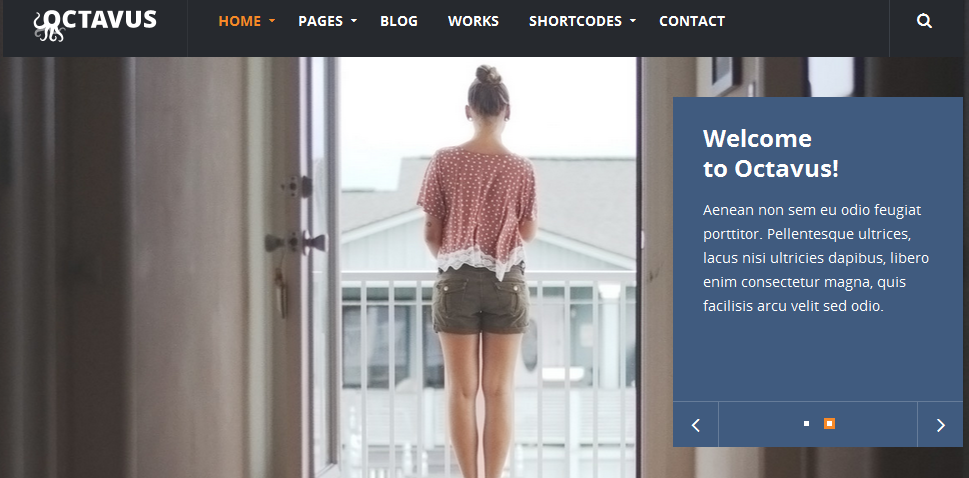 For a flat portfolio wordpress theme built on Bootstrap, Octavus is the ideal choice. Featuring lots of custom shortcodes, Google fonts and post templates, it is easier to create a modern portfolio site that you want.