7 amazing superman infographic designs
Man of Steel is currently enjoying its movie run in the theaters.  I am sure many of you should have watched it and would like to find out more about the superman character. If that is the case, here are 8 amazing infographics about superman that will tell you all the facts and figures you always want to know about the man of steel.  Even if you are not interested in the character, I am sure the infograhic designs will be interesting enough for you to take a look.  It is an educational process to see how other designers managed to packed the history of superman into nice look charts that can be understood by most.
Here are the 8 man of steel infographic designs: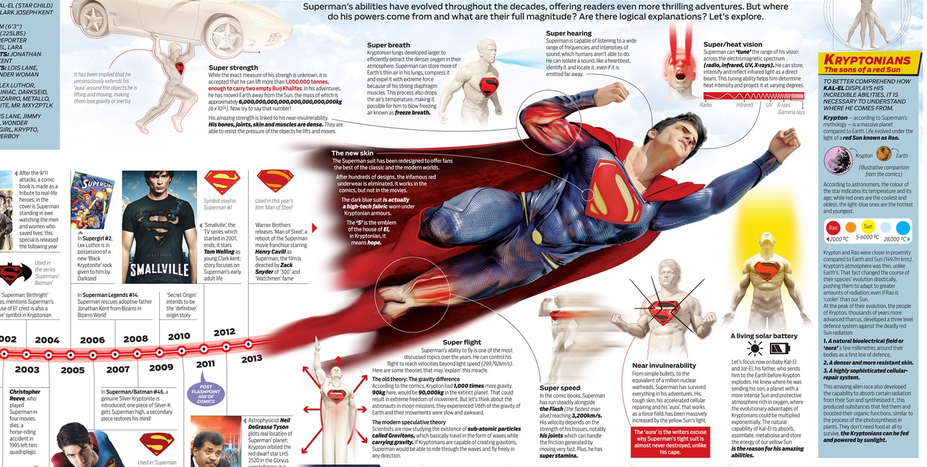 This is the most impressive and complete infographic about the man of steel. It details almost the entire history of superman as portrayed in movies and TV shows There is also a section about the powers of superman and what he is vulnerable to. Very very cool and very well done.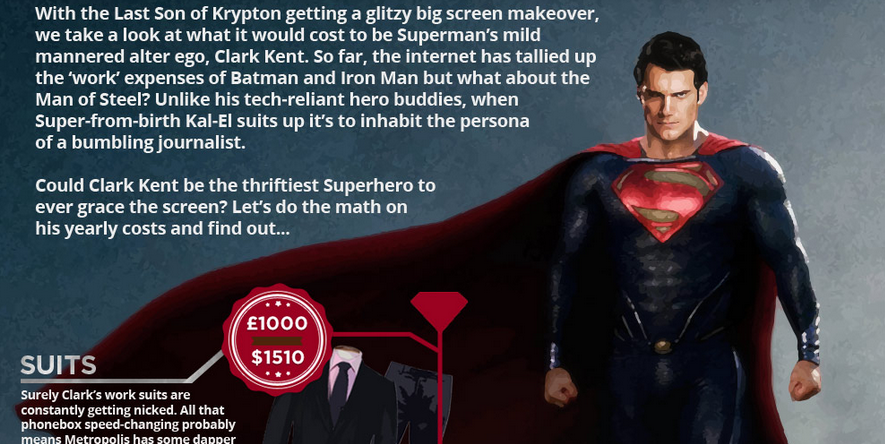 This is a funny infographic. The creator did a cost calculation on how much expenses the man of steel would incur to go through a revamp in the movies. It is all for laugh's sake but the resulting is rather pleasing as well.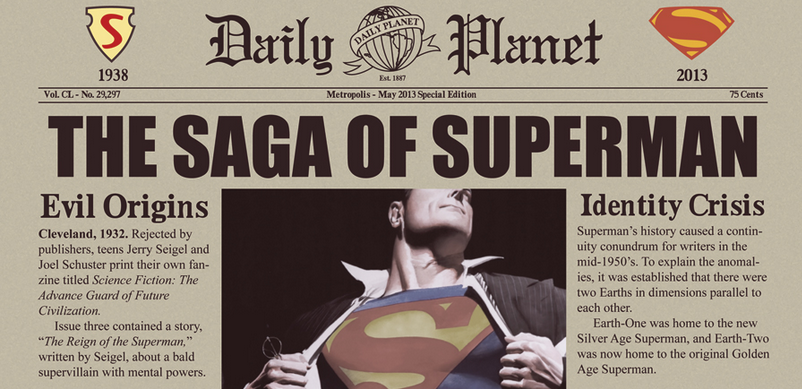 I liked the retro newspaper look for this infographic design. Everything information has been laid out like in traditional newspaper format and it is rather interesting to 'read' the individual pieces of news.  Best of all, the newspaper is called Daily Planet, which is the news organisation that super man's alter ego, Clark Kent, is working at.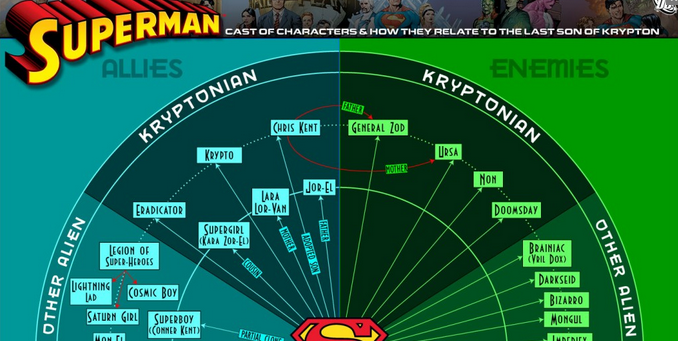 Out of all the superman infographics, this has the most graphical design element in it.  The information presented here is more on the digital sales volume for superman comics.  It also shows the relationship between the different characters in the superman universe.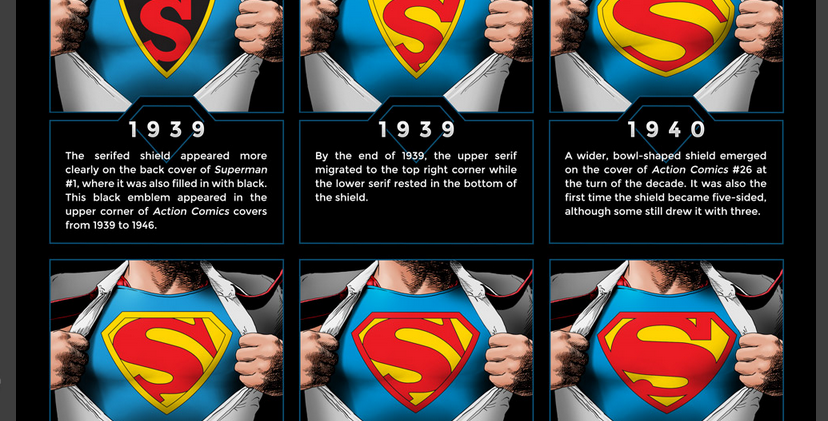 This is rather different infographic as it showcases the changes in the superman chest symbol from 1930s to 2012. Can you believe that there are more than 10 changes being made? Take a look at this infographic and you will see all the amazing different designs.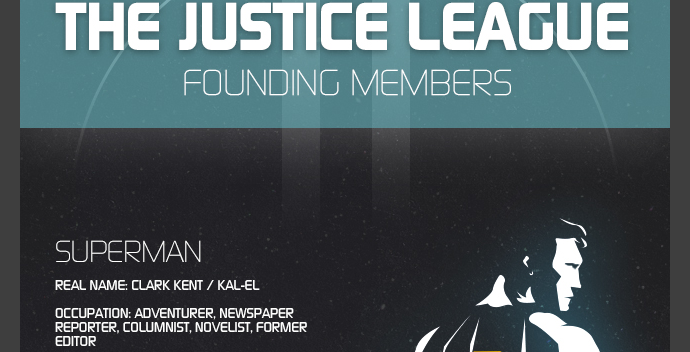 A nice infographic about the membership of the Justice League. For those who are not aware, Justice League is the eqvialent of the Avengers but set in the DC comic universe, rather than Marvel. Superman is of course one of the founding members. The design here is very nicely down, with lots of shadow effects.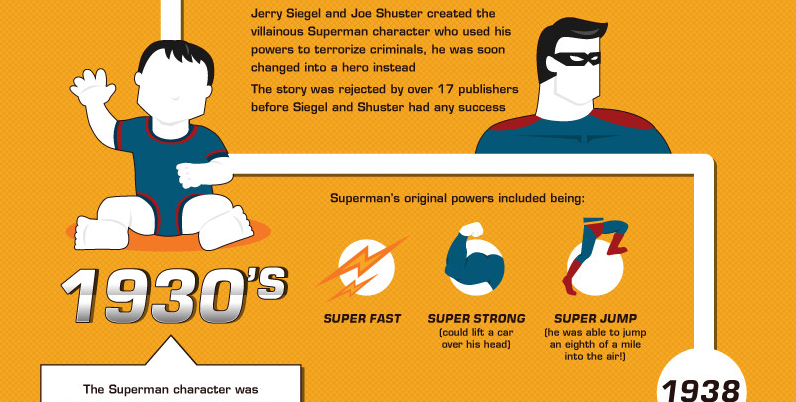 This infographic also shows the history of superman. However they used more graphic design style of art, which makes the whole piece feels like an actual retro comic. Nice idea.