15 Cool Website Resources To Download Useful Scripts
Making new forms of interaction is not an easy task for those developers who are trying to do it as the IT industry has a lot of challenges and problems in store for them. Now web scripting is trending very fast and all the developers are trying to make web pages which automatise more tasks on a site. The advantage of this client-side scripting is that HTML supports it disregards less of the language that was used for scripting. These scripts have enabled developers to bring in a lot of highly active methods to ameliorate HTML documents. These are 15 Cool websites Resources to Download useful scripts, if we missed any, let us know on comment box.
ScriptCopy.com is a resource for PHP clone scripts of popular websites. If you are want to open a new Youtube or Craigslist you came to the right place.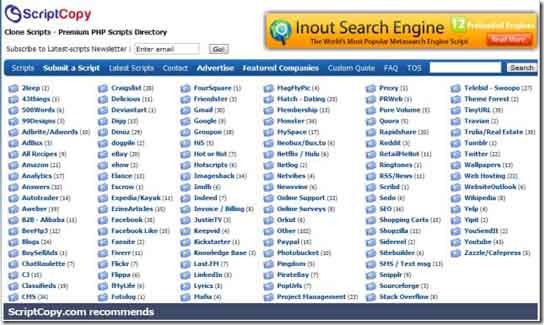 JavaFile is a key source for java developers. It provides developed scripts of developers from all over the world. You can download over 600+ free java and javascripts.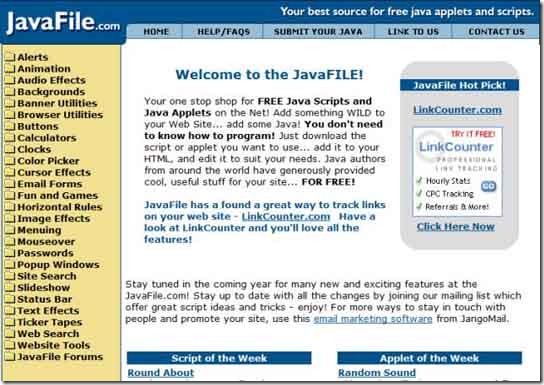 The Script Library website is to provide a central location for free scripts of many languages including Powershell, VBScript, Javascript, Perl, Python and others. It has over 10,000+ free scripts in the various categories of its library.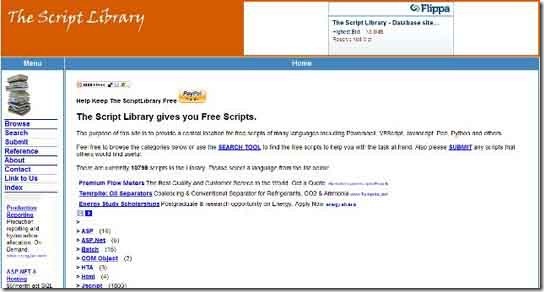 PHPJunkYard is another useful website for PHP Developers. This website is famous among developers and offers free scripts of PHP resources and tutorials.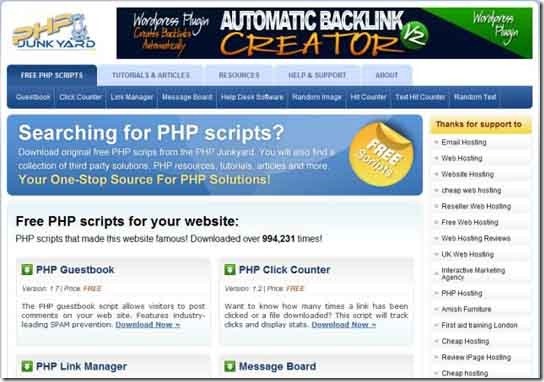 Hot Scripts is the net's largest PHP, CGI, Perl, JavaScript and ASP script collection and resource web portal. This is an amazing website for developers; this website has over 1,000 categories that fully fit for your destination.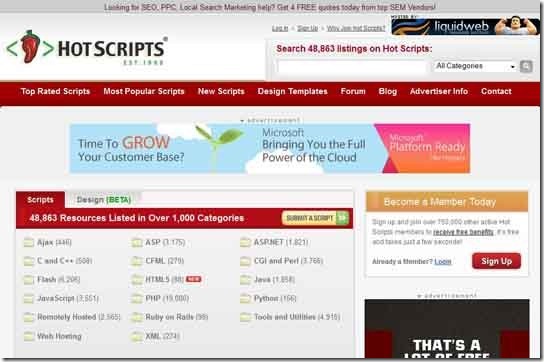 The Script Dungeon is all about Free PHP scripts, free ASP scripts free Java scripts, free Tools and Utilities for Web Developers. This website collected scripts from various websites and provided you in a single platform.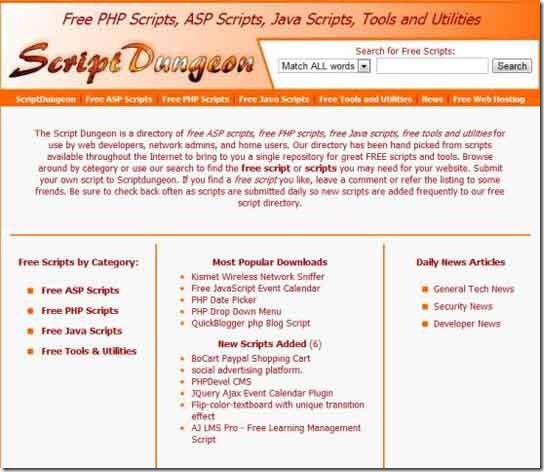 Gscripts.net is a fast growing directory of free php scripts such as php forums, php photo galleries, CMS , php e-commerce solutions and many other open source scripts. Each script has demo so you can test it before waste any time installing it, most of the php scripts offer direct download link.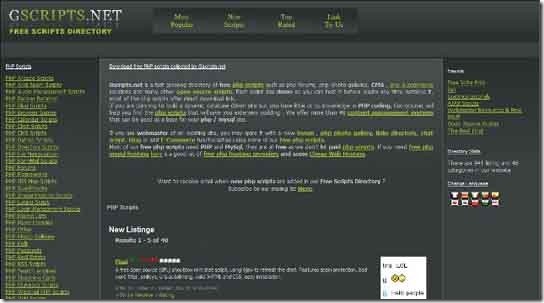 CgiScript is an old website. It was developed in 1998 and provides the best services for developers. You can enjoy fresh and old scripts of PHP, CGI, perl snippets, web designs and tutorials. They have experienced developers provides complete guidelines and ease in applications or buying products.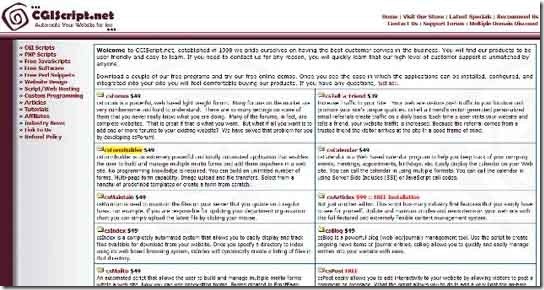 Scripts Catalog is an cool web catalog that combines web development related recourses and presents them to webmasters and programmers to enhance their sites with best scripts.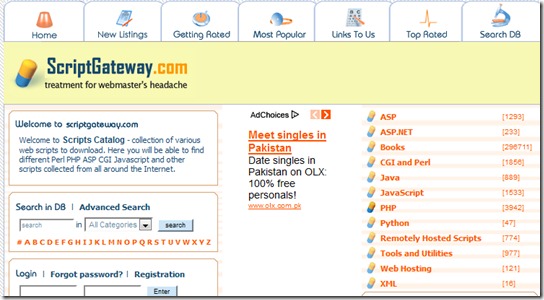 Perl scripts Java scripts is another website for downloading free scripts in Perl and Java. This website claim for providing good quality developed and tested scrupulously.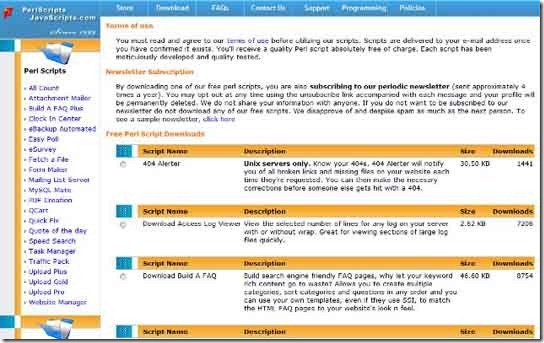 Smart code offers mobile dating script to their users. These scripts are helpful for the developers of mobile applications. These scripts don't cost very much.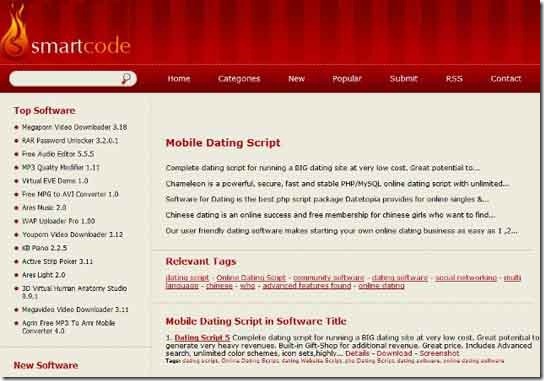 The Script archive provided list of free Perl Scripts for web-based CGI development. These scripts Includes for forums, online polling, and a credit card verifier.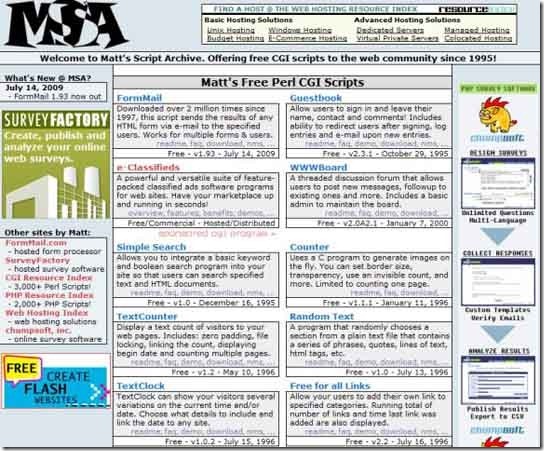 Webmastersscripts is another script directory for webmasters. You can join and submit your scripts and rate scripts of others; The Website contains javascripts, PHP, ASP, HTML, CSS, I SITE Scripts and Perl Scripts.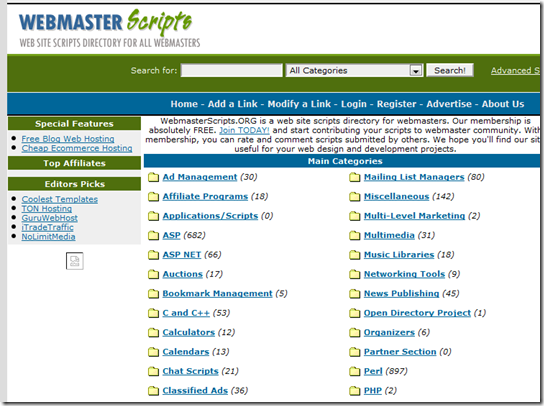 SiteScripts is the web developers script portal, containing PHP scripts, ASP scripts, Javascripts and resources for web masters, web developers etc. You can download scripts for any language absolute free of cost. It collected scripts from 6000 websites in different categories.