12 cool business cards with headshots
I have rounded up 12 awesome business card designs with headshots. Most of the time, these type of designs are used by service oriented folks such as property agents and quite frankly, most of them are not pleasant looking. Fortunately, there are some designers who have created outstanding designs using headshots as the background.  They usually used a lot of graphic elements in the design so that it looks modern, rather than too business like.  If you like to try this for yourself, take a look at some of the designs below to get a feel on how your business card with headshots can look.
#1: Split face business card by Ailton Henriques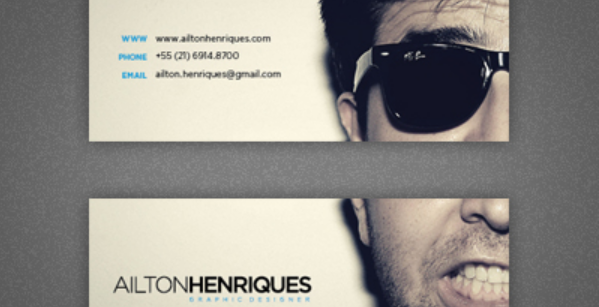 A very nice design that splits the face such that one front appears on the front and the lower half appears on the back. It is modern and has an interesting idea that will let people remember you.
#2:  Business cards that has iPhone design by BEΔSTY DESIGN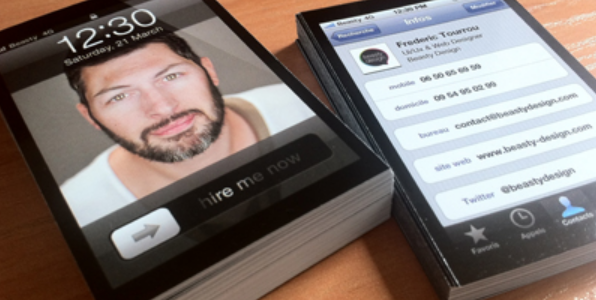 Using the design of an iphone to show off the headshot is a great idea.  The overall image doesn't seems to be out of place as people are familiar with seeing faces on an iPhone screen.
#3: Caricature card design by Saulius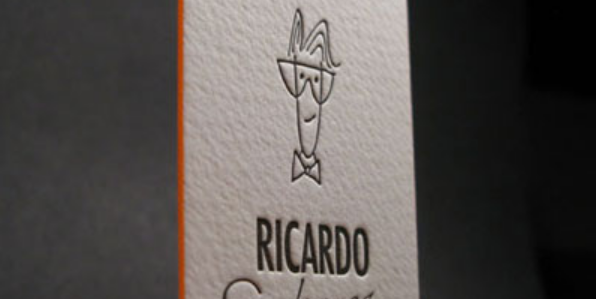 If you do not want a real headshot, you can always try a caricature replacement. It looks great on a business card as another form of graphic element, but with your face as the foundation 🙂
#4: Elegant and funny business card by Ivan Tolmachev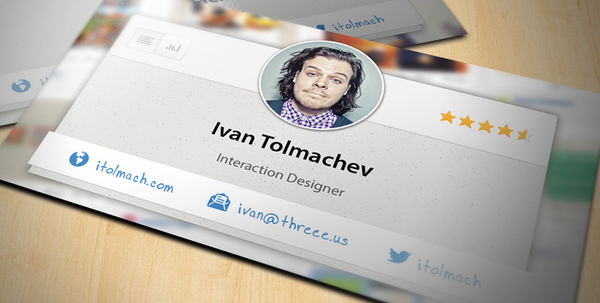 I like the overall elegance of the look. However, what really caught my eye is the 4.5 stars that is beside the headshot. It is a funny thing to rate your own self but it is a great conversation starter.
#5: Character headshot drawing business card by Jarad Johnson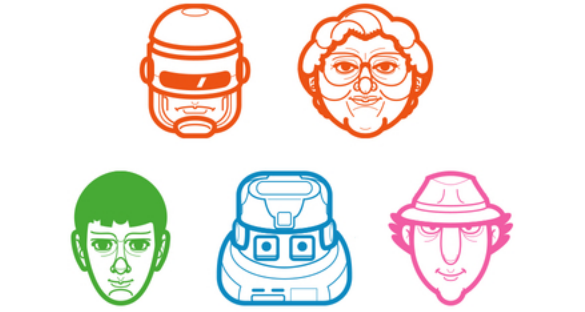 One idea conveyed by this particular design is that you can have headshots of your entire team on the back of the card if your business has a small team. It is great way to show your team members as well as have some fun with the design.
#7: Simple business card deign with headshots byPhase2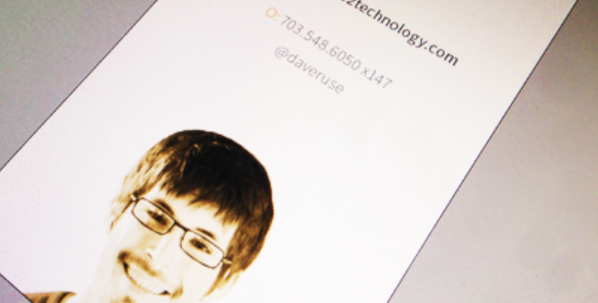 Here is a simple but elegant way of including a headshot in your business card design.  Having the headshot at the bottom makes all the difference in terms of changing the look and feel of the card.
#7:  Modern retro business card by Tyler Ackelbein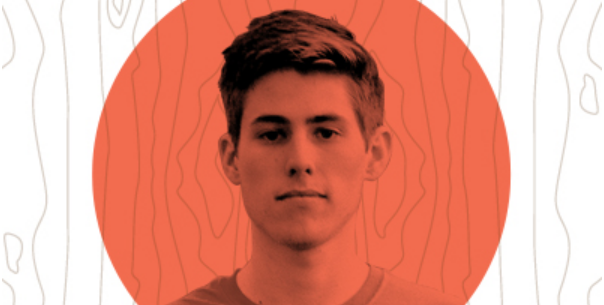 I liked the background and the use of a tinted color for the headshot. These subtle changes creates a mix of modern and retro look for the card.
#8: Black and white business card with headshots by Kristina Fick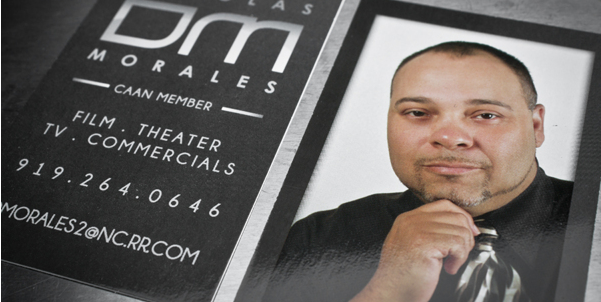 I loved the black and white classic book that this business card is using. Although the picture used is big, it doesn't come across as cheesy.
#9: Different headshot business card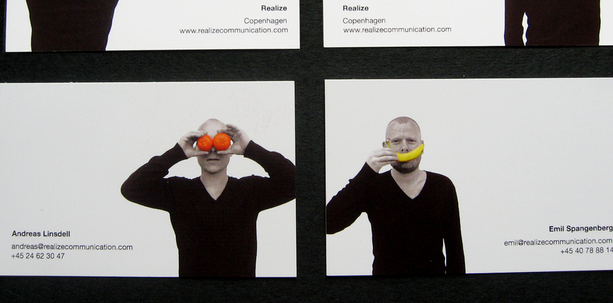 Not sure who is the creator behind this design but the whole series is great. Rather than just a normal picture, the card owner uses different postures and expressions to create personalities for the card itself. Well done.
#10:  Foldable business card with headshot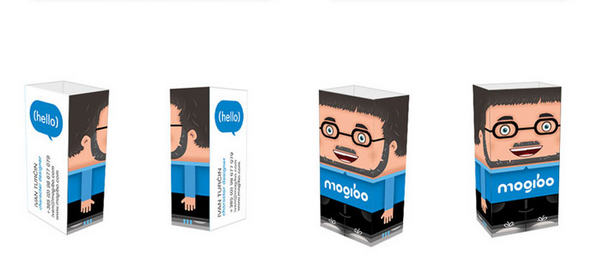 Making your business card transform into you is not a bad idea at all.  It is not really that practical but it does leave an impression on whoever receive the card.
#11: Cool headshot business card design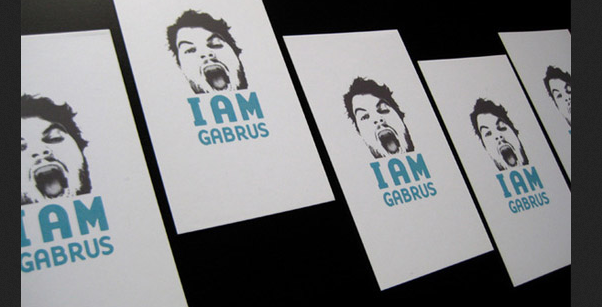 A very nice and practical way to show your picture without it looking cheap or cheesy.   One can easily modify this idea to include other elements to make it unique.
#12: Mosaic headshot card design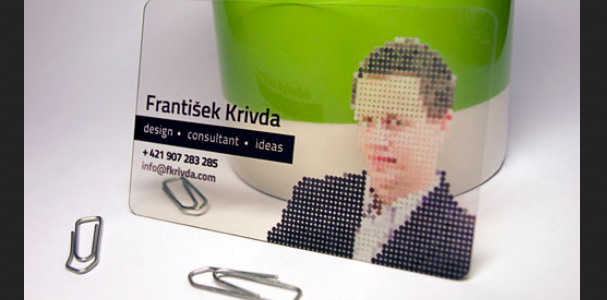 The mosaic makes the whole card feels very different from tradition business card with headshots. I loved this simple and yet practical idea.