14 cool hexagon web design
I am showcasing 14 hexagon web designs as they have become more commonly seen. I am not sure what is the trigger for such a trend but it is definitely more widely used relative to last year.  The power of such a design is to convey a feel that is very modern and contemporary.  Moreover, they can be used to convey information in discrete boxes, thus allowing you to separate out your website efficiently using such a design.
That being said, using Hexagon web design is not a common design technique so there might be difficulties in using it if it is your first attempt at such a concept. To help you overcome this problem, here are 14 Hexagon web design inspiration that you can draw reference from.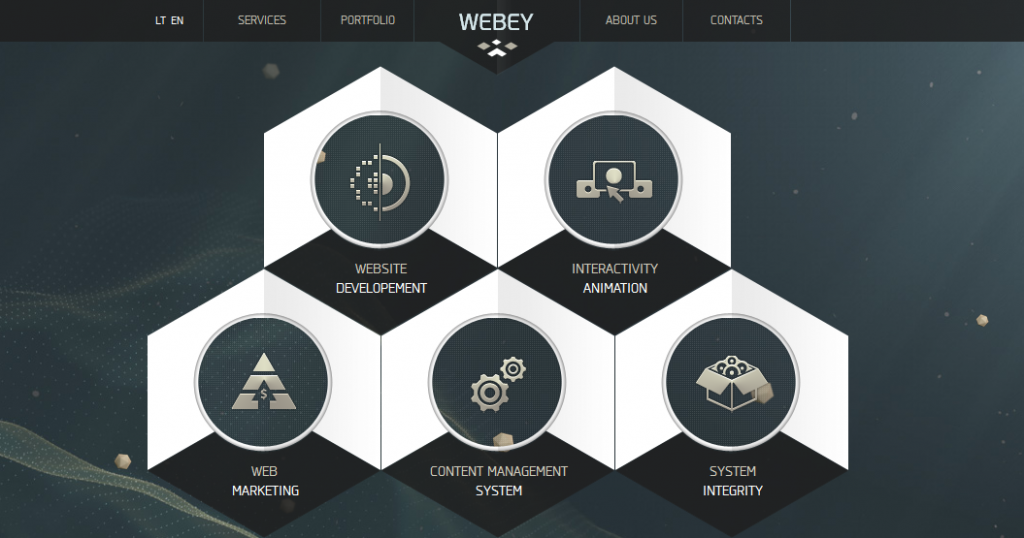 The dark color tone + the use of hexagon design created a very slick experience for the user. Notice the use of different icons within each hexagon, which adds on to the modern feel of the entire website. Worthy of a look.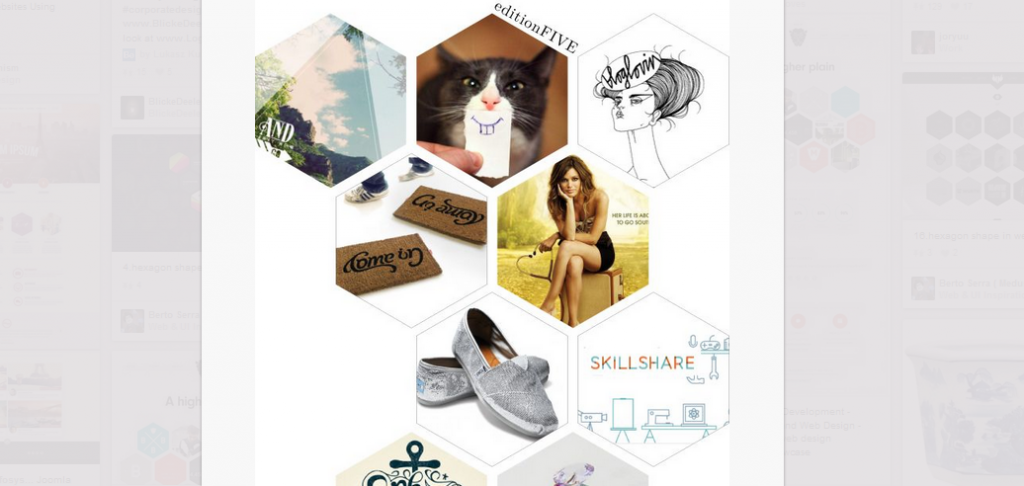 In this second example, different images were used inside each of the hexagon shapes to create a magazine like feel. This is a illustration that with such some creativity, there is a lot of room for different permutation of hexagon web design.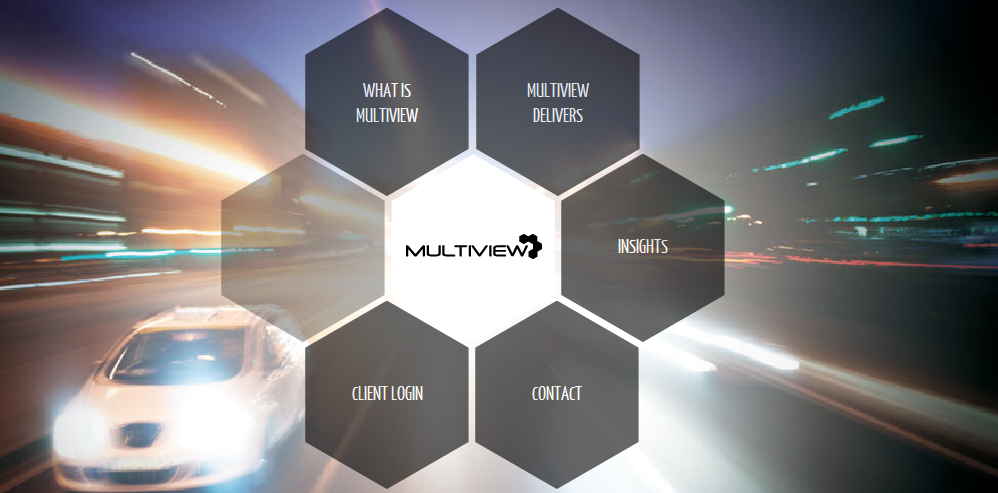 Combining a full screen image concept with hexagon design will create the above image. It is a nice example of how to blend 2 trends in website design into a single look.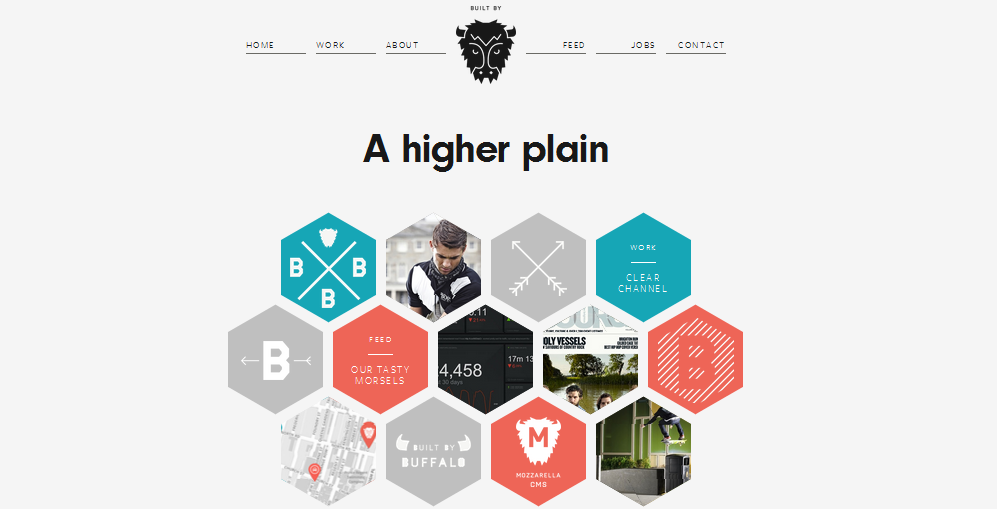 I like the use of the bright color schemes on a white background. The contrast makes the hexagon shapes stand and allows you to choose which information you want to emphasize.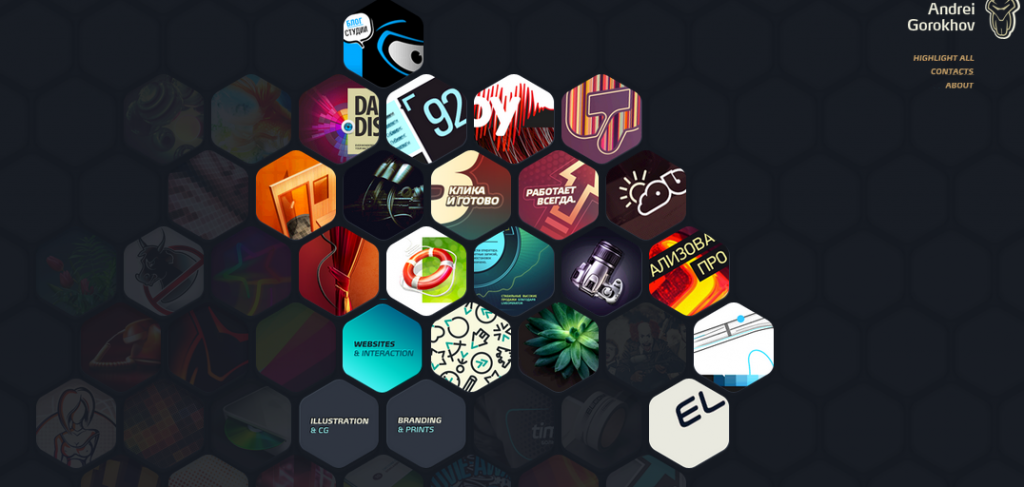 Hexagon web design can also be used for personal websites. The above example shows you how this can be done.  I also like the whole concept of using lighting to let users focus on what is really important.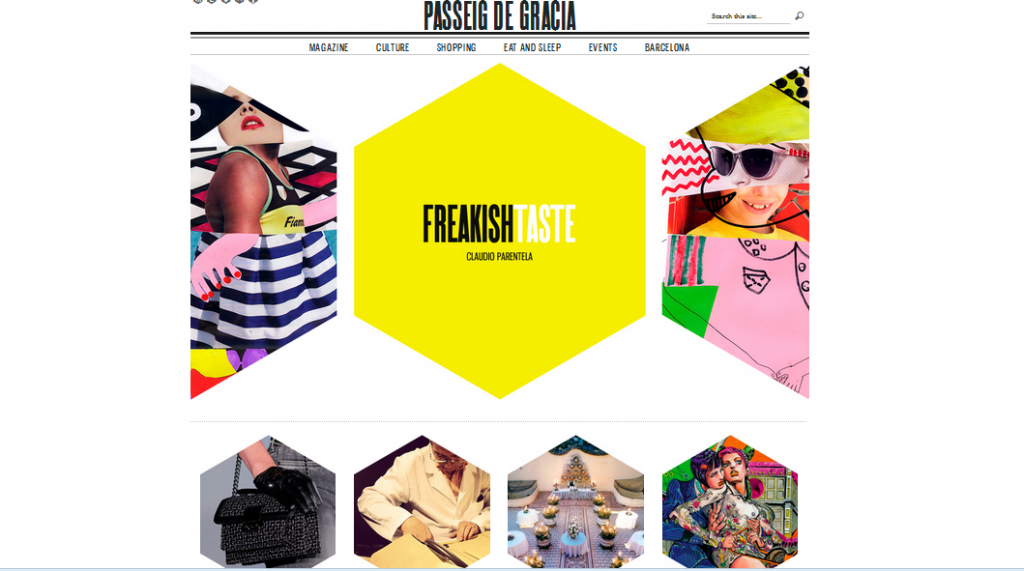 Another interesting way to play around with the hexagon concept is to use different parts of the hexagon like what the above example has done. By cutting and slicing the hexagon shape to show only parts of it, the whole experience becomes unique.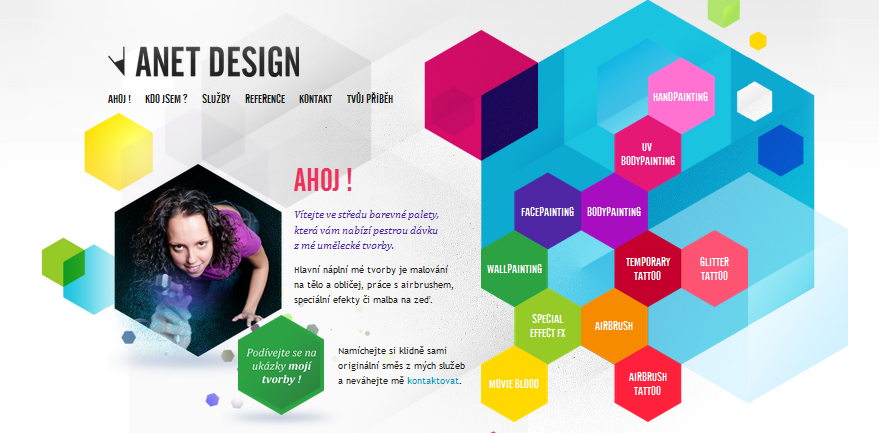 The hexagon concept need not take the center stage for any web design. You can place it by the side as another way to use the hexagon shapes.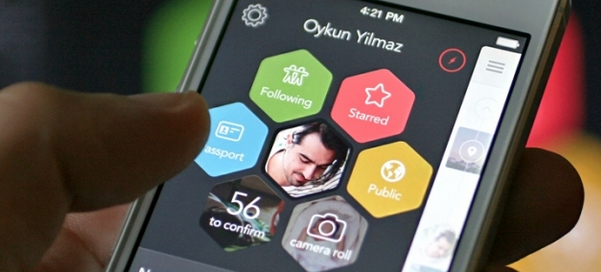 Beside web design, you can also apply the hexagon concept to app design.  Such a design concept fits the modern mobile device very well.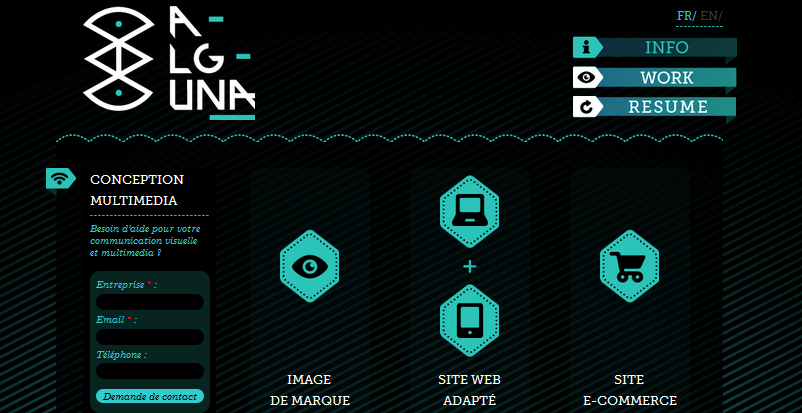 In this example hexagon shape elements were used lightly but the bright color contrast still brings out their unique shapes on the whole page. If you client doesn't like a full blown hexagon web design, you can apply this concept instead.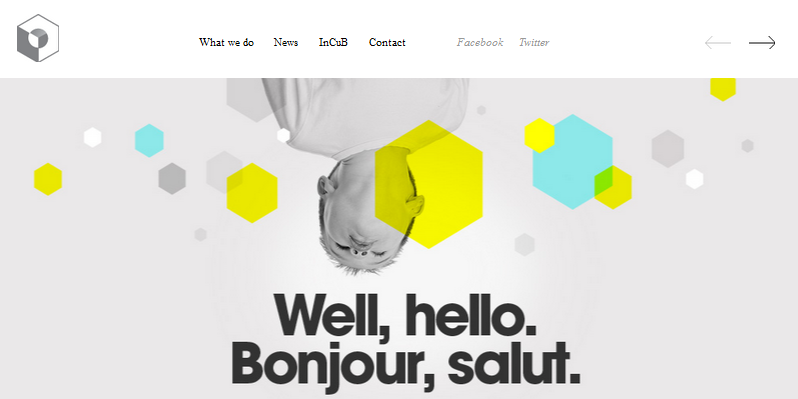 This is a rather interesting application of the hexagon idea. Rather than using is as a container for information, it is being used more for decorative purposes at the header.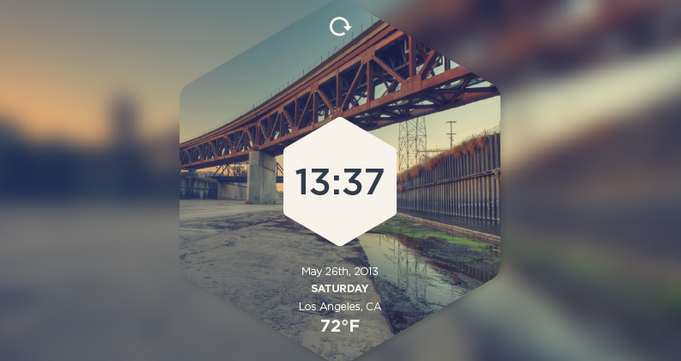 Another way to using hexagon is through your widgets, rather than your web design. Most widget are square in shape so a hexagon shaped widget can definitely attract attention.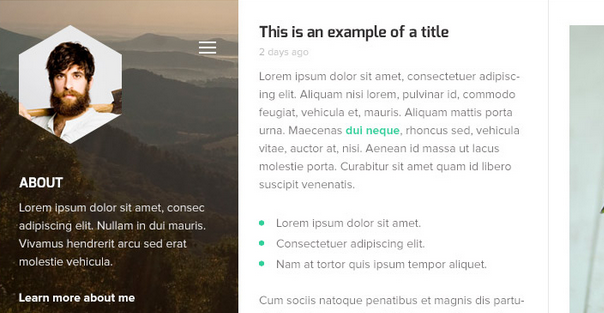 I like this elegant way of using hexagon for a profile picture, rather than the circular shape that is more commonly seen. It is a nice way ot using hexagon without it being over powering.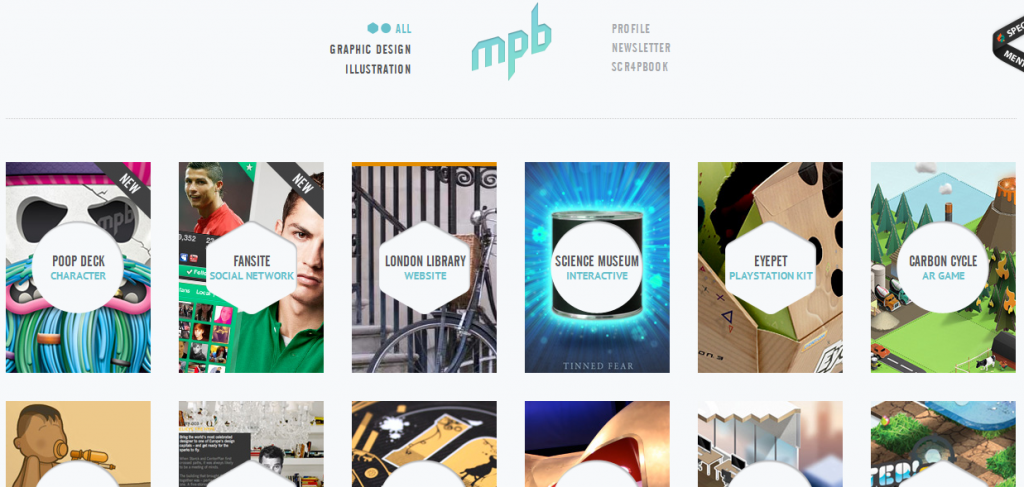 MyPoorBrain uses both circular and hexagon shapes as information containers that floats above the image. It is a unique way of using hexagon elements within your site design.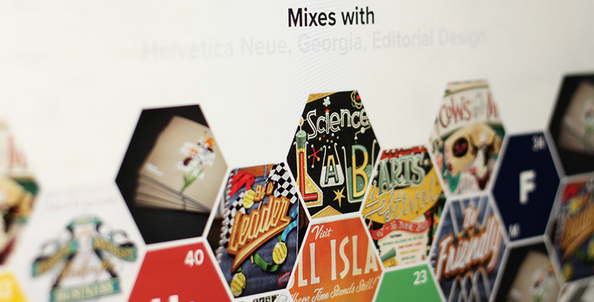 Rather than using a Pinterest style of image display, you can think about using hexagon shapes instead, like how typ,mx has done it for their homepage design.