10 Wireframing Tools for Increased Productivity
We live in an age where time flies by and therefore we can't handle each and every aspect of our daily lives at our comfort and convenience. We are sure you are familiar with the concept of time is money and that stands correct in every single line of work. If you are a designer you will know how valuable time is because the more you have the more you earn. Of course, there is absolutely no possible way for you to increase the time you have, but thankfully there are tools that can increase your productivity and efficiency. An increase in efficiency of course means less wastage of time hence earning you more money.
How you can be more efficient is by using certain tools that help you along the development. This particular list is exactly about such tools. Wireframing and UI concept prototypes come in very handy if you are a designer. While, most ways would have you wasting time, there are tools that you can use to speed up the process. In order to save you more time, we came up with a list of ten wireframing tools for increased productivity. We hope you enjoy the read.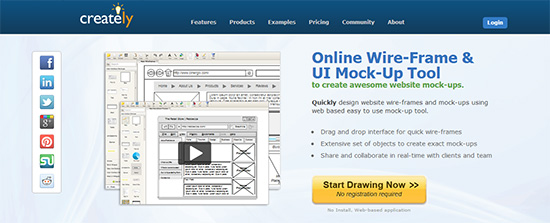 Using this application you should be able to quickly design website wire-frames and mock-ups. You have drag and drop interface available to you making things a whole lot easier and you have extensive set of objects in order to create exact mock-ups which you can then share with your clients and team members if you so wish.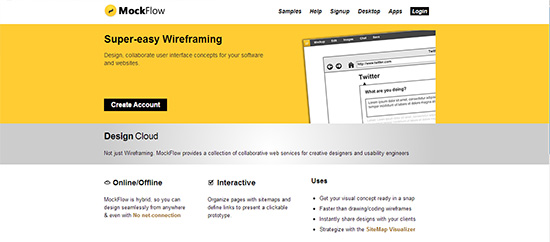 Mockflow provides a comprehensive collection of collaborative web services which creative designers and engineers can use. You can work online or offline and the interface is interactive. You can get the concept ready very quickly and share it with your team members. This tool also offers mobile compatibility.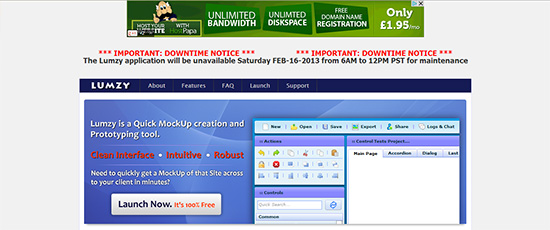 This tool is used for quick mock-ups and prototypes. You have live chat available in case you run into some troubles. The use of the tool is fairly simple and easy to grasp. You should be able to wrap your head around it pretty quickly. You even have an onboard image editor which you can use to edit images of course. You can choose to share your work with your team members too.

If you are looking for a free prototyping tool, look no further. Pencil is built to offer exactly that and nothing less. You can download and install this on your windows desktop and work offline if you wish. You have a lot of templates and stencils available to get you started quickly. This is an open-source GUI prototyping tool which is available for all platforms.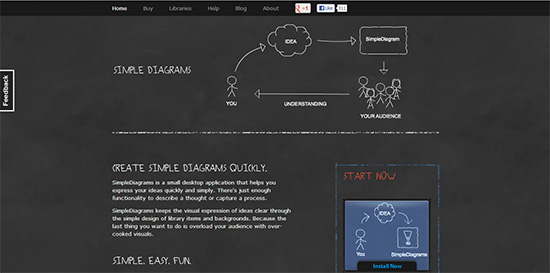 This is a very light desktop application which you can use to express your ideas very quickly and easily. It offers enough functionality in order for you to describe a thought or present a particular process. The visual expression of ideas is very clear owing to the various elements in the library that comes built-in. the visuals are also very clear and simple creating a look of simplicity.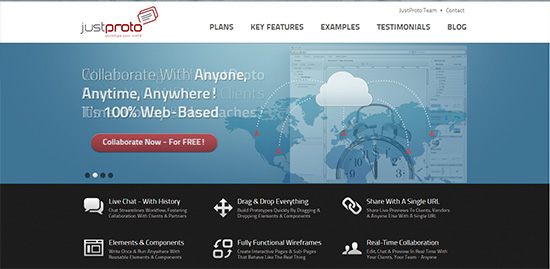 This particular tool offers a drag and drop interface which makes prototyping all the more easy. You can share your projects with anyone you want. There are various elements and components available to you and the wireframes are fully functional. The tool offers real-time collaborations with your team or your clients. If you run into a problem, the website offers live chat to get you through. That is hardly likely because it is fairly easy to understand.

Cacoo is a very user-friendly tool that allows you to draw variety of diagrams, maps, wire frames and network charts. You can use it free of cost but you will have to sign up for a free account. You have many elements available so you can easily draw a lot of diagrams and the functionality is very easy too. The tool offers real-time collaboration as well. There is no download involved, all you need to do is click on the above link and you are good to go.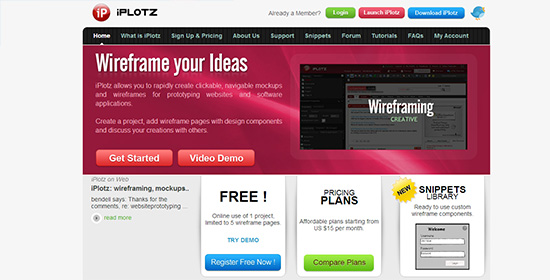 If you have an idea that you are looking to wireframe, this is the perfect tool. It is easy to understand and the functionality is very simple. It allows you to create clickable, navigable mockups and wireframes in a matter of minutes. If you so wish, you can share your ideas or creations with other people on your team or your clients. You can try the demo for free however you will have to purchase the full version available on different pricing plans.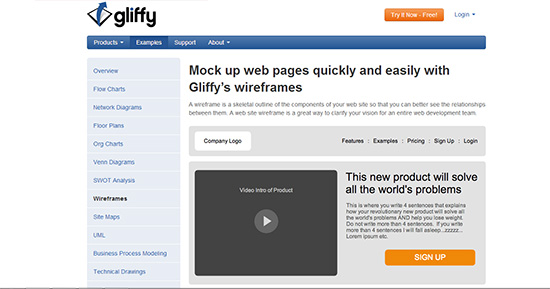 If you are looking to mock up web pages and likes quickly and easily, look no further. In case you are wondering, a wireframe is a skeletal outline of the components of your website which should allow you to see the relationship between them. A wireframe is the first step towards a fantastic website. You will have to sign up though. The tool is very comprehensive and easy to use too. The tool is available on different prices depending on your use.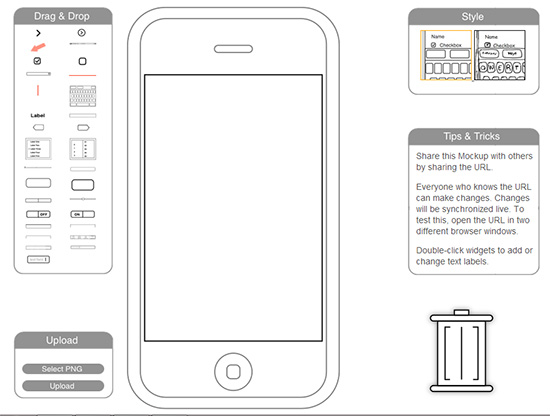 As the name clearly suggests, this particular tool can be used to create mockups of an iPhone. There are two options available, pencil and illustration. Pencil is just like a rough sketch whereas illustration is neater and looks rather real. You can share your creation with others whether they are your team members, friends or clients.