10 jewellery ecommerce website design inspiration
One of the hardest thing to sell online is expensive jewellery. The money involved in each transaction is not small so the website must inspire lots of trust before somebody is willing out fork out thousands of dollars to pay for something they cannot touch and hold. This is where designers and developers of jewellery ecommerce website comes in.  We need to make choices in our website design such that we can convince visitors that the we deserve their trust and money. If you have not done such a design before, take a look at 10 of the design inspiration below to see what should be done.
#1:  Wpdiamonds.com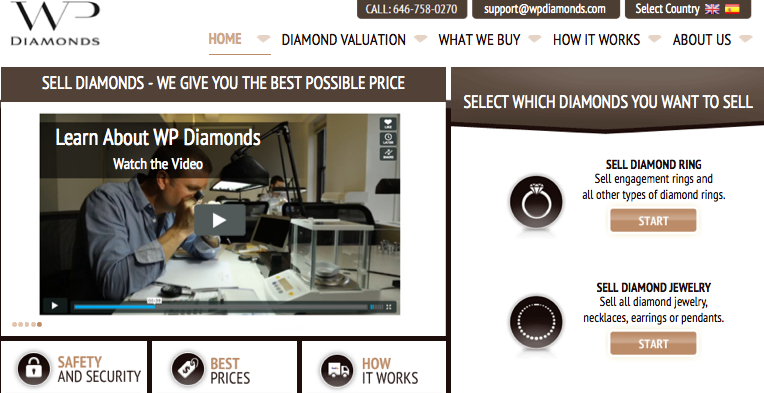 The most important thing is to leave a good first impression. This starts with a trusted name like wpdiamonds.com. I understand that buying such a domain name may be expensive but it will definitely worth the money, rather than buying a cheap but untrusted name like diamonds-1-2-3.com. Just ask your self, which of the following will you click on, "look at WP Diamonds" or "look at diamonds-1-2-3"
#2: Shop.rachelgant.com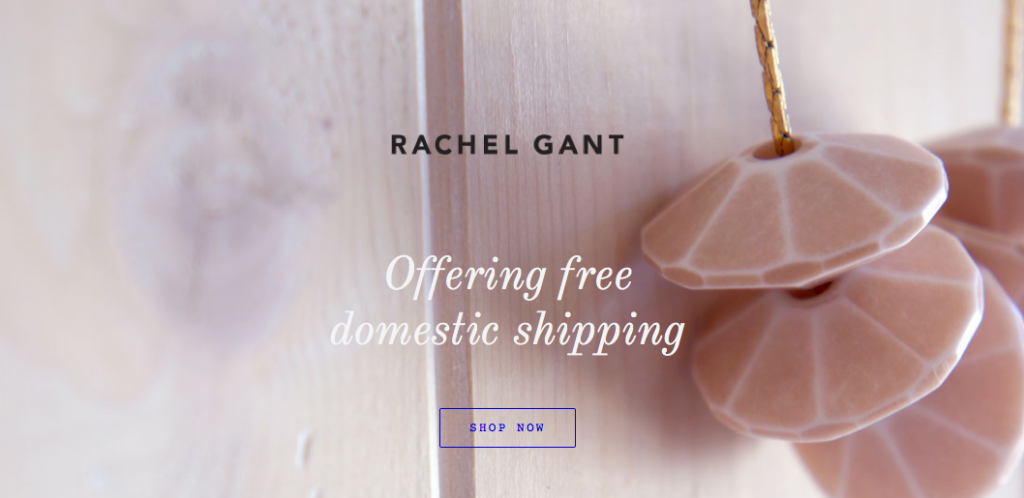 For those who love minimliast design, check out how rachel gant did it using full screen photos and simple marketing message. You don't always have to go for loud marketing message. Sometimes, subtle works very very well.
#3: Diamondintherough.com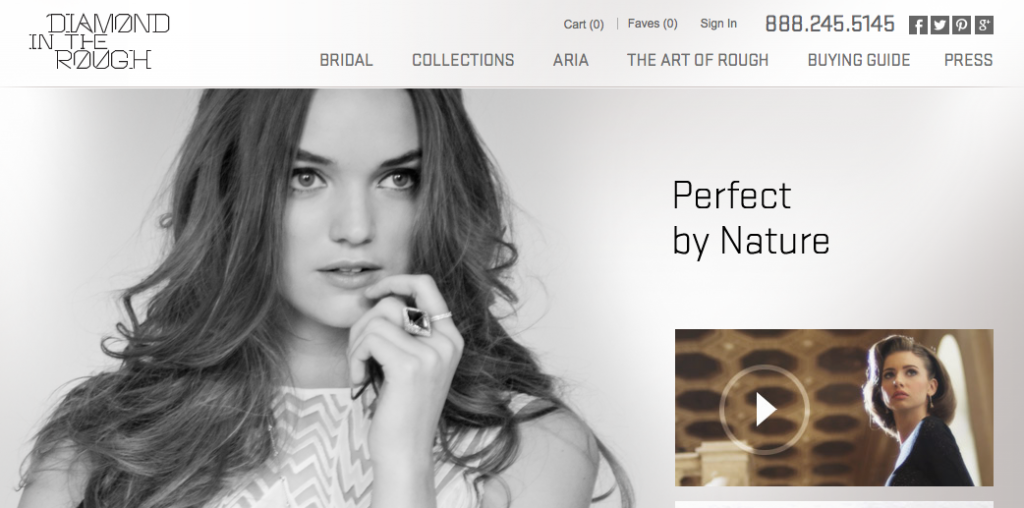 A classy design always win trust and this is what diamondintherough.com has done. Videos have also been added to tell customers more about the product and inspire further design.
#4: Frants Brothers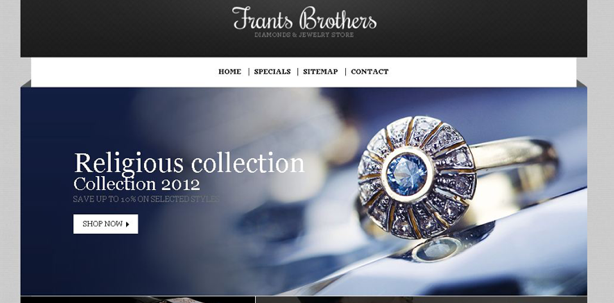 Another often used technique to inspire trust for jewellery websites is is use high definition photos of the products. This is the next best thing beside holding the actual diamond in your hand.
#5: Harry Winton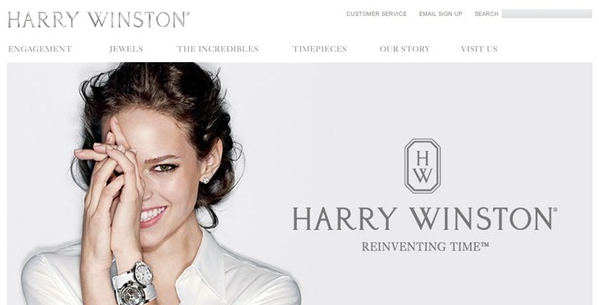 Beside images and layout, it is also important to let customers know who you are, what is the history of the company and what you stand for. All these help to create a sense of identity about the business who always inspires more trust. You can see how Harry Winton did it through their navigation tabs.
#6: Davidyurman.com

Creating a glamor and luxury look is common for websites selling expensive jewellery. After all, you want your customers to think they are buying something worthwhile, rather than a cheap limitation. To achieve this look, using a uncluttered layout with fine photography will help.
#7: Vancleefarpels.com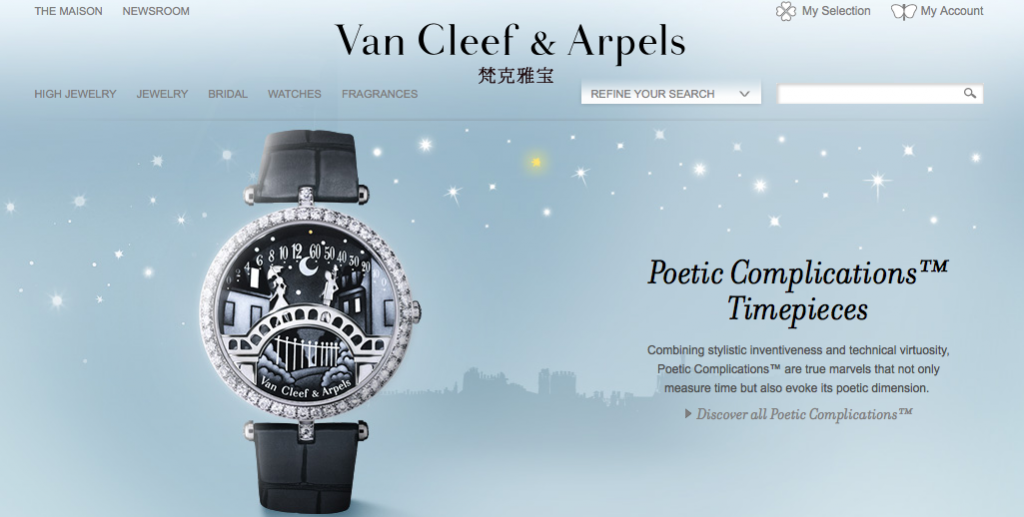 Vancleefarpels.com is another good example of using a elegant and clean design to create a sophisticated and trusted look.
#8: Natasha Wozniak Jewelry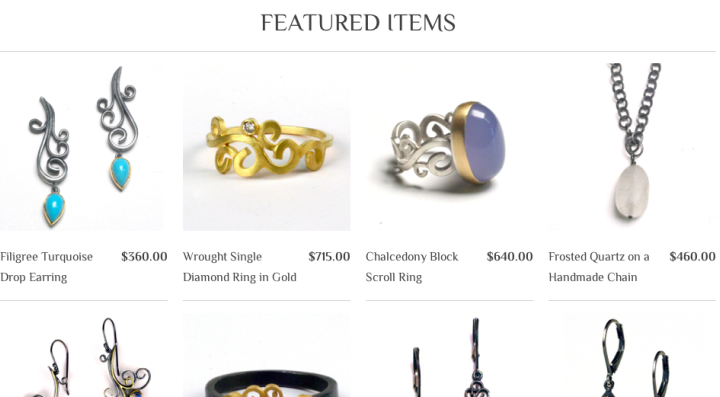 Another way to inspire trust is to use a familiar layout that everyone has seen before. One recent trend is Pinterest so using a Pinterest helps to make visitors more comfortable with the site navigation and usage.
#9: Chanel.com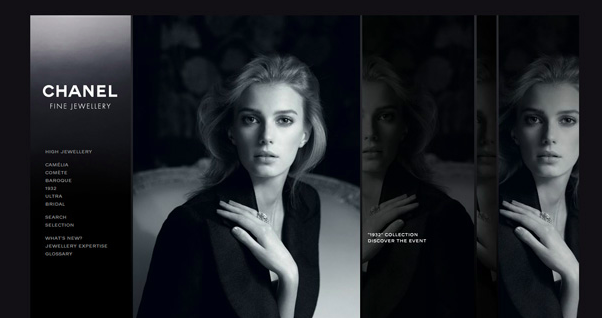 A simple trick is to create a luxurious jewellery ecommerce website is to use lots of black. Black is a powerful color when it comes to conveying elegance, sophistication and class.
#10: Adler.com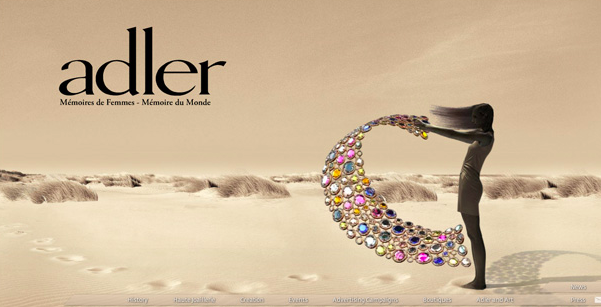 Sometimes, using some creativity in standard ecommerce website can help visitors to remember the website better, which might lead to more sales down the road. Adler use a very creative image to showcase the bracket design.
Hope you liked these roundups. For more design inspirations, check out 16 single product ecommerce design.