25 Premium Responsive WordPress Portfolio Themes
WordPress needs no introduction as everyone who has even a slight idea about websites and blogs knows about WordPress. It is one of the most popular and widely used platforms for creating blogs and websites and webmasters love it. The reason for its huge success is the fact that it is extremely easy to use and manage and offers exceptional customization due to the availability of plugins. People use it to create websites of various different types – such as information based websites, personal blogs, portfolios etc.
One of the most awesome thing about WordPress is that a plethora of themes if available in various different categories, which allows you to customize the look and feel of your website according to your requirements and taste easily and quickly. So a wide variety of Portfolio themes are also available, that can be very useful for creating online portfolios and flaunting your work. Having an online presence is a must nowadays if you wish to succeed in your work.
The advent of touchscreen devices has totally revolutionized the tech industry and nowadays the use of these devices, including cell phones and tablets etc, for accessing internet is quite common. Thus the requirement of the time is that websites should be able to fit themselves on all types of devices' screens and their sizes, otherwise they would not be able to provide a good user experience to the visitors which can be devastating for the websites traffic. So today we have for you a list of 25 Premium Responsive WordPress Portfolio Themes.
ShowOff – Responsive WordPress Portfolio Theme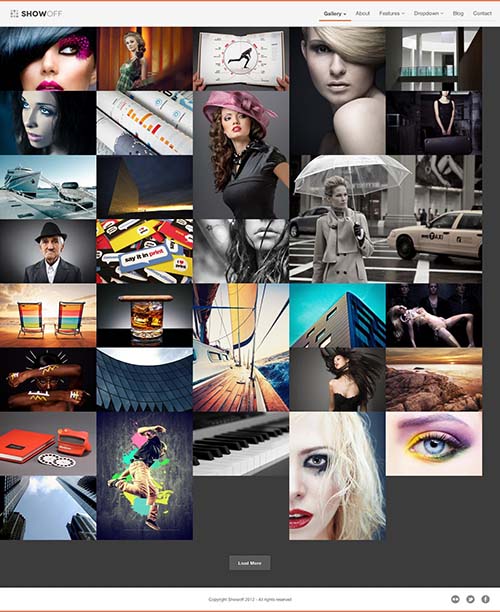 A powerful and stylish theme, this is very suitable for those who want to showcase their work using photography, graphics, and videos in an intuitive way. It also offers tons of features from blogs, templates, and a vast number of short codes as well.
Flexible Responsive WordPress Portfolio Theme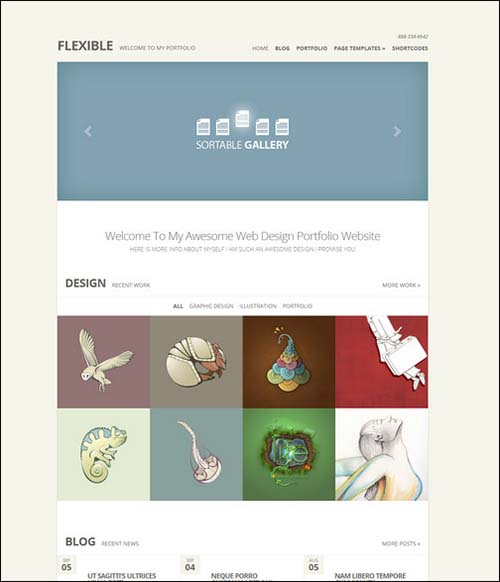 The 77th theme from the Elegant Themes, it comes equipped with a great slider and Ajax portfolio gallery, besides its sleek design. Other features include a big slider with fade effect, multi-media gallery, and clean blog style, etc., making this one of the responsive WP themes today.
Cubrik Responsive WordPress Theme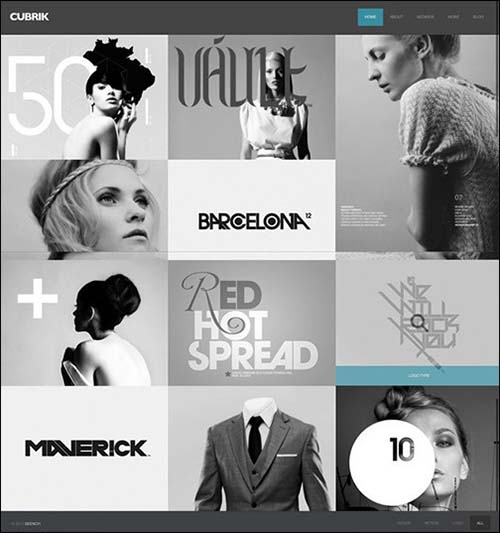 A multi-purpose responsive WP template, it comes with built-in sample pages to help you customize your branding, portfolio, blog postings, gallery, etc. It features the lightbox gallery, unique product customization wizard, shortcodes for contact form, and a host of other useful elements.
Origin WordPress Theme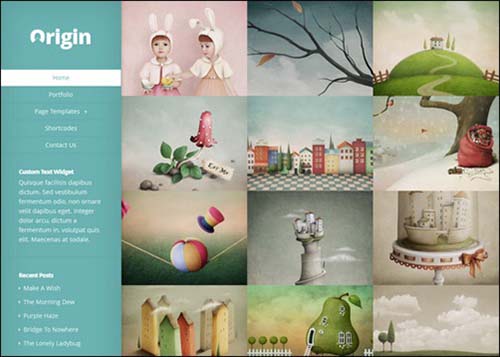 A minimalistic theme with responsive layout, this template supports custom header and background with a number of extra settings such as typography options, link color picker, and a nice selection of Google fonts.
Heat Premium Portfolio WordPress Theme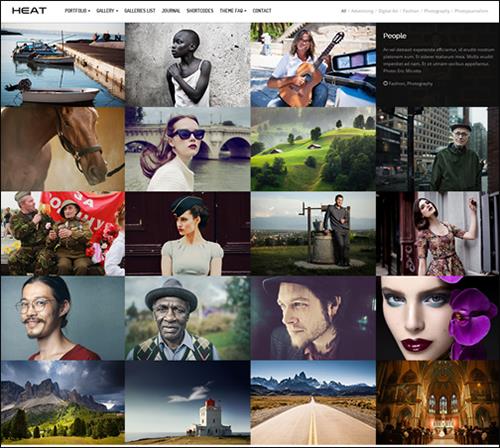 A theme with a very unique layout for photographers, graphic designers, bloggers, etc., it accommodates multiple galleries with as many images as you want, while equally being proficient at design or photography projects.
Lotus, Flexible Multipurpose & Responsive WP Theme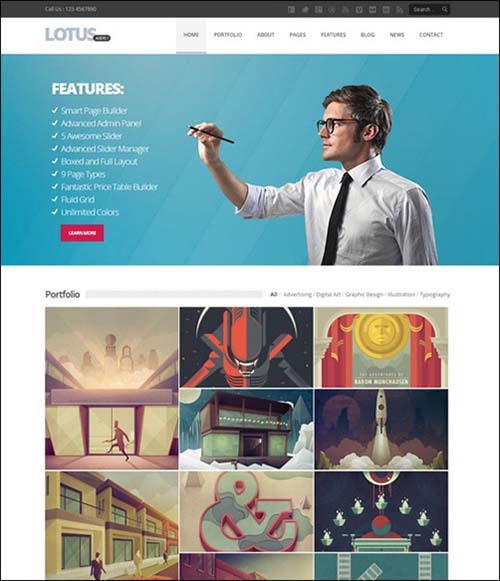 A powerful and flexible theme, it comes with very rich tools and customization options that allow you to create website as simple as possible. Its useful features include the Smart Page Builder, drag & drop page building tool, etc. in a Retina-ready responsive theme.
WowWay – Interactive & Responsive Portfolio Theme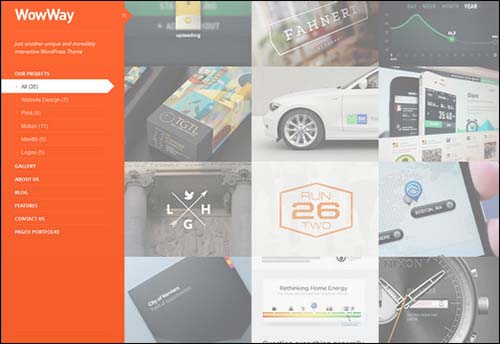 An incredible, interactive WP theme, it comes with a responsive grid and a dynamic left menu panel with beautiful transitions. It also has a fancy hover effect that will surely make your website looks professional and creative.
Photocrati Focus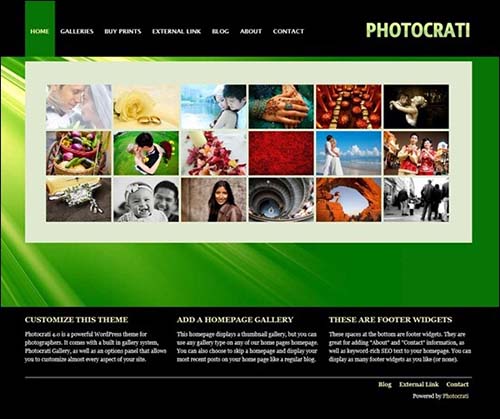 This premium and easy to use theme specifically targets photographers, even the novice ones, who want to customize their site using the theme's 13 different templates found in the admin area, where you can also control the header and footer, CSS styling, menus and sidebars, and social media settings.
Nimble Responsive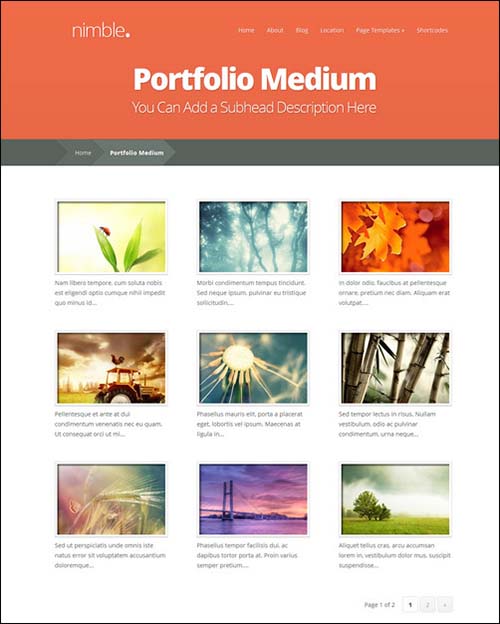 With its Retina-ready display, this responsive theme can do wonders for clients in different industries with its 6 amazing full-screen sliders to showcase your most interesting images or works. It also offers a great layout builder that requires no codes, convenient customization features, and even allow you to do further customization using the layered PSD files.
Responsy WP –Responsive WordPress Portfolio Theme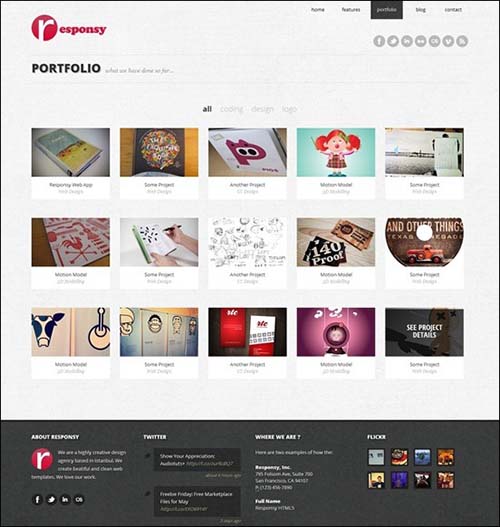 A responsive HTML5 WP theme that is more appropriate for personal portfolios or creative agencies, it offers a solid flexible responsive layout that scales from 320px to 1170px, aside from being coded with HTML5, CSS3 and jQuery.
NOVA – Responsive Business Portfolio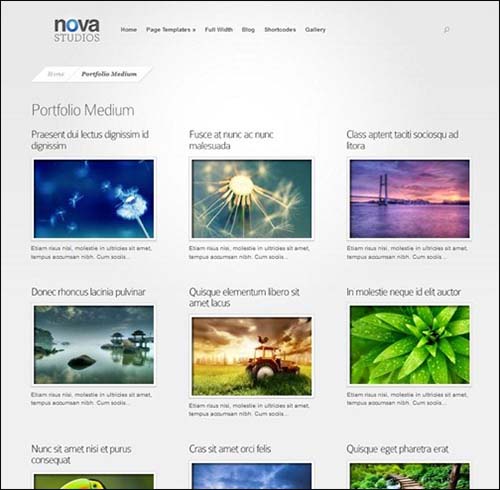 Loaded with many advanced features and professional interface, this responsive WP theme was designed with sharp and simplistic style that will display beautifully and intuitively regardless of the device the site is being browsed with.
Vertue – Clean and Minimal AJAX Portfolio Theme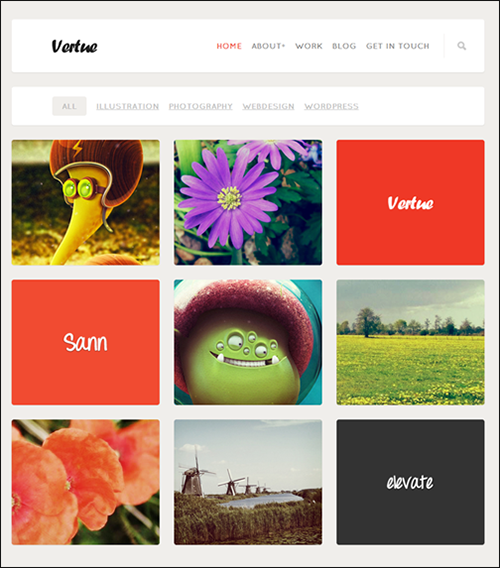 Instead of the usual multi-purpose theme, this clean and minimal theme offers AJAX viewing of the portfolio in a smooth way; easy to customize using the Theme Options, and styles drop-down menu instead of shortcodes.
Bigbang – Responsive WordPress Template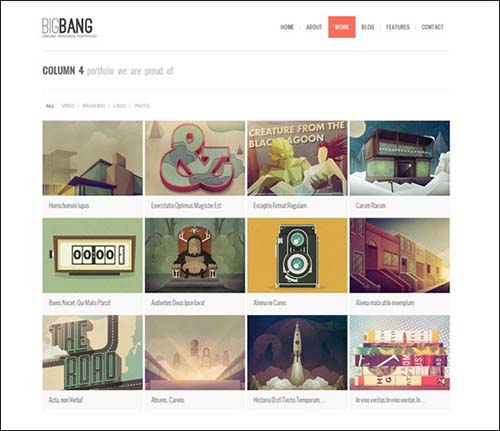 A responsive theme for any business or personal website, it has a clean and neat layout, sliders that hold smooth transition, and a template with a nice hovering effect.
Status – Parallax and Modular Theme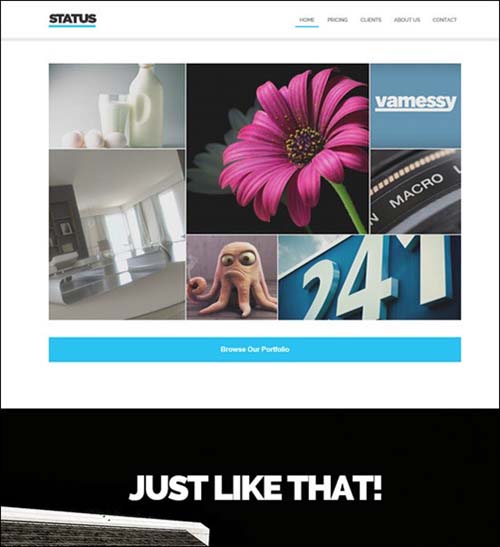 For a unique style and amazing design, it has the modern modular design with parallax effect layout that is only unique to the theme. A fully responsive theme, it has plenty of features for business and portfolio websites.
Photolux – Photography Portfolio WordPress Theme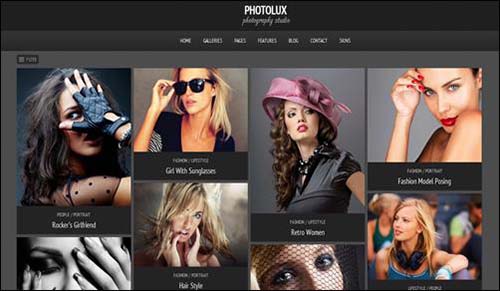 A powerful and elegant portfolio WP theme, it is best suited for photographers who want to showcase their works. Powered by Pexeto Panel, it provides tons of options without the need for codes to modify any aspect of the theme.
Yin & Yang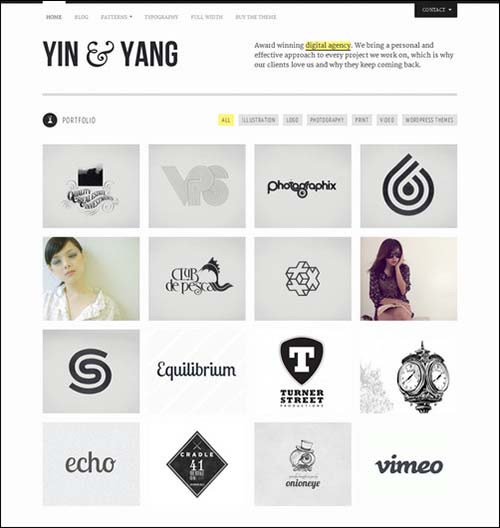 A bright, simple and easy to use portfolio WP theme, it offers plenty of powerful features themes with extensive support, ready with featured images, custom post types, and custom menus, among others.
Envisioned WordPress Theme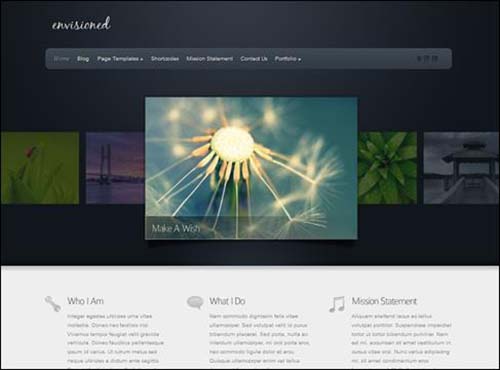 One of the best portfolios of the Elegant Theme, it offers a unique style photo slider and lightbox-driven homepage gallery, as well as the 6 different portfolio templates so you can showcase your work using different styles.
AREA53 – A Responsive WordPress Theme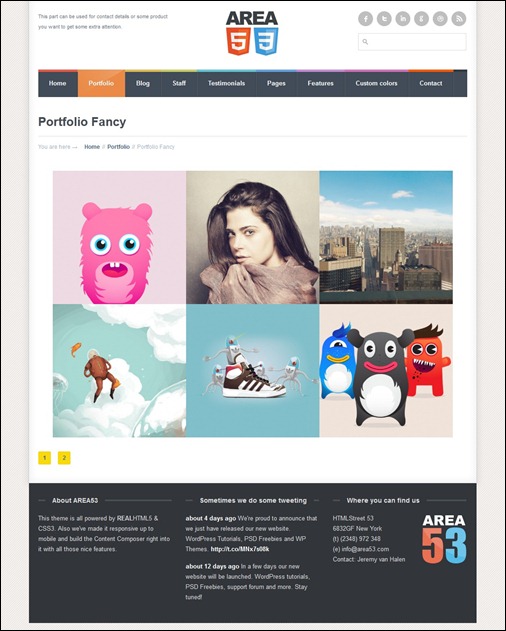 Specifically designed to make your building process a breeze, this theme has a fully featured Content Composer so you can create professional images in a minute and a responsive design to make your site look beautiful in any devices.
Gridlocked Minimalistic WordPress Portfolio Theme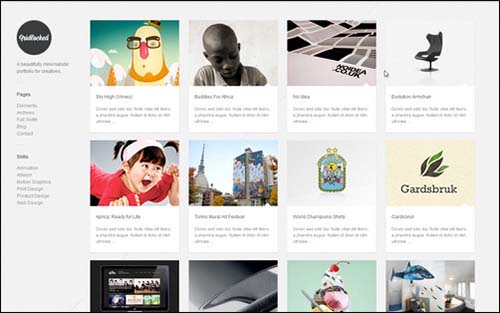 A truly versatile theme, this can be configured to focus on your work or your blogging, or both using a classic portfolio with modern tumblr-style blogging system and grid-base minimalistic design.
Classica: Minimalistic WordPress Portfolio Theme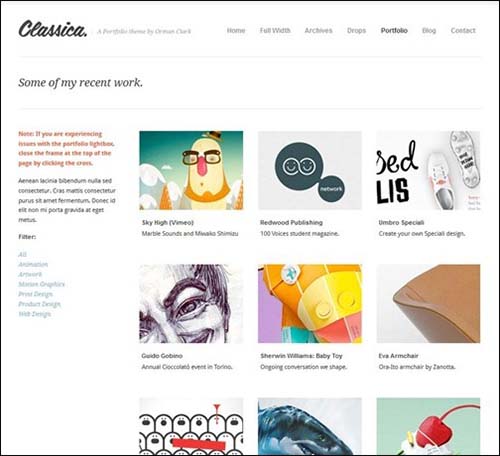 A minimalistic portfolio for freelancers, this is perfect for anyone who wants to showcase any discipline, graphic, web, etc., with a full multimedia support, accent color control, configurable slider, fully filterable portfolio, and multiple layouts.
Square: Responsive WordPress Theme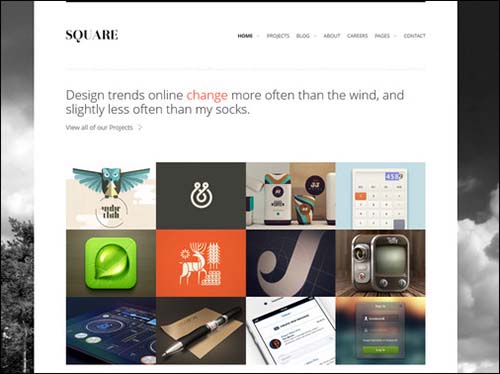 A clean yet minimal theme, it has a compatible layout with mobile devices and contains two homepage types for both personal and business portfolios, and is compatible with the latest WordPress version 3.5.1.
Angular – Responsive Portfolio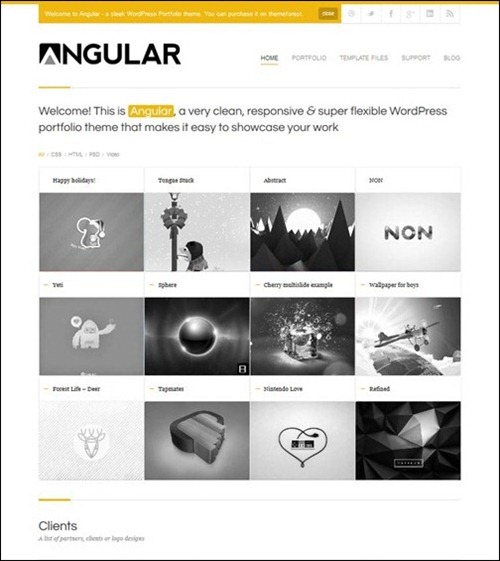 Since it is Ajax-based, you can easily surf through your pages without waiting for the other pages to load. Based on the famous Avia Framework, you can also build your pages easily using the layout builder with a theme that is built with the best SEO practices.
ShowyCase – Portfolio / Photography WP Theme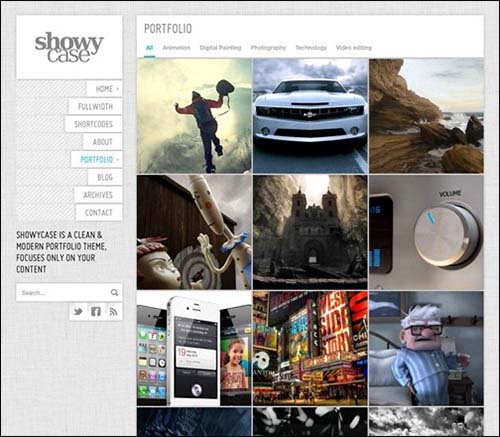 A professional, super flexible, and customizable portfolio, this comes with 2 starter color skin colors, unlimited background images, and almost anything you need to build a perfect portfolio website.
CHAMELEON Responsive WordPress Theme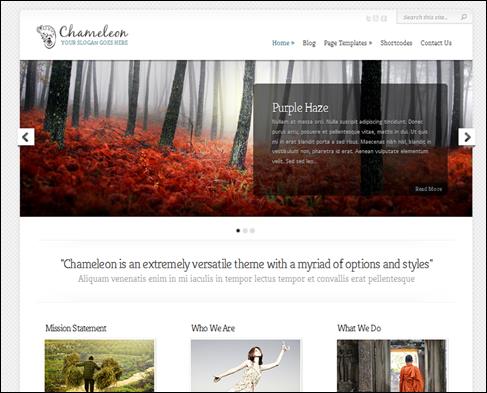 The theme's strength lies on its Responsive Layouts that have all the necessary features to make any business grow, besides its many shortcodes. With the ePanel option, you can easily tweak your blog and have full control over your theme options.
Artiste: Professional Portfolio WordPress Theme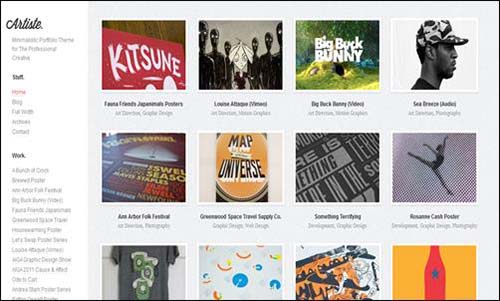 A creative theme with wonderful features, it allows you to showcase your work with a clean and minimal design with dark or light skins in a filterable portfolio that supports images, videos, and audio.
Expression Photography Responsive WordPress Theme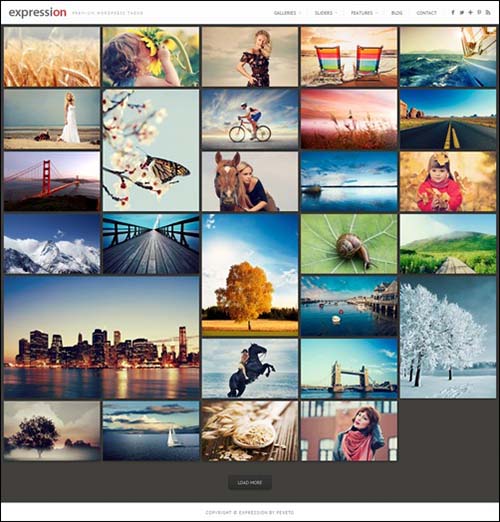 A powerful theme that fits photographers and creative people, this is powered by Pexeto Panel to provide the option to manage and modify any aspect of the theme. You can easily customize its appearance as well as build your own custom skin.