10 Best WordPress Plugins For Social Media
Are you a WordPress blogger who wants to use social media get more readers? If so, then you are at the right place as today we have a list of 10 Best WordPress Plugins for Social Media that let you enhance your website/blog's optimization for social media. Check out the list!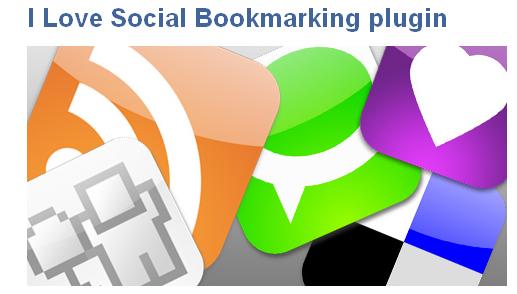 ---
---
Share This is a really good WordPress plugin that allows choosing the websites you wish to target and then letting your readers vote for you using this plugin. You can even change the colors in order to match your website. The best part is that it also provides tracking reports.
---
---
Sociable is one of the most popular social media plugin out there. This plugin simply puts buttons to various social bookmarking websites on every single posts of yours so users have the ability of easily submitting and voting for you. Sociable also lets you select the buttons you wish to include.
---
---
As the name suggests, this plugin simply adds nofollow tags to the links pointing towards the social media websites. This nofollow tag will keep the link juice on your pages, and this is obviously is better for SEO purposes.
---
---
This plugin allows promoting your blog posts on Digg, Reddit and Del.icio.us etc. Many options for customization are also provided.
---
---
Notable is quite similar to Sociable. This one also puts buttons to various social bookmarking websites on your website/blog posts.
---
---
The name says it all. Add to Any Bookmark Button creates a handy bookmark button that lets users bookmark the page with any bookmark manager they want.
---
---
This plugin is slightly different than the others mentioned in this list. It lets users vote for your website/blog posts simply through a drop down menu that lets them select a social media site at which to vote. This keeps less icons on your blog and makes it look neat and clean.
---
---
Digg is a very popular social media website that has the ability of sending a lot of traffic to your website in a short period of time. So you should definitely place a 'Digg' button on your blog posts, which would make it easier for readers to digg it. And this is exactly what this plugin does!
---
---
Sphinn is yet another social media website which targets internet marketing and search-related topics. This plugin lets your readers to easily Sphinn your posts.
---
---
These plugins would increase traffic to your website/blog so you should definitely get a plugin that has the ability of handling that traffic. Here is where WP Super Cache comes to help as it decreases the load on your server by providing the pages without even accessing the database, displaying them as if they were static pages.
Which plugins do you use to optimize your website/blog for social media? Tell us in comments below!