Practical tips on turning email marketing into a driving force of revenue
If you are not using email marketing to keep in contact with your customers and subscribers, you are missing out on one of the largest revenue sources in your marketing arsenal. Email marketing provides an excellent return on investment for any type of business, regardless if you sell online or offline (or both). Emailing past customers and subscribers who have signed up to receive communications from you is an excellent way to keep on top of mind and drive sales. Developing a program is easy, and many email companies have the tools, and offer the support to ensure that you stay compliant with the changing rules and regulations that affect commercial email communications.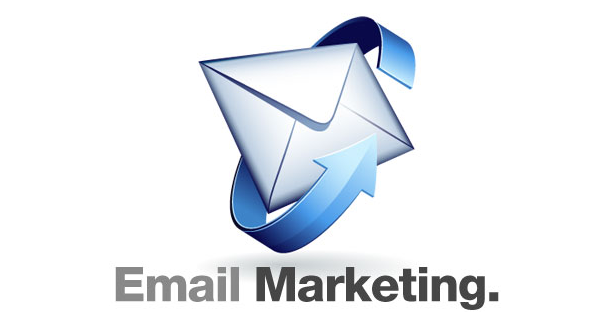 Email ROI Statistics
"The proof is in the pudding", as the saying goes. A quick search on the internet will provide you with a wealth of information and email marketing case studies that show what a good Return on Investment email marketing is for companies utilizing it. Email marketers tout the benefits of using email marketing as an integral part of their overall marketing strategy. Consider these staggering statistics (source):
Email marketing has an ROI of 4,300%!
66% of in-house marketers rate email as having "excellent" or "good" ROI.
66% of US online consumers ages 15 and up have made a purchase as a result of an email message.
Over half of businesses achieve over 10% of total sales through email marketing.
Over 70% of mobile purchasing decisions are influenced by promotional emails.
Email is the most popular activity on smartphones among users ages 18 – 44.
Statistics aside, just think for a moment of how many times you have received an email from a business mentioning a special sale, free shipping code, new product announcements, etc. How often do you click through to their website and shop? What factors made you click through to the website? It could be that you had forgotten all about that company, or it could just be the deal they are offering that prompted you to click. Either way, it got you to their website. If you pay close attention to email campaigns from other companies that you like, you can think about your own email marketing in terms of the consumer and explore some ideas on what you think might make them click through. Always remember to test different types of emails, subject lines, offers, graphics, and offers.
The Importance of Including a Mobile Strategy in Your Email Marketing Campaigns
As you can see from some of the important statistics listed above, mobile plays a very important part in email marketing. Mobile's importance in all marketing strategies will only continue to increase as more and more consumers adopt mobile technology including lap top computers, tablets, and smartphones. Some of the keys to incorporating mobile into your email campaign include making sure that your email and website are both mobile friendly with a responsive design that can be viewed on any size screen, and including accommodations for mobile shoppers. These mobile accommodations can include easy
access to phone numbers, email address links, and GPS mapping integration so that they may easily map out the destination to your business. If you are strictly an online business, the importance of GPS is replaced with convenient landing page development so that the shopper can easily find what was outlined in the email communication.
Getting Social with Your Email Strategy
Email is often considered a form of social media marketing since it is about communicating with your customers. Beyond just the social value of email, integrating your email into your social media channels allows your customers to experience more interaction with your company. Many email programs allow for sharing on social channels so that email recipients not only can forward the email to a friend, but can also share it on their own social channels. Offering incentives for sharing, or referrals is a great way to spread your email message via that ever important word of mouth. A referral or share from a customer will appear as, and in all respects is an endorsement of your company. Just as you monitor the analytics of your email campaigns, you can also monitor your social media using tools and reporting features like those offered through iSentia.com. This way, in addition to monitoring email opens, click thrus, and forwards, you can also monitor what people are saying about your company online.
Email Helps Capitalize on Customer Retention
When consumers consent to joining your email newsletter, it is one of your best connections to keeping that customer. Retaining existing customers is much easier and less expensive than acquiring a new customer, so nurturing that relationship will benefit your business through increased sales and customer loyalty. Once a consumer has bought from your company, they are much more likely to give you repeat business. Use the data to personalize and customize emails as much as possible. Since you already have the information about a customer which can include their past purchases in addition to any preferences and demographic information they have given you, you should use that information to create email offers that are geared towards them. Perhaps it is a follow up with related products or services, a reminder if your products or services are renewable or refillable, or maybe it is to alert them of new products or services that are similar to their past purchase, or related to their demographic. Personalized emails will convert at a much higher rate than general emails will. Always think about your own consumer preferences, what you would like to see, and what gets you interested in making a purchase. Use those ideas to continually formulate a better email marketing strategy.
Conclusion and Takeaways for Your Email Strategy
Sending emails to your customers and newsletter subscribers can be the most important driver of sales and customer retention in your marketing arsenal. Putting together an email campaign can be easy when you use the services of one of the many reputable email service providers. Email companies already have the tools and technology to help you communicate with your customers, send personalized offers, and create customer loyalty while staying ton op of mind. Take advantage of the tools that are offered and always take special care to maintain your list, use best practices, and avoid problems with
sending unwanted or unsolicited emails. If you choose not to send emails to your customers, you are not only losing potential sales, but customers entirely.