10 Effective Online WorkFlow Tools
Working efficiently online is very important and to let you do this, many apps are present out there. These apps make working online a breeze, as they allow painless daily workflow. Working online can now be made a lot easier and handier — thanks to some amazing apps!
So here is a list of 10 Great Web Apps For A More Smooth Online Workflow. Check them out!
Let's Crate makes filesharing a breeze. When you visit the page, you have the ability of simply dragging your files into the available box. You can do this without signing up. Then you can share the link right away.
Tip: You can sign up to create Crates to store files in different folders. The functionality of drag and drop remains.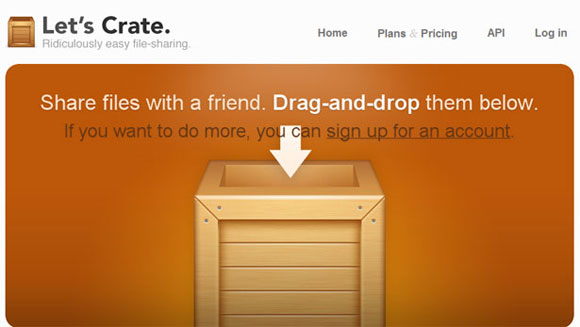 If you are one of those people who always make to do lists, then this app is a must have for you as it lets you create completely clutter-free and neat to do lists.
Tip: Add to do's from your phone with the handy iPhone App.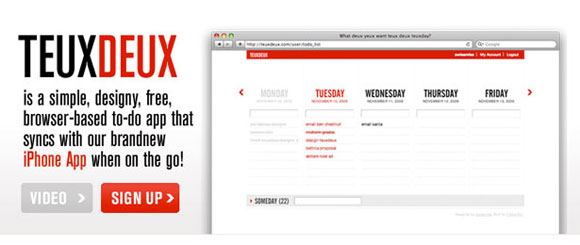 Creating screencasts is always very time consuming and annoying. But now creating them is extremely easy — thanks to an amazing app called Screenr. This app lets you create screencasts in minutes and publish them in a high quality resolution. Your screencasts are shown with a great overview like a blog landing page.
Tip: You can answer emails with a screencast where required. Doing this is really easy with Screenr and it makes for top notch customer service.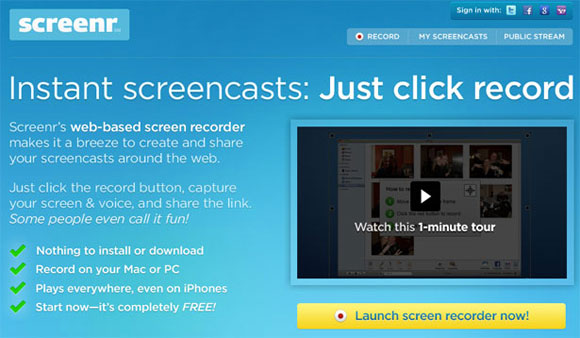 One thing that is really important in becoming a power user on Twitter is keeping a consistent presence. And you can do this using Buffer. It is a great app that can be filled daily with Tweets. Those tweets are then tweeted for you well spaced out over the day.
Tip: Click on the Buffer icon with the browser extension to add any post you liked.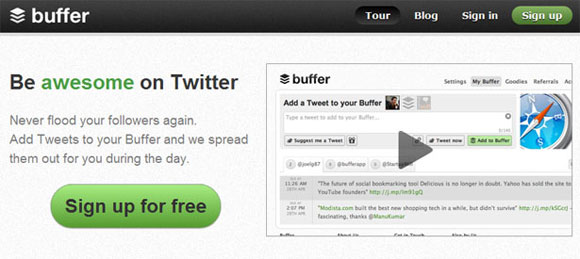 StrawberryApp pulls in tweets and Facebook updates and displays only the most relevant ones. This simply means that you will get to see the best and most shared content and you won't have to waste time fiddling with clutter. Definitely a great way to read news.
Tip: The App also gives you a daily update of top stories directly to your inbox you subscribe to.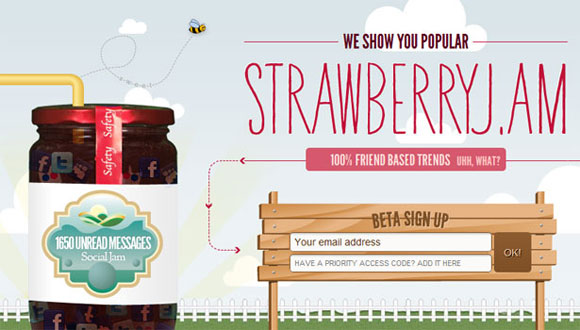 Rapportive is a popular gmail tool that lets you know more about the person sending you an email. You will see recent updates from Facebook, Twitter or LinkedIn right away. It is definitely an awesome way of connecting in different places without wasting any time on searching.
Tip: This App has also added Twitter reply support so now you can retweet or @reply right inside gmail.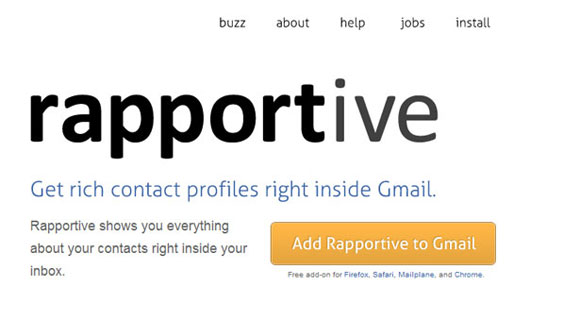 Time zones can sometimes get really confusing, and this is where EveryTimeZone can help. EveryTimeZone simply displays all existing timezones on a single page so that you have no difficulty in finding the right time.
Tip: You have the ability of easily saving fixed times next to the daily real time so that you can easily plan ahead.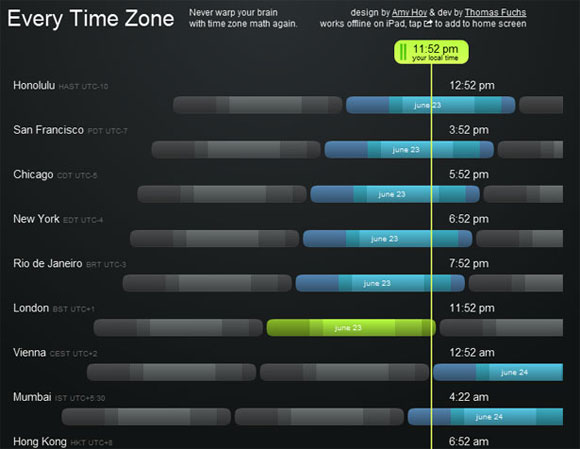 This one is a really amazing app that lets you know the rank of your website. All you have to do is to just put in the URL of any page and in return you are provided with a report on various statistics of the website, like in-site and off-site SEO, site traffic and usability hints etc.
Tip: WooRank can be used to compare competitors and search for similar websites in any given niche with the "similar sites" section.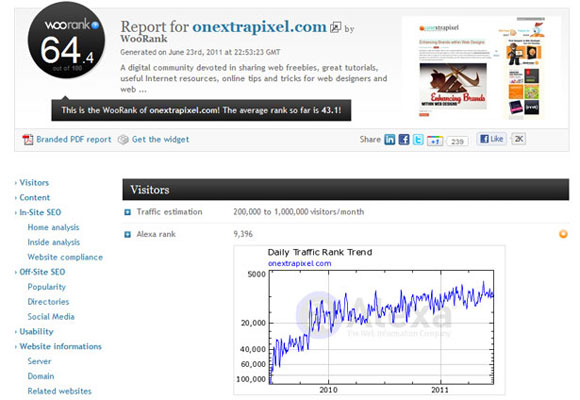 Now setting up a meeting online with people is easier than every, thanks to Tungle. This is an awesome app that lets others pick a time in your schedule. It is definitely saves you from confusion and wasting time.
Tip: Including Tungle in Rapportive tool is also possible. This things makes it even more easier for your email contacts to see your schedule.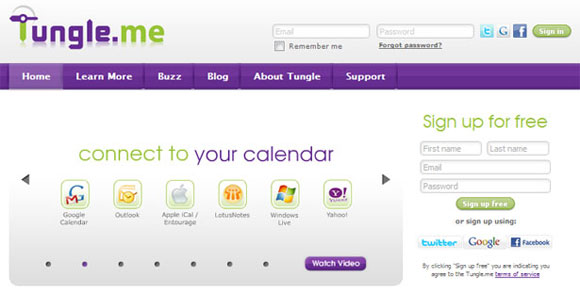 Coolendar allows setting up a schedule inside a calendar, but with a twist. Instead of playing with times and dates, they have made a very simple syntax where you define "meeting tomorrow 5 pm" and it is automatically set into the right place.
Tip: It works amazingly with gmail and lets you send a reminder in form of a Google Talk bot.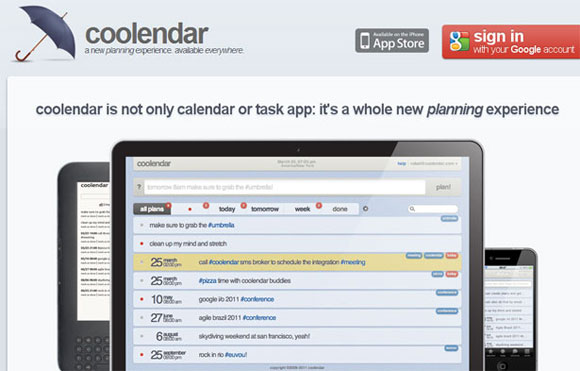 Conclusion:
These apps will definitely be helpful for you, as they will help you unclutter your life! So do tell us which one is your favorite out of these and which ones do you plan on trying?