10 Best Online Presentation Tools
Presentations are a great way of conveying ideas to your clients or co-workers. Creating presentations can sometimes be an irksome task and you might want to take advantage of one of the many resources present out there for creating online presentations. So today we list 10 Great Online Presentation Tools that you should definitely check out. Some of these tools are free while others come with a cost. Check the list out!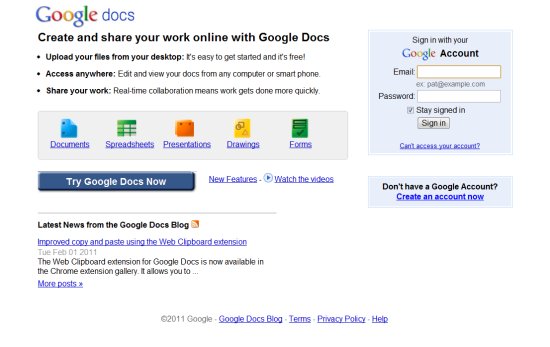 Google Docs is free and is extremely popular. It allows uploading images and video, adding text, and creating presentations easily and quickly. You can also allow anyone to see or edit your presentation. You can also upload your own PowerPoint files for sharing.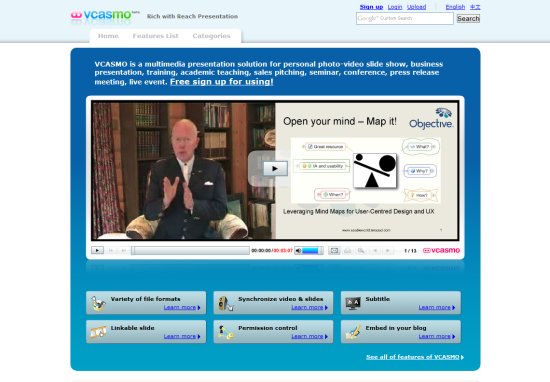 This one is a free tool that allows uploading photos, videos, audios, PDFs, or PowerPoint files for creating presentations. You can use the permission control feature to determine who can view your presentation, and if they can be embedded in blogs/websites.
This awesome tool is free for personal use. It boasts inbuilt themes that let you create presentations a lot easily and quickly. You can share the presentations with others and can also embed them in blogs/websites.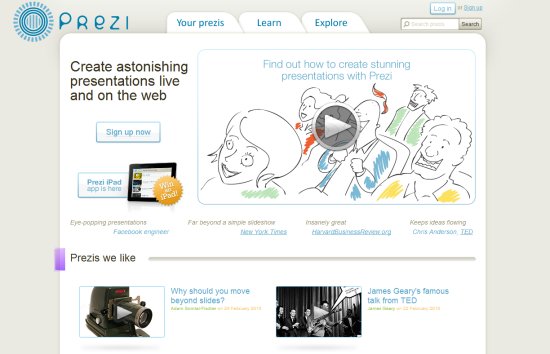 Prezi comes with both free and paid plans. This tool allows you to create presentations quite easily. You can share them online and they can also be downloaded for offline viewing. With paid plans start from $59 per year and you get extra features such as making presentations private and even the ability of working offline.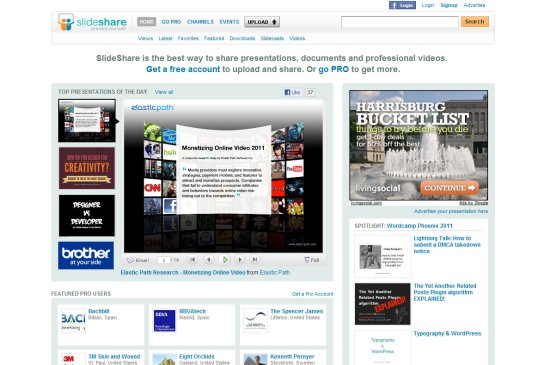 SlideShare also comes with both free and paid plans. If you will get the free plan your presentations will have ads, but you will still get unlimited uploads. Paid plans (starting at $19 per month) boast extra features such as no ads, private uploads, analytics, and buzz tracking to view who is sharing your presentations on websites like Twitter and Facebook.
280 Slides (removed by developer)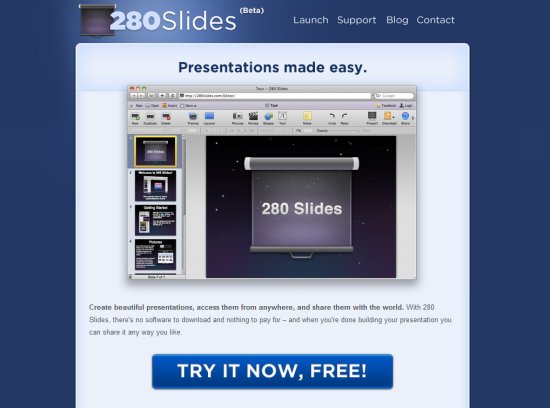 This one is an awesome free tool that has a neat user interface. It gives you the ability of uploading existing files or creating your presentations right from inside this tool. It boasts an inbuilt media search that lets you incorporate images and movies from services such as Flickr and YouTube in your presentations. Pre-built themes are also available that make creating presentations quite easy and fast. These presentations can be downloaded in PowerPoint format, emailed to others, or embedded in websites and blogs.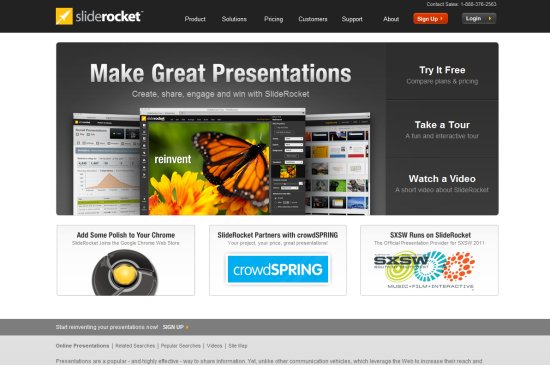 SlideRocket is a great tool but it is not free. It costs $24 per user per month with a 14-day free trial available. You have the ability of creating presentations or uploading your existing PowerPoint files. It also allows collaborating with teamworks in order to work on presentations, and every single presentation can be shared by a URL or embedded in websites/blogs. This tool also provides you with a detailed reporting on who viewed your presentation, where, for how long and even how they interacted with the slides.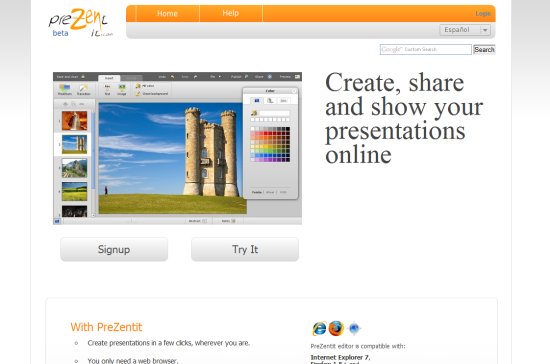 This tool is presently in beta and is free of cost. This tool allows creating presentations quickly, while others can even work on the presentation at the same time. You have the ability of setting your presentations as public or private, and you can also download them and view them offline.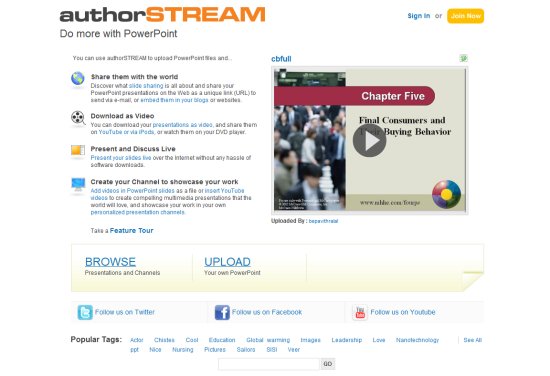 This is a really nice tool that allows uploading PowerPoint presentations and sharing them with others online. You can share the presentations through a URL, email, and they can also be embedded. You can also download the presentations as a video and then share them on YouTube. authorSTREAM gives you the ability of uploading 50 private presentations for free and sharing them with your contacts.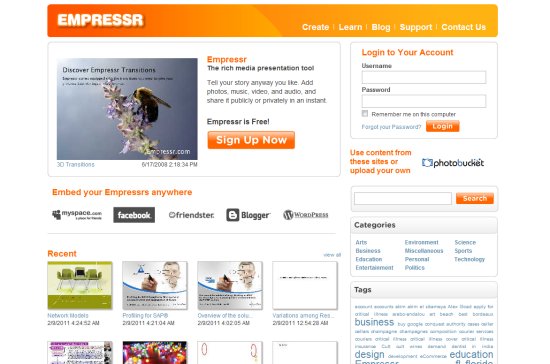 Empressr is a free tool that allows uploading your images, video and audio in order to create presentations online. You can share those presentations online and can also embed them into websites/blogs. You can view the report on how many people viewed your presentation.