How to Create a High-Converting SaaS Landing Page
Do you know that Software as a service (SaaS) is one of the most lucrative businesses today? I thought you should know. Statistics show that by the year 2019, it was generating over $85 billion in revenues.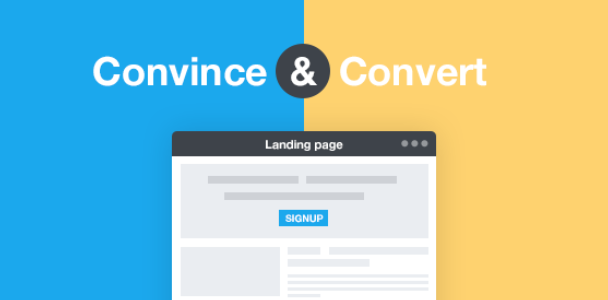 Now that it's lucrative, most business entrepreneurs have tried their luck in the venture, making the sector extremely competitive. The heart of every Saas marketing campaign is the landing page. And this is usually somewhere on your site where you use content to rally visitors to sign up and make a purchase from you.
The challenge here is, if your landing page is not well designed, you may not convert any good traffic.
Here are some SaaS landing page tips that will help you succeed in your SaaS marketing efforts.
Think about the customer journey
Are you planning for a high converting page? Then you have to pay attention to every stage of the customer's journey. That starts with the awareness stage.
At any given point of the customers purchase journey, they will be in one of the stages;
Unaware: at this stage, they don't even have a clue that they've a problem that needs a solution, and thus you can't expect much from them.
Problem Aware: At this point, they know they have a problem but have not figured out a possible solution.
Solution aware: here, they know the problem they've and possible solution, but the only thing they don't know is the solution your product offers.
Product aware: They've heard about your product but are not yet convinced that it would solve their problem.
Most aware stage: At this point, the person has heard a lot about the product and how it solves their problem, but they need some details to confirm that it is the perfect solution.
If you know the stage, your prospect is, you'll be better placed to craft a message that perfectly resonates with them, and you can be sure of winning them.
Do a message-match
One of the biggest marketing mistakes that marketers do is throwing chunks of money to marketing that goes to waste. Research has shown that, on average, 98% of all marketing budget is wasted. This is not because the visitors don't get to the page; they do. But the only problem is once they click, the landing page is dreadful. And the main reason is if the message is entirely different from what they read in the advert and thus they get disappointed in their expectations.
Message matching involves creating a landing copy that blends well with the advert's message to reassure the visitor that they indeed are on the right landing page.
Make the critical information easy to see
"First impressions are lasting," and you've an opportunity to create that impression when it comes to a landing page. That means you've to get your information across so that the visitor is satisfied at first glance. You can use a catchy headline and a snappy summary of your product or service that endears the visitor from knowing more.
Concentrate on the benefits, not features
Most marketers fail when they want to talk about the futures of their offering and not giving the benefits to the customer. Who wants to visit a landing page, and the first thing they're seeing is some terminologies explaining your products' features. That will put them off.
The prospect wants to know how your product will solve their problem, why they should consider buying from you and not your competitors. They also want to see if they're safe buying from you.
A saas landing page is the first part of your website that sends the first impression to your customer. If it is perfectly crafted, then you can expect some good responses. Take time and ensure the page resonates so well with the customer needs and solutions you're offering.