What to actually expect from a video production company
You might see the millions of videos circulating social media and assume video production is easy ― but you'd be wrong. There are hundreds of tiny details you must get perfectly right to make a popular vid, and unless you are a fully-fledged videographer already, you probably should seek professional help with any moving pictures you want to make.
Because video production isn't something most people do every day, few know what to expect when they begin to collaborate on a video project. Unfortunately, that means many people make mistakes when choosing production companies to work with. STLS Events is an excellent company equipped with modern tools and experts to help produce live events without any hassle. You can read more about it here.
Here are a few tips to help you have a positive and productive experience writing, recording, and reviewing your next professional video.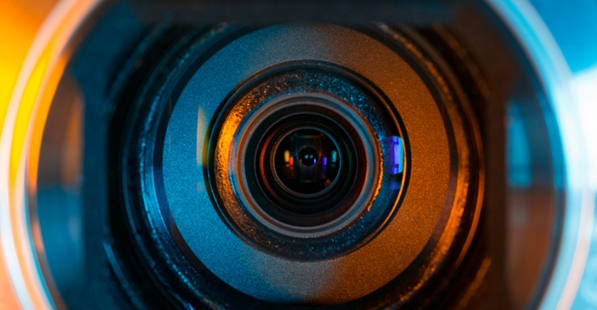 Don't Expect the Demo Reel
Most production companies' homepages boast a big central video full of dazzling clips of previous projects. This is their demo reel ― which you can find more examples of here ― and it is the company's attempt to demonstrate that they are established and claim a variety of clients. While you can use the demo reel to weed out companies that lack professionalism, you cannot know what to expect of a production company based on its demo.
Instead: Research Recent Projects
Demo reels contain clips of production companies' works, but they don't show you the whole picture. The best companies have a section on their website devoted to recent projects, so you can review their true quality and appropriateness to your needs. You should expect a completed project, not a flashy set of clips.
Don't Expect Your First Find to Be the Best
It's easy enough to find a production company in your area using a simple web search, but not every studio is equipped to serve every need. For example, you don't want a wedding videographer filming your business commercial. What's more, not every production company's pricing model is the same, so you might end up paying way more for way less if you opt for the highest result on Google.
Instead: Shop Around for Quotes
By reviewing a handful of production companies, you will build better expectations of the proper price range and available features to create the video you want. Then, you can weigh these findings against your evaluation of project quality to find the studio with the best value, like this video production services in Seattle or video production company in Orlando.
Don't Expect to Get Amazing Results at Low Prices
You get what you pay for ― and in no industry is that more true than video production. You can set your budget at $10 and still be able to afford a video, but there is no guarantee that it is the video you expect. You will sacrifice any number of features for low prices, and you'll probably walk away from the project feeling disappointed.
Instead: Know Your Needs
There is no shame in hiring an up-and-coming video producer with a slim portfolio for the sake of your budget, but you should recognize that less-experienced (or otherwise cheap) video production providers simply cannot match the quality of service of larger and more expensive firms. If you have the resources, you should probably go with a bigger, better production company.
Don't Expect Them to Know Your Style
Just like any good business, a video production company has its own style. Unfortunately, that style doesn't necessarily align with yours. Worse still, you might be tempted to dump your video idea with the production company without fully explaining your expectations for the video's style. The only result in this situation is a wasted budget and an unusable video.
Instead: Explain Your Brand in Detail
Your brand is unique and your business is unique, so you shouldn't expect your video production company to know everything about you from the get-go. You should have an extensive pre-production period in which you can provide information about your background and goals for the video. Then, you will be more likely to obtain a video with the right style.
Don't Expect Help With Online Services
Video is never-endingly useful, which means your video could have dozens of purposes ― including, increasingly, video marketing. However, few video production companies offer more than a few cameras, lights, and editing services, and not all are willing to modify videos for use online,, such as with video compression, for example.
Instead: Ask About Added Value
Online services are usually included in a section of features called added value, which usually contain a bevy of supplemental marketing efforts. At the very least, you must ascertain whether your video production company can produce internet-capable films, but if you aren't particularly social media–savvy, you might look expressly for a firm that has online video smarts.