Make Money Online with Flixya 3.0
The latest version of Flixya is a very famous online social networking site. Once you sign up you can share you written material, photos and videos which can become a source of income for you!
How Much do I Have To Pay To Use Flixya?
Nothing at all, it is totally free!
How to register?

Registering at Flixya is extremely simple and easy. All you have to do is to fill up the form, verify your email and Voila!
Once you are registered, you are required to fill up the 'welcome box'. It will help you if you don't have a Google Adsense account already.
Share stuff and make money!
When you are done with the registration process now you are ready to share some great content on Flixya. It lets you share three types of things:
1. Videos –– Through Google Video, YouTube, Daily Motion, and other popular online video sharing sites. Their newly launched Flixya Video Publisher 2.0a for FireFox lets you transfer videos from YouTube, Metacafe, Revver, Livevideo, Bolt, Veoh, Google Video, Daily Motion and Break. People can vote up/down your video and most popular videos appear on homepage.
2. Photos — By uploading them. A little downer is that they don't have the 'multiple image upload' feature and you have to upload photos one by one, which can be very irksome.
3. Articles — Or in simple words, you cab blog! So write whatever you feel like and share your thoughts and feelings with the world!
The process of making money.

Minimum requirement for making money:
You are required to share at least 10 things before you start making money with Flixya.com.
It ios the most imporatnt thing and without it you won't make any money. In order to monetize your content, you are required to link your Flixya account with a Google Adsense account.
Don't have a Google Adsense Account? Then fret not as Flixya will help you get one. They have partnered with Google Adsense Revenue Sharing to help you get an account quite quickly.
Whilst on the 'monetize' tab, you will see the option to make a new AdSense account. All you have to do is to click that and follow the simple process to get a new AdSense account. Now wait till you are approved.
Tip: To increase your chances of getting your Google Adsense account approved, keep a 100% original content which is all by YOU!
Now once you are approved with Google Adsense account and it will link with your Flixya, and now you are ready to make some money online.
What is Ad Revenue?
Well that's a simple one. You will be paid whenever someone clicks on one of Google's Adsense(tm) advertisements on your page.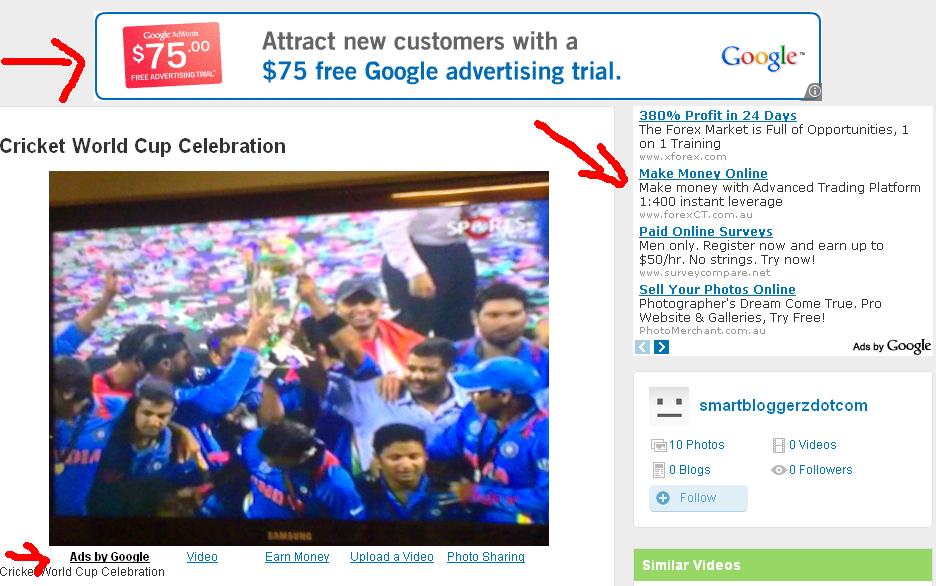 Flixya boasts 100% Revenue Share. What is that?
It is again very simple. You will get 100% of the ad revenue generated from the ad impressions that are shown on your pages. In simple words you get all the money when someone clicks on ads that appear around your content.
Now the BIG question: How much do you get paid?
Now you will get paid when someone clicks on ads on your page but "How much?. That is not fixed. You can be paid $0.01 to $1250+ per click. So as I said it is not fixed so it can be anything.
Tips to help you make money with Flixya.
1. Never ask people to CLICK!
2. Always share original and 100% YOUR content.
3. Be consistent in sharing content
4. Entertainment is the Key.
5. Promote your content on Flixya.
Conclusion:
Flixya is a really good way to make money online. The more you participate, the more money you generate. The best thing is that it almost has the same potential like eHow in terms on google rankings, and that's a great plus point.
Try Flexya 3.0 and start your earning now!