How to Improve Your Business' Supply Chain: A Guide
Supply chains are more important than ever. They often span multiple countries and reach across oceans, and no two days are ever alike. New policies come into play, working conditions affect output, materials might need to be managed and so much more. Supply chains are incredibly fast and stressful to deal with as a result, and for those managing them, work is about to become so much harder.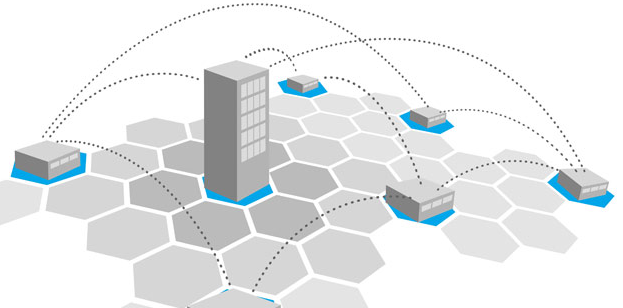 Managers have greater expectations today than they ever have in the past and their responsibilities are only set to become greater as time goes on, especially if the company aims to translate their supply chains into a more sustainable system.
Managing this supply chain is hard now, and it's only going to get worse unless you change your approach and your skillset by doing the following.
Migrate Your Supply Chain Management to One System

If you don't already use Enterprise Resource Planning systems (ERP), then the first step you should take is to migrate all of the independent systems under one umbrella. This is how your data will be able to communicate with each other best. Think better automation, better reporting, and more importantly, just better data visualization and record keeping.
How Do You Start Using ERP?

Setting up an ERP is complex, and honestly, it is better to let the tech specialists handle it. What you oversee, however, is learning how to use it effectively to better realize your business' goals.
Learn More About Supply Chain Management

Supply chains are evolving at a rapid pace. Just a few decades ago they were nowhere near as complex or international as they are today, and they aren't about to stop changing anytime soon. Developing nations are gaining a massive middle class, which means relocating production or redesigning the supply chain in order to accommodate the increase in costs.
There is a lot to manage and one of the best ways to get a handle on this process is to get up to date with the latest advice and information:
Stay Current with Competitors

Always follow what your competitors are doing. In some cases, you may be able to turn your competition into a partnership. Join forces with a competitor to increase your buying power or to help reduce the costs of a new production method.
Follow News and Policies in Your Supplier Countries

Follow news and especially policies in the countries where your supply chain touches upon — from material acquisition to production, right down to packaging. If a new bill comes into place introducing a higher minimum wage, then you need to be prepared for it. Never let a policy change blindside your business.
Complete a Master's Degree in Supply Chain Management

If your knowledge is lacking, it can be hard to play catch-up with experience alone. That is when an advanced degree in supply chain management is invaluable. With it you can concentrate on highly complex topics such as Enterprise Resource Planning, Global Leadership, or for those in the healthcare sector, healthcare engineering.
Supply Chain Managers are going to be expected to take on a more hands-on role in the future, meaning that to secure your job and even obtain a better one, you're going to want a master's degree. In fact, many employers will even start requiring one. SCM is not an easy subject on the global scale, especially if you are coming into it for the first time.
Supply chain management degrees are the perfect solution for those in the sector or those who wish to leverage their existing skills in the industry on a global scale. You can learn more about the degree and its benefits by clicking here.
Put What You Learn to Use

There are two ways you will want to put what you have learned to use:
Use the skills in your day-to-day activities and planning
Teach your employees those same concepts to elevate your entire department
Investigate and Vet Suppliers

With all this new information from your master's in mind, it's time to investigate and vet your suppliers. Try to find better alternatives either in terms of production quality or cost and use the latest research and skillset you have gained from your MBA to do it.
Investigate and Vet New Materials

New, innovative materials are being created and perfected all the time. You can work to close the loop and save big on raw materials by recycling old ones once you scale up the technology. If there is a new material or new production method that sounds promising, investigating it further and running a cost analysis is in the best interest for your entire company, and even for your industry as a whole.
Work to Acquire Green or Fair-Trade Policies

The best way to improve the quality of your product and safeguard your entire supply chain is to follow existing guidelines. Green certifications, fair trade certifications, and other similar quality certifications will be hard from the start, but once you achieve one, it will be easier to get the next one.
These benchmarks are a wonderful way to ensure that your supply chain reaches a certain standard. You can then use the certification to directly market your product to customers or to other businesses. As you have already done the work along your supply chain, you can even become a supplier yourself and work with other businesses on commission to fulfill their orders as well as your own.
Some of the top certifications you could work to acquire, for example, include:
USDA Organic
Safer Choice
Energy Star
Fair Trade USA Certified
The Institute for Green Business Certification
Keep Your Skills Sharp by Completing Specialist Certifications

There are a variety of additional certifications you can achieve later in your career that will bolster your credentials and help you tackle the ongoing challenges you face in your job. If your business is looking to adopt more sustainable business practices, there are certifications you can apply for that will strengthen your personal qualifications.