How To Create A Successful Mobile App Design In 6 Steps
The process of designing a mobile app can be quite challenging. But once you get over that hill, it'll make you stand out from the competition and serve as the important difference between creating unique and average products.
But how do you create a successful mobile app design? Keep on reading and learn more which steps you need to take to help you with your app design.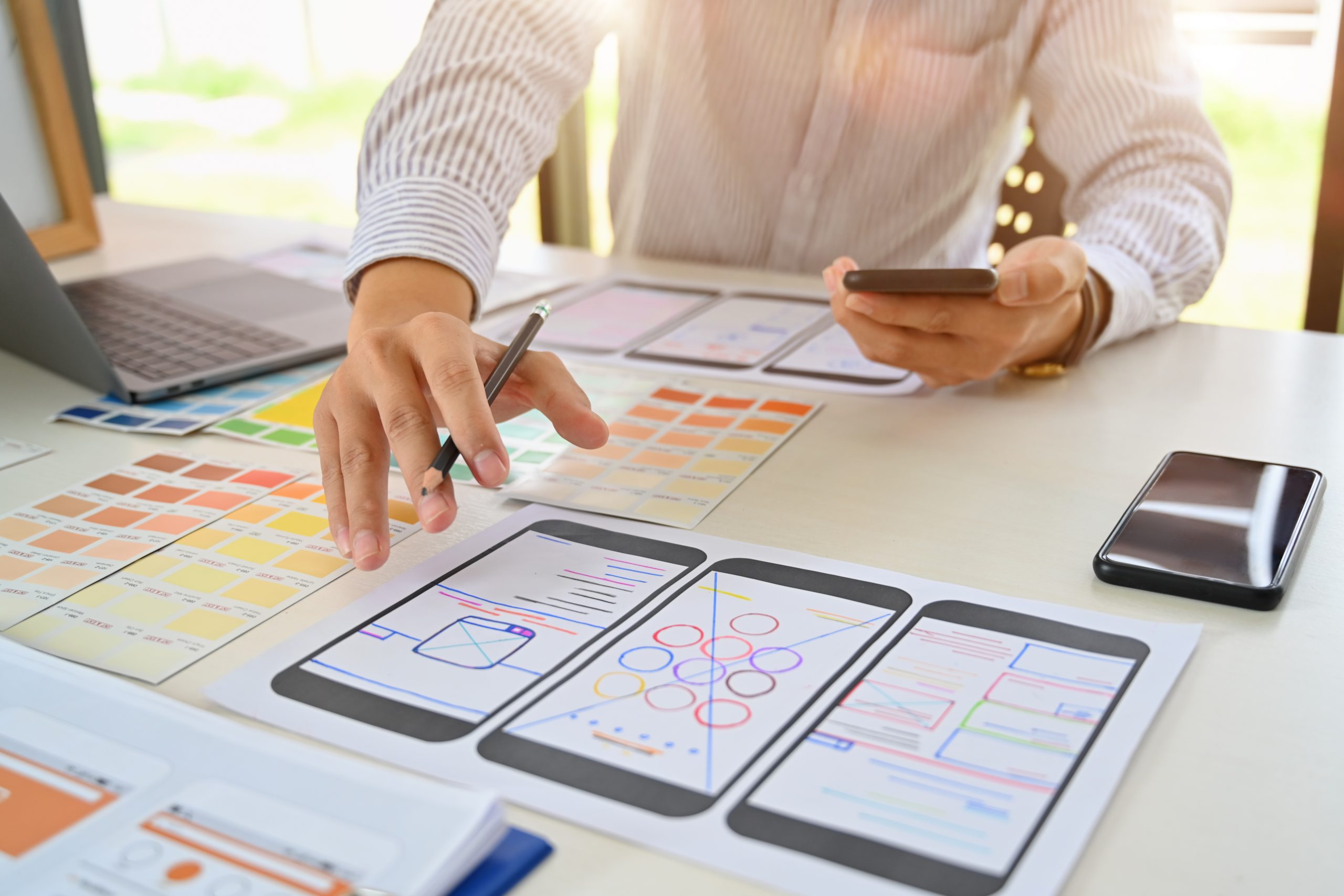 Determine The Goal And Purpose Of Your Mobile App
Similar to putting up a business, determining an app's goal and purpose is a crucial step to ensuring a successful app design. If you don't have clear goals, standing out from your competition would be quite challenging.
Make sure to write down everything, starting with the thought of how you're planning to market your mobile app. Only set realistic goals and avoid listing items that are impossible to achieve.
After formulating ideas, understand what works and how you can make them possible. For instance, if you want to deliver rich push notifications, research about the elements that make up engaging notifications. In this phase, you'll also you need to do your homework on your target audience and determine their personas.
Research Your Competitors 
These days, the world of mobile applications is so diverse and competitive. With that in mind, you need to ensure that yours won't only fit but stand out from an endless sea of options. Remember, just because there are lots of similar applications to what you're formulating doesn't automatically mean your app won't become successful.
By closely researching your competitors, you'll get to know more about the missing features of their apps and include them in your mobile app. It won't hurt to read reviews of your competitors' apps thoroughly. In that way, you'll learn what people like or dislike, making your mobile app a solution to some of your customers' problems.
Pick A Platform
Choosing the right platform where you want to develop your mobile app is also essential. You can select either iOS or Android or both. But your decision will depend on your ideas and the reasons for making the app.
Since every operating system comes with its own design language, you must follow the platform's design guidelines.
Mobile app designers need to consider the various button positions and navigation patterns that both iOS and Android have. Often, it'll dictate other elements such as the placement of UI components and font selection.
By assessing the different aspects ahead of time, you'll make sure that your app will function correctly and looks excellent. This is important because some people tend to uninstall a certain app if it's not working well.
Create A Wireframe
A wireframe is a low-fidelity representation of how your mobile app will look. In simple words, it's an outline or sketch of where labels, buttons, images, and other objects will go, along with the layout.
Creating a wireframe provides you with a good chance to realize your visions and put them into the mobile screen. During this step, you won't need to worry about the fonts and colors yet. Also, you don't need to create specific design options. It's all about creating a workflow and establishing the app's overall structure.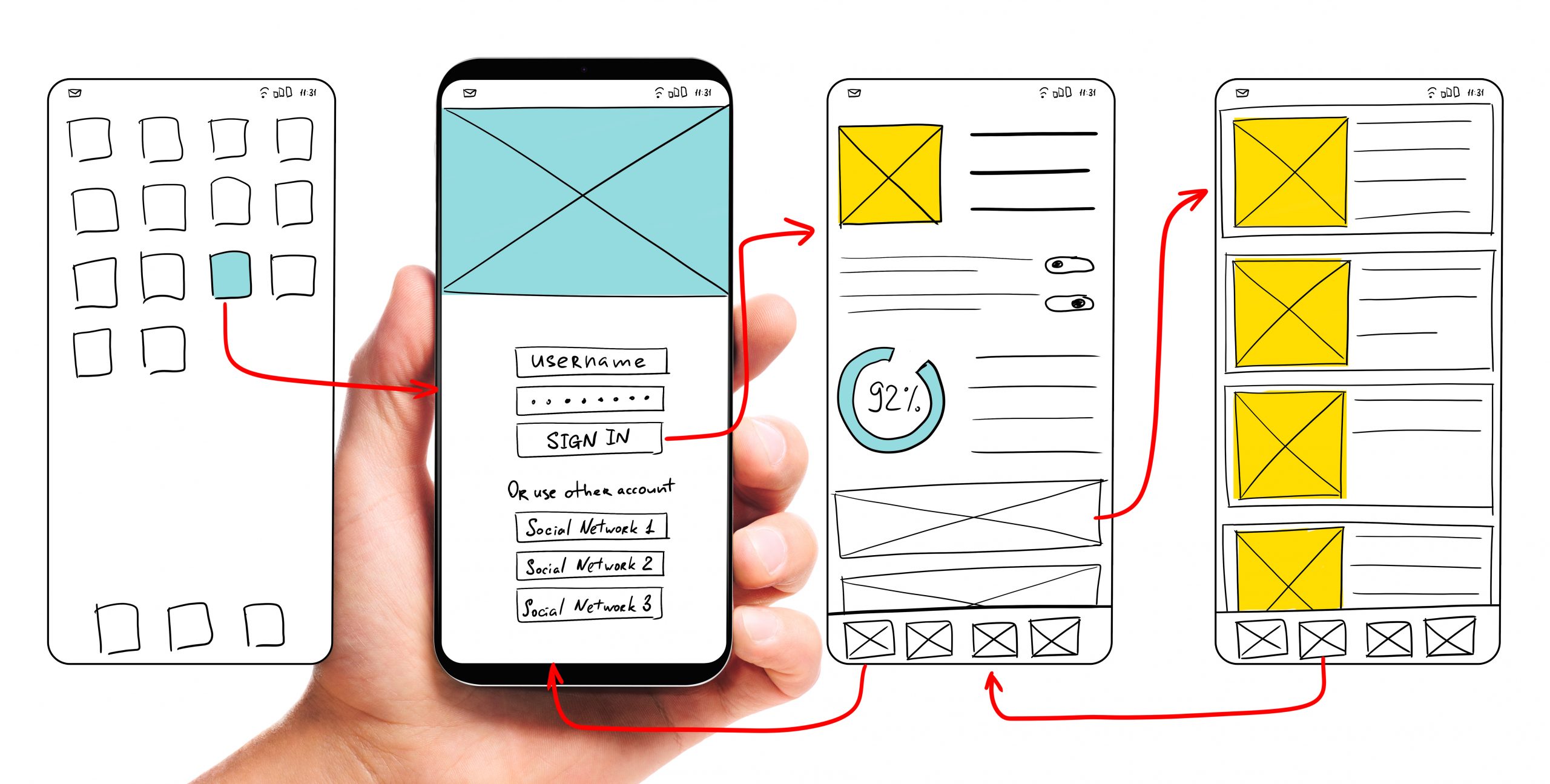 Incorporate Visual Aspects
Your mobile app's design must have a direct impact on the users' minds. Actually, according to one study, more than 90% of first impressions are associated with design. In terms of the features influencing the first impression of users, website navigation and visual appeal are top priorities. Since a great first impression may take your mobile app to the next level, you must invest in designs that pull users in.
Keep in mind that while the look is crucial, you'll also need to have an excellent UI to improve the overall quality of your mobile app. The UI will determine how the app will behave and look visually. Typically, this includes different elements like icons, fonts, and colors. But all these should align with the identity of your app.
When making a perfect mockup, aim for minimalistic designs, choose fonts and colors mindfully, and be consistent throughout your mobile app development.
Create A Prototype
At this point, you'll need to yield a minimal feasible product. This step allows you to test the app's features extensively, and the goal here is to finalize the foundation and structure of the app before releasing it to different app stores.
Come up with a click-through prototype for users and then collect feedback. Assess the prototype and see if some changes need to be applied. During this phase, problems are determined and solutions are made.
Final Say
A successful mobile app design combines functionality and beauty, and remember, that's what you should be aiming for when you're developing an app. Hopefully, the steps mentioned in this post have helped you create a visually appealing mobile app.