How to attract better talent with your website
Most modern companies use websites for a single purpose, or a cluster of secondary purposes related to one primary purpose: to attract more buyers to their brand. They use their website as a hub, to attract more potential customers, as a billboard, to advertise their services, and as a mode of persuasion, to convince those customers to buy.
Using your website in this way is certainly profitable, and borderline necessary to succeed in the modern world, but it's only a fraction of what your website can do for your brand. Consider one significant function that's often overlooked: attracting talent. With the right talent, a good business becomes great, but finding that talent is an excruciating process. Why not make it easier with a solid online strategy?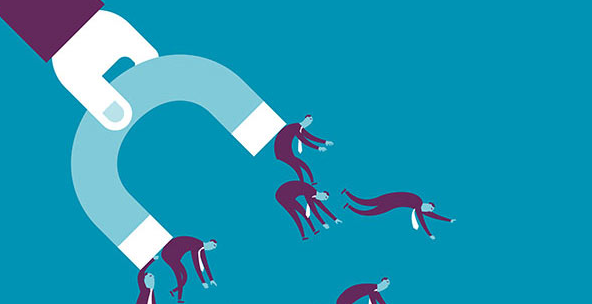 The Advantages of Websites in Attracting Talent
Websites have some distinct immediate advantages in attracting talent to your company:
Showcasing your company values. First, your website has the power to showcase your company values, both directly and indirectly in the design and copy you demonstrate.
Accessibility to people familiar with your brand and work. Your customers, partners, vendors, and fans will all know your website already—adding a simple job ad could easily attract interested parties.
Secondary value from existing marketing campaigns. You're already marketing your website—why not leverage those campaigns to attract more applicants too?
Increasing the Size and Quality of Your Applicant Pool
With those advantages in mind, use these strategies to vastly increase both the size and quality of your applicant pool:
Highlight your company culture everywhere. Make your company culture both apparent and ubiquitous, on as many pages of your site as possible. This will do a couple things for your applicant pool. First, it will show your dedication to your own company values, which will make you a more appealing option for applicants. Second, you'll start filtering out all the applicants who aren't a good fit for your brand (or at least a significant chunk of them). Don't be afraid to show your true colors; it will be good for your customers too.
Make your Team and Careers section prominent. Your Careers section will obviously demonstrate what you're looking for in new applicants, but your Team section will show off who you've already managed to recruit. Beefing up these two sections with images, details, and plenty of optimized text will help you attract the best and most appropriate talent to your brand.
Create dedicated pages for each individual position. When you're ready to hire, be sure to create dedicated pages for each individual position; this will give you a platform to include more details about each position, and optimize each page for SEO (more on this later). This will also allow you to segment your roles based on your intended type of worker, such as a full-time employee versus an independent contractor. According to Clockspot, optimizing your applicant pool with a "pipeline" of independent contractors can be a powerful means of keeping your workforce full and busy, and dedicated contractor pages could help you facilitate this.
Target specific geographic areas. Be sure to segment your job postings based on location, and use plenty of geographic keywords to more strongly pronounce your intentions. This will also help your SEO efforts.
Be as detailed as possible with job descriptions. The power of a job ad is directly related to how well-written it is—that means creating an awesome headline and being as descriptive as possible in the body of your ad. Spend some serious time crafting your job descriptions, and don't be afraid to show off your brand personality in the process.
Leverage SEO and social media. These are two relatively inexpensive marketing strategies that you can use to double down on your recruitment campaign. Optimizing your domain (and individual pages) for search engines will help more job seekers find your ads, and social media (if you've built an established following) will help you get the word out about your open positions. Depending on your priorities, you can split your marketing resources to funnel more leads to your applicant pool.
Once you decide to use your website to attract more top talent, it's a simple matter of adjusting your existing strategies and adding in some new ones to get the job done. Over time, you can optimize your tactics to hone in on even more specific demographics, or increase your applicant pool even further; for example, you could make an adjustment to the title or description of your new job posting and see what effects it has on the number and appropriateness of your incoming applications.
Just don't forget that all-too-important final step: selecting the right candidates from the pool.