7 Skills Needed to Run an E-Commerce Store
There are millions of consumers who have said goodbye to shopping on the high street – instead preferring to purchase products online. Over the last few years, the e-commerce world has gone from strength to strength, with popular platforms like Amazon, Etsy and eBay allowing you to set up your own e-commerce store and sell whatever your heart desires.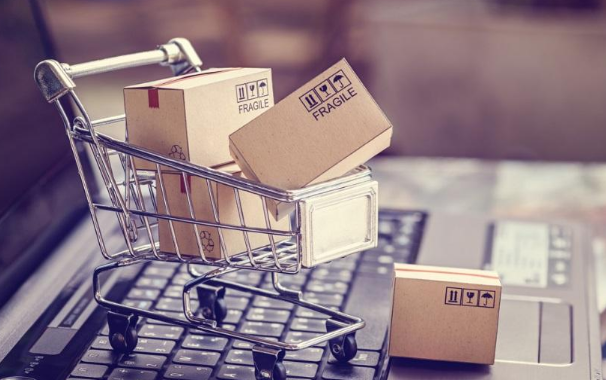 If you are interested in running an e-commerce store, here are some of the key skills and attributes you will need to succeed.
Strategy and Planning
Whether you run a business in person or operate online, no successful company has got to where they are now without thorough planning and research. For your e-commerce store to thrive, you need to identify who your target customers are, and what sorts of products or services you plan to offer. Although they may seem like basic questions, they need tons of research to be answered correctly. Once you've picked a platform to house your e-commerce store, you need to draw up a business plan that outlines your objectives and goals.
Marketing
Strong marketing skills are crucial for success in the e-commerce world. This is because digital marketing allows your e-commerce store to gain new followers and grow your business. Getting a grasp on SEO (search engine optimisation) and understanding the importance of email marketing are key components that will propel your operation forward. It's vital that consumers head to your store first over competitors, which is why you need to use keywords that are relevant to your products and brand, helping to improve your search engine ranking result. You may also be interested in business management degree distance learning which has marketing modules that can teach you the A-Z of how to advertise effectively.
Effective Communication
While you won't be seeing customers on a face to face basis, it's important that you possess excellent communication skills when running an e-commerce store. Your audience may have a plethora of questions and queries, so it's your job to answer them in a timely manner and remain professional and attentive. How you conduct yourself will say a lot about your business and reputation. Effective communication can create stronger relationships and resolve problems.
Writing
Even if you believe the products on your e-commerce store are up to scratch, if you don't sell them in an enticing way, it's likely that consumers will go elsewhere. For every product you sell, you need to include persuasive and informative content about your items. Good writing skills can be the difference between customers being interested in your brand and switching off.
Networking
When running an e-commerce store, one great way to grow your operation is by effectively networking with other industry professionals and consumers. It's important that you develop strong relationships with suppliers, resources, and other e-commerce store owners. If you're new to the field, you can gain valuable advice that will reduce the risk of you making mistakes. Make sure that you research into existing e-commerce stores which can give you a better idea of what strategies and techniques to use in your own. To grow your e-commerce store, you may want to partner up with other sellers and house their links on your page.
Time Management
Managing your time is very difficult when launching an e-commerce store. As your business begins to grow, there will be all sorts of tasks that need to be juggled and completed quickly. While you may believe that multitasking is the best way to get things done, stress levels can rise and make it hard to stay on track. It's far more productive to manage your time and use specialist software that can help keep you organised and ensure consumers receive the best service possible. Regardless of what products or services you offer, customers expect you to deliver and meet their needs on time. Time management skills can boost productivity, lower stress and anxiety and help keep your e-commerce store on the right path.
Self-Confidence
If you don't believe in your abilities, no one else will. With so many e-ecommerce stores already in operation, you need to keep positive and do everything you can to stand out the from the crowd. It can be easy to lose steam at the beginning, which is why it's important to be motivated and driven for success. As your business begins to grow, you will notice a huge increase in your confidence and self-esteem.
The e-commerce industry is booming with global sales heading into the trillions. If you have a business mindset and want to add to the statistic, all the skills listed above can help you plan, run, and grow a successful e-commerce store.