9 Software tools that make marketing stress-free
No one in business can deny that marketing is an essential practice. Unfortunately, perhaps because it is so vital to business success, marketing can be the cause of some of the most painful work-related headaches. Marketing campaigns are complex, often requiring dozens of moving parts in advertisements, emails, social media accounts, and more.
Fortunately, there are more than a few marketing tools to help you get through your campaign without popping a single ibuprofen. Here are the best and brightest marketing software to take the stress out of your next campaign.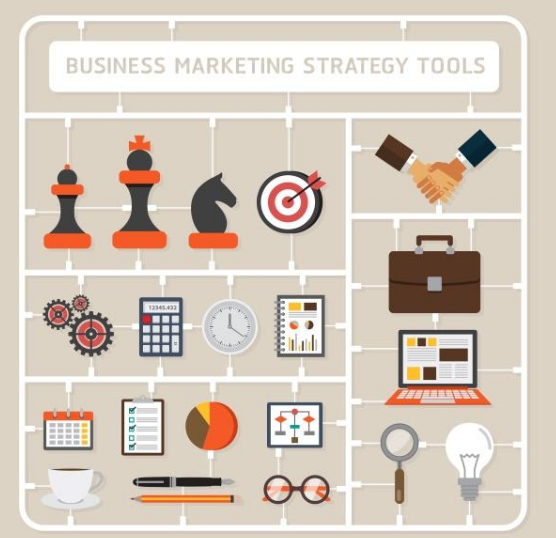 1. Sailthru
You don't have to time to get to know each of your loyal customers individually, but by using Sailthru, you can make it seem like each customer has a unique marketing experience. Individuals can receive targeted emails, tailored homepages, and more.
Sailthru is so effective at collecting and analyzing customer behavior, that it can even predict what individual consumers will do next: engage, purchase, or disconnect. Sailthru uses a quote-pricing system, which means your rate will only include the services you need; you can contact the company for a personalized quote.
2. Extole
Word-of-mouth is by far the most effective marketing strategy, and with Extole, you can harness its power to work for you. A referral marketing software program, Extole helps you encourage customers to spread your business's messages. Referral campaigns are finnicky, which means it helps to have a system that keeps everything organized.
Otherwise, your business could become imbalanced by the multiple rewards and incentives of your referral program. Extole offers a free demo of their services, so you can see the benefits of referral marketing for yourself.
3. Vivial
Your business may or may not be local, but marketing at a local level is a smart strategy. Vivial is a platform for local marketing efforts, helping businesses develop local news stories, find local web outlets, and generate other local marketing resources.
Vivial is another marketing tool that uses quote pricing, but you can test-drive a demo version by contacting the company through their website.
4. WordStream
Though trendier marketing tactics may claim take spotlight, some of the oldest digital marketing strategies remain essential for online business success.
Search engine optimization and pay-per-click advertising are more complex than ever, so a tool like WordStream, which helps you manage your various paid campaigns with ease, is vital. WordStream bases its pricing on your advertising budget, which means you can definitely find a service that suits you.
5. Demandbase
B2B businesses have unique marketing needs, and Demandbase strives to fill those needs with an all-in-one website marketing tool. The software identifies website traffic and provides tips to tailoring content to viewers' behavior and interests. Demandbase's goal is to increase conversion rates through personalized customer experiences. You can improve your B2B with Demandbase for a paltry $30 per month.
6. Grammarly
There is nothing more embarrassing than a misspelling or an incomplete sentence, especially when it's printed on marketing materials for all the world to see. Grammarly is a simple tool that will review your spelling and grammar, even going so far as to correct mistakes generated by maddening autocorrect systems. Grammarly offers a brief free trial, after which you can use the service for about $30 per month.
7. PlagSpotter
Your content writers are probably creative geniuses ― but that doesn't mean they won't get lazy eventually. To keep your writers honest, you should consider using a tool like PlagSpotter, which makes the laborious process of recognizing plagiarism ridiculously easy. With a few clicks, you can scan a single article, or you can set up daily or monthly email alerts for regular monitoring. Even better, PlagSpotter is totally affordable, costing just $0.04 per check.
8. Buffer
Your business has more social media accounts than you can count on your fingers ― which is why you need Buffer. Instead of logging into and out of each account in a tiresome loop, you can monitor every account from Buffer's dashboard. Buffer also helps you create and schedule posts, respond to messages, and analyze your social media campaign's impact. You can enjoy a free trial of Buffer Business, and if you realize you can't live without it, pricing starts from $50 per month.
9. Kapost
If you are getting serious in your content marketing efforts ― to include a seriously big marketing budget ― Kapost is an indispensable tool. Kapost is a one-stop marketing shop, allowing you to create content, draft editorial calendars, collaborate with teammates, simplify your publishing, and more. There is a limited demo you can try for free, but for the full suite of features, you will be paying between $1000 and $3000 every month.