10 Essential jQuery Tutorials for Programmer
Every programmer knows that there are times when their knowledge of programming interferes with creativity, which limit their design perspectives. Some are even postponing or setting aside ideas because they feel that the project might be impossible to finish.  There are also times when programmers feel that they are being held back by the lack of good design plug-ins available. To solve these challenges, many designed different plug-ins to help web programmers and developers. These things can help revamp and enhance any sites or pages. This list will aid people of 10 of the most kick ass jQuery plug-ins they can use for future projects.
10. Particle Animation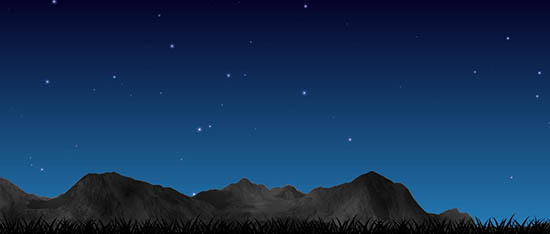 The Particle Animation plugin is a great animation app which allows users to add great movements in their sites. It is also really easy to use unlike most animation programs currently available in the market today. This can definitely add spice to any site.
9. Rotating Image Slider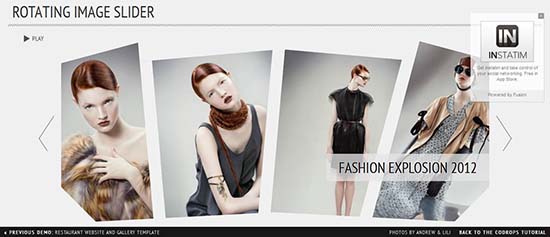 This plugin arranges images in a unique way through cool transitions. It rotates the images, and gives any site a posh and glamorous feel. This slider will definitely attract attention to any web page. Famous photography, culture and society pages use this amazing plug-in.
8. Adaptive Thumbnail Pile Effect with Automatic Grouping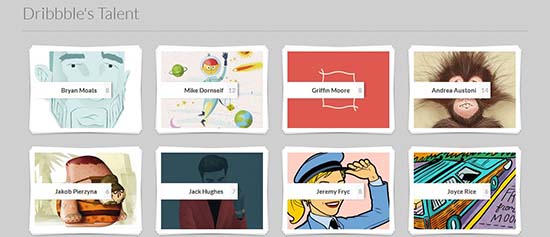 This is a great tool for web sites with many images. The Adaptive Thumbnail Pile Effect groups the images and enhances it by adding animation once the image was clicked by a cursor. Those who are designing pages for kids and teenagers will find this plugin really helpful.
7. Simple Effects for Dropdown Lists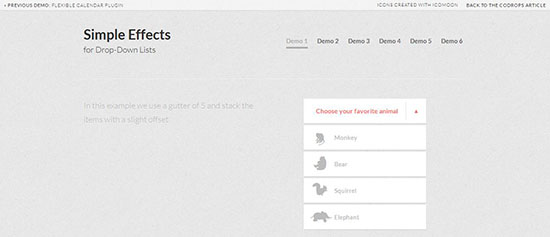 Dropdowns are normal effects used by most website, but this plugin will add coolness and swagger with it. The Simple Effects for Dropdown Lists adds animations to those usual menus, making the web page more interesting. Many sites use this, and it greatly improved its popularity.
6. Baraja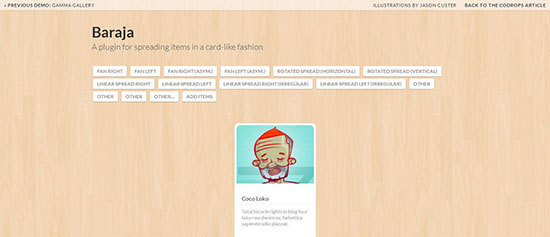 Baraja is another cool plugin which can be used to add interactivity. It spreads items in the web page, like icons and images, in a card- like fashion. There are also many effects and animations one can use. This is a good addition to site catering to children and young adults, because the animations of the Baraja has a certain magical effect which the younger generation love.
5. jQuery Scroll Part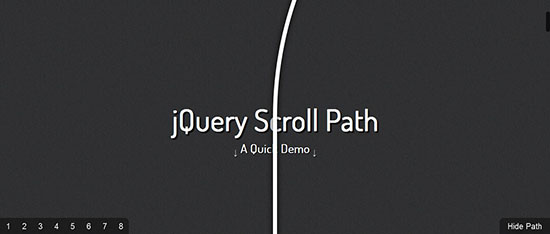 This is a great app for those designer and programmers who want to create a web site which promotes interactivity. The jQuery Scroll Part allows users to navigate a web site via scrolling. One can just scroll up and down and watch the animations unfold. It is a great effect for story- driven sites and pages.
4. 3D Thumbnail Hover Effect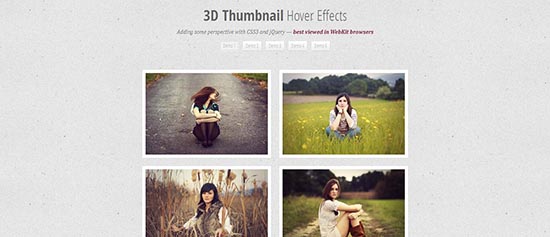 The 3D Thumbnail Hover Effect is a great app for programmers who want to add finesse and style to their web sites. This plugin creates an air of fantasy as it allows images, icons and thumbnails to have a hovering animation and effect as it is clicked. It hovers over images through a beautiful translation. This is a good addition to pages and sites which carry a sense of minimalism.
3. Lettering.js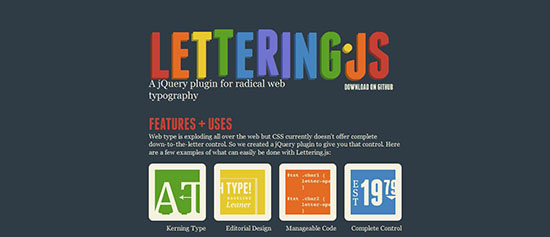 Most of the plugins in this list caters to images, but this one allows users to control and customized the typography of sites. CSS do not allow an optimal control in types but it can be done through this plugin. It offers a vast option of letters and fonts which add spice and coolness to any site. This is great for typography geeks worldwide!
2. Roundabout jQuery Plug-in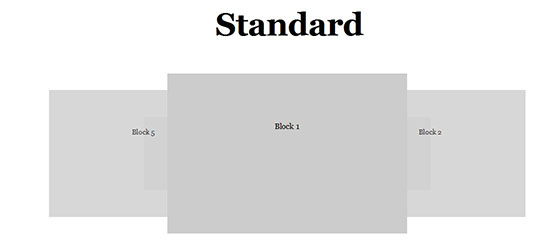 The Roundabout is another slider plugin. What sets it apart from its peers is the fact that it allows sliding and cycling movements of images.  It adds a certain control and point of view management which photography enthusiasts really like. This is a great app for photography or travel web sites.
1.  Book Block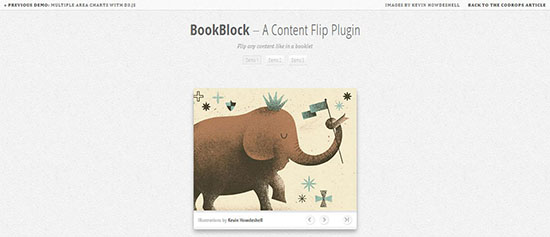 The Book Black is a content flip plugin which allows viewers to flip the web site like a book. It brings back the old feel of reading a book to web sites. The amazing part is that it can be used over many contents like images or texts. This is great addition to children's and literature sites.