7 SEO tips for onsite optimization 2014
Most webmasters wish to keep ranking high on search engines like Google. In 2014, this popular search engine has made a series of updates including Pirate 2.0, Penguin 3.0, "In The News" Box, and Panda 4.1, etc. Among the various updates, the new release of Google Penguin and Google Panda influences the search ranking algorithm most, for which are created to punish the sites using Black-Hat SEO techniques like doorway pages, stuffing keywords, hidden text, filling with low quality content, and so on.
To cater to all changes that Google has made, you have to make sure your website complies with what Google wants. The following guide focuses on 7 tips for 2014 to cope with a bad search ranking caused by Google updates.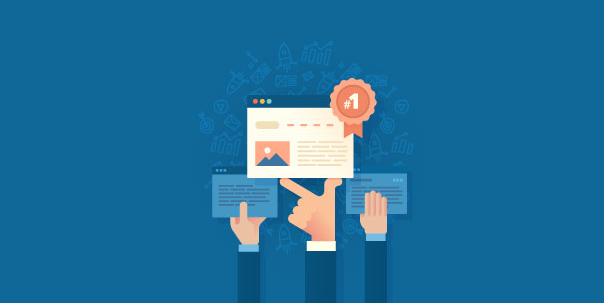 Get Rid of Keyword Stuffing
To make the webpage more relevant to certain topics by search engine, webmasters prefer to increase the keyword frequency in the meta tags and web content. In the past, websites overloading keywords always got a high ranking on Google. However, the same method is now being frowned upon.
For webmasters who enable keyword stuffing, their websites would be penalized by Google Penguin which will result in a bad search ranking. And also, the repeated words make the whole post unnatural. Thus, you have to use keywords carefully, generally no more than 3% of whole article, and don't take any chances to violate the Webmaster Guidelines worked out by Google.
Eliminate the Use of Doorway Pages
Doorway page is a cheating method used to increase website traffic by adding links to several valuable keywords and directing visitors to the target webpages. For instance, when a company plans to advertise its Lemonade on the Internet and find there are three keywords commonly searched called "Milk", "Coffee Latte" and "Orange Juice". This company then inserts the three keywords into three different webpages but direct them to the promoted product so as to get more traffic. This is the use of doorway pages.
Frankly, the visitors may feel cheated for they cannot get the information they really want. Now, Google has regarded the doorway page as a deceit. Once it has detected the use of such cheating method, Google will take measures to block the page as well as the one it is pointing to.
Clear Up All Duplicated Content
When publishing a post on the website that brings you considerate views, you may wish to write more related articles to increase traffic. However, this may have an adverse effect, which is also prohibited by Google. Thus, if you find there are two posts named as "How to Select a Good Web Hosting?" and "Top 5 Tips to Help You Choose A Suitable Web Hosting", you need to consider emerging one post to another and then delete the duplicated one.
Never Use Hidden Text
In most cases, webmasters prefer to include a large amount of keywords in the post but don't wish to make it look like keyword stuffing. To this end, they hide some keywords by setting the color same as the background. This is so called hidden text. With this method, the hidden keywords can only be searched by search engines. As a cheating method, hidden text has been banned by Google.
Write Quality Web Content
Since Google Panda is used to drop rankings for websites that include excessive useless content, you have to pay much attention to the quality of each post. Firstly, you need to improve the writing skills by reading more and writing more. We personally suggest you to learn from some reputed blogs or review sites as PHPMatters, for which include many readable articles for your inspiration.
And then, you should know what kind of information people want to get most. The best way to do this is collecting feedbacks that people left on your site. According to those suggestions, writing a readable article should be simple enough.
Reduce the Number of Advertisements
A website full of advertising is also a target for Google Panda. Too much advertising makes the webpage messy and brings visitors bad experience, because no one wishes to search for information from a bundle of ads. What's more, too much ads can lead to your visitors may be confused on what this website is about.
Don't Steal Content from Other Sites
Google prefers the content including original thoughts instead of plagiarizing content written by others. In this case, you have to take all posts seriously and avoid referring too many resources from other articles. To prevent the copy issues, you'd better make use of some checking tools, like CopyScape, which can help to find out the plagiarism accurately.
Those 7 tip are made for readers who wish to know some new advices for website optimization in 2014.