How to Boost Social Media Marketing Through Digital Asset Management
Digital asset management software helps you to effectively manage, store and share digital assets like videos, images, text documents, audio, and so on.
With DAM software, you have a centralized library that puts all of your digital assets at your fingertips.
The best DAM software includes AI-powered tagging and advanced search features so that you can find any digital asset with just a few simple clicks.
It also manages the entire lifecycle of creating, managing, sharing, archiving, and reusing your digital assets.
And when your DAM software is able to integrate with your social media platforms, it means it's much easier to share marketing content on the channels you use.
Let's take a closer look at how you can boost your social media marketing campaigns through digital asset management.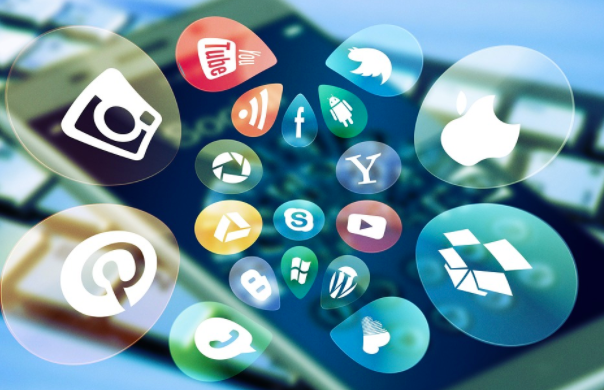 Image source: https://pixabay.com/photos/social-media-social-keyboard-icon-4140959/
You Can Gain Quick Access to Digital Assets to Stay a Step Ahead of Your Competitors
If you want your brand to stand out on social media, you need to jump on topics that are trending in real-time.
By having easy-to-access digital assets in your DAM library, you gain a timely commercial advantage because you can potentially publish content quicker than your competitors.
There are no complex file folders and different software to search through to find the right digital assets for your social media marketing needs. Instead, all of your digital assets are in one centralized location.
Furthermore, metadata tags are attached to each asset, so it's much quicker to find the right content with just a couple of clicks.
Also, in other types of folder structures, there will not always be a thumbnail preview, making it more difficult to locate the right asset quickly. The best DAM software provides thumbnail images of file content side-by-side.
Find out more about why you need DAM software for social media asset management in this excellent article from Brandfolder, which is the number one DAM platform for enterprise usability.
You Can Use the Same Digital Assets Across Multiple Channels without Losing Quality
One problem marketers face with posting digital assets on social media platforms is different sites have different requirements for the sizes of images.
Of course, as a marketer, you're sure to know how important it is that every image you post online looks great on any kind of device, such as desktop, laptop, and mobile. So, you need to ensure you stick to the sizes given by different social media platforms if you don't want to lose image quality.
With the best digital asset management software, you can easily and quickly generate the same image in various formats and sizes on demand.
Basically, DAM software makes it much simpler and faster to convert digital assets into the right format for any specific social media site.
You Can Use DAM Software to Create Coherence Across All Your Social Media Platforms
If you run a large business and you use multiple social media accounts for marketing, you'll probably have different teams working on content for different platforms. You could hire external workers, too.
When your social media marketing is complex, it's vital you have a cohesive structure in place. Your brand and online posts need to be cohesive, so to achieve that, you need a team that is working in coordination with one another.
That's much easier to achieve when you use DAM software.
You can create collections of approved digital assets and then share them securely and easily online. Each team member will be able to access relevant information and content to ensure all social media posts are cohesive.
There's no need for lengthy processes like FTP and sending emails. Instead, marketers simply log in to use the digital assets they are authorized to use, with accompanying notes and metadata.